Kastaplast K3 Kaxe Z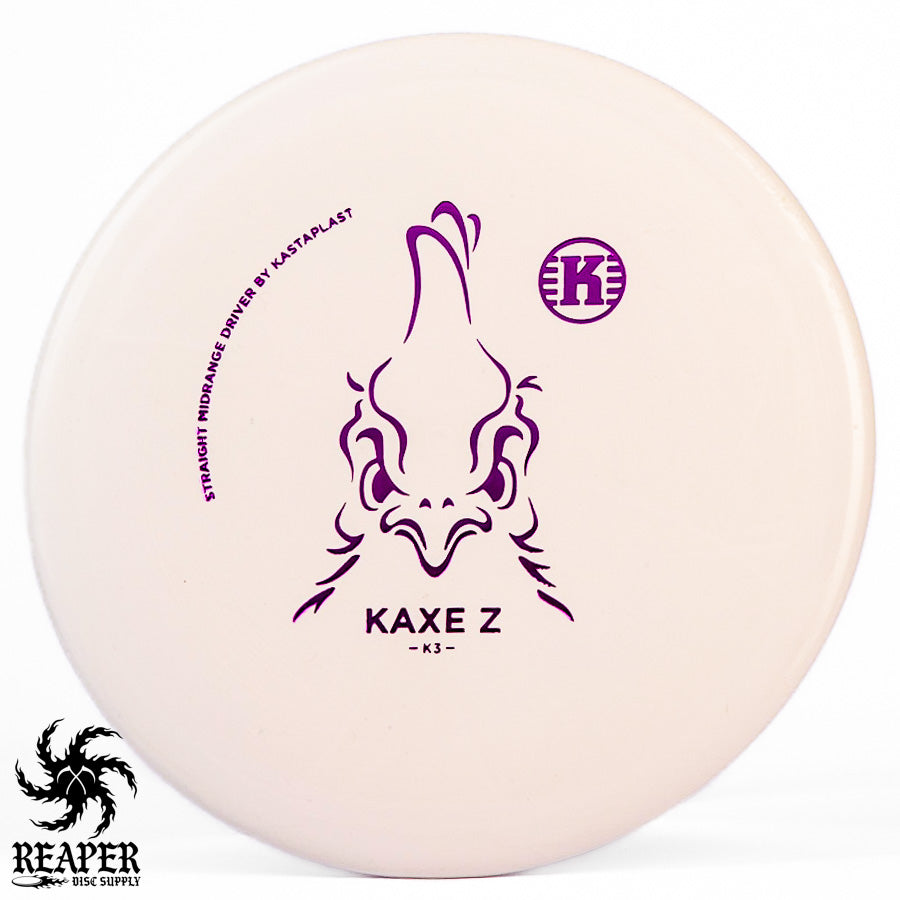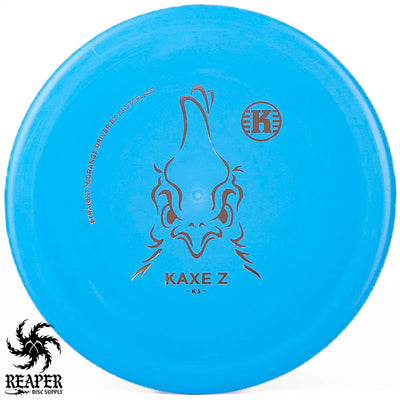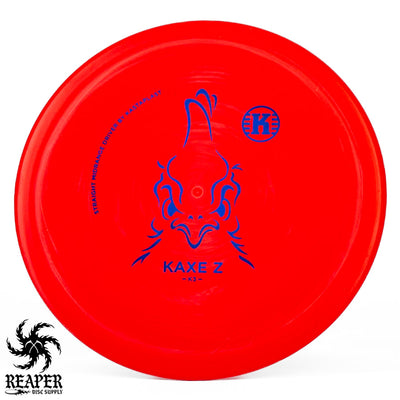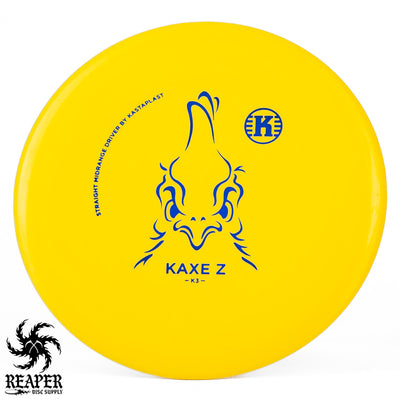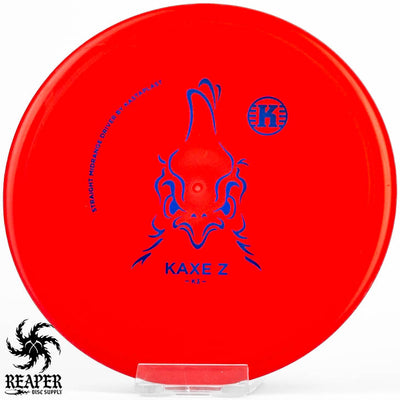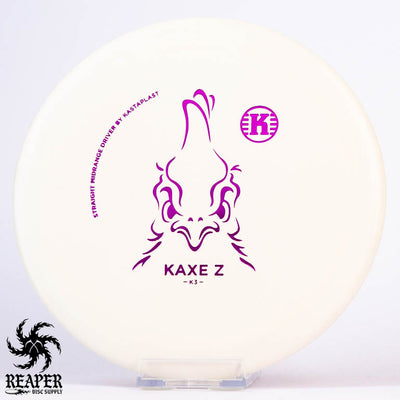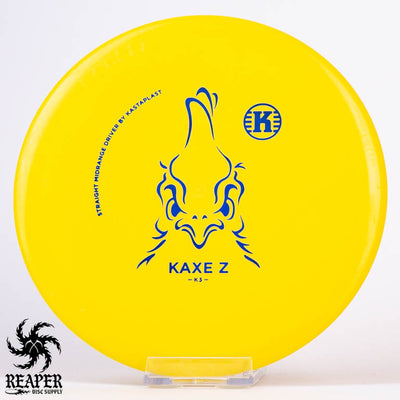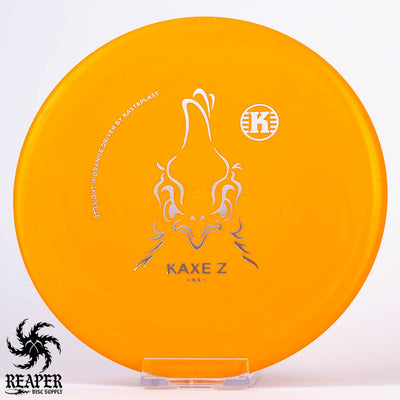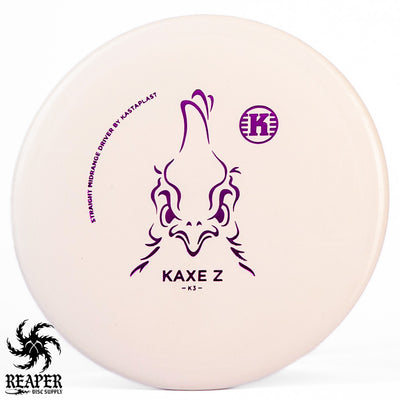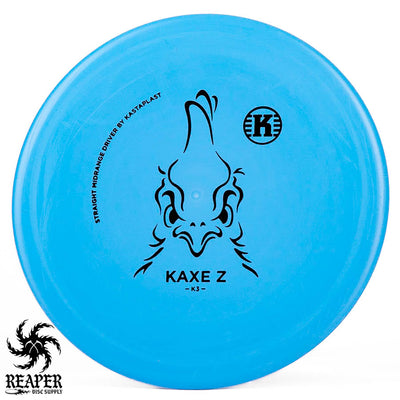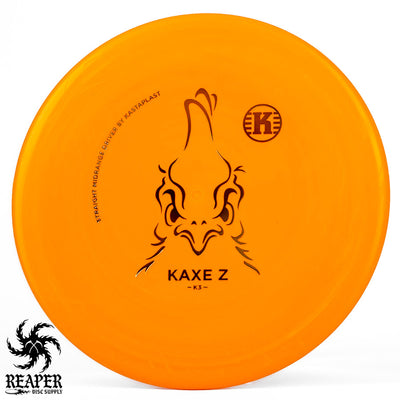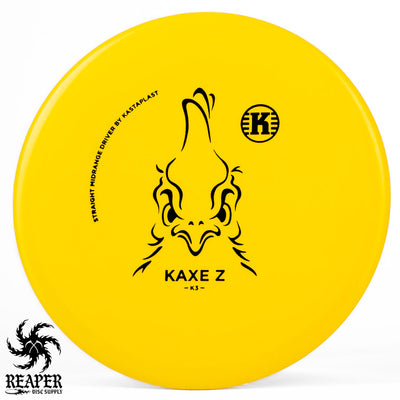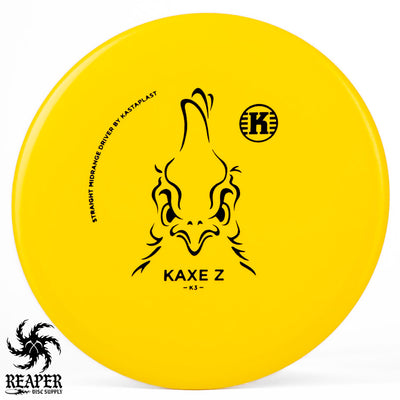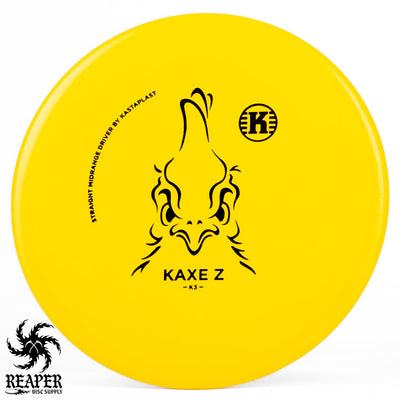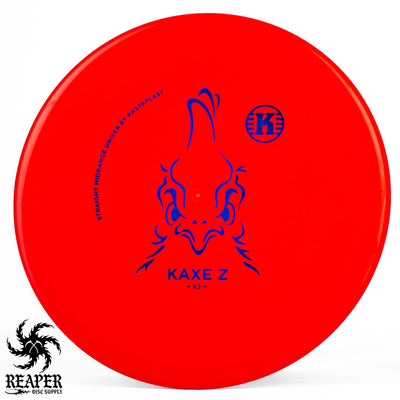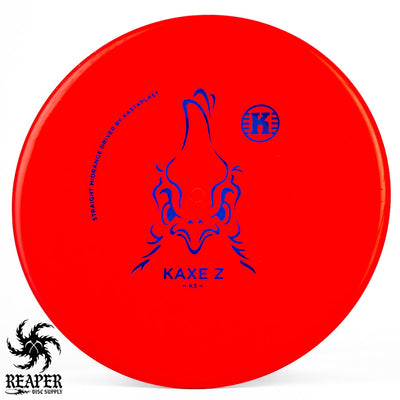 The K3 Kaxe Z is a stable to overstable disc golf midrange made with Kastaplast's extremely grippy K3-line plastic. K3 plastic is a baseline plastic primarily used for putters and approach discs and feels incredible in the hand. If you prefer a Kastaplast plastic that is grippy over one that will maintain its stability for a prolonged period of time then check out the K3 Kaxe Z!
We also have the K1 Soft Kaxe Z and original Kastaplast Kaxe Z for sale.
Flight Numbers
Speed

: 6

Glide

: 5

Turn

: 0

Fade

: 2
Commonly used for: Midrange
Stability: Stable
Experience: Any
Rim: Beadless
K3 Kaxe Z Specs
Height

: 1.9 cm

Rim Depth

: 1.3 cm

Rim Thickness

: 1.5 cm

Diameter

: 21.1 cm

Flexibility

: 8.50 kg

Max Weight:

 175.1 gr