Infinite Discs I-Blend Roman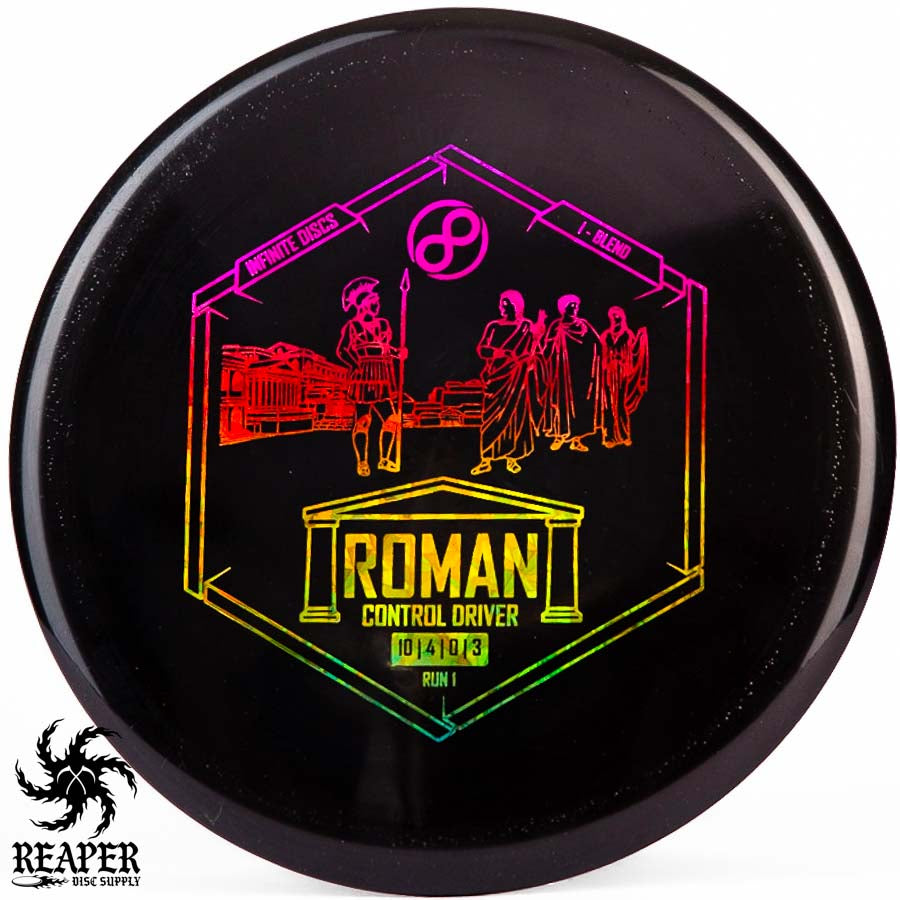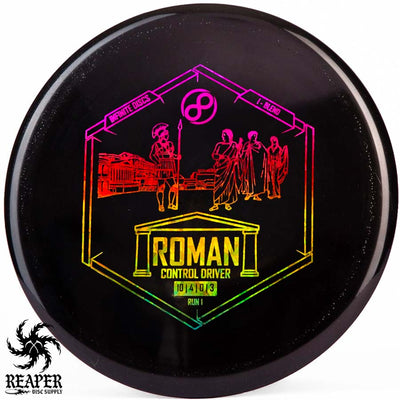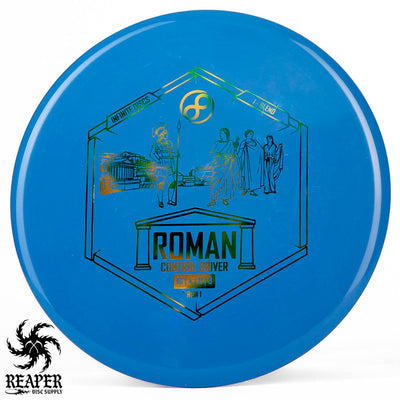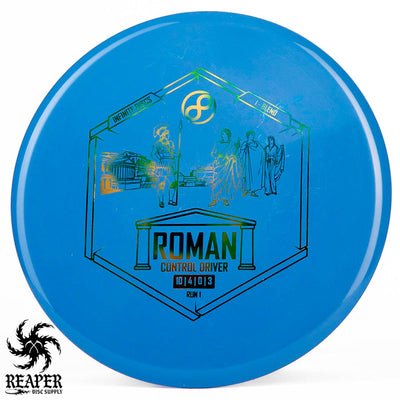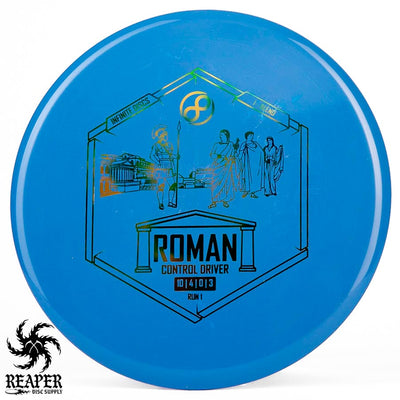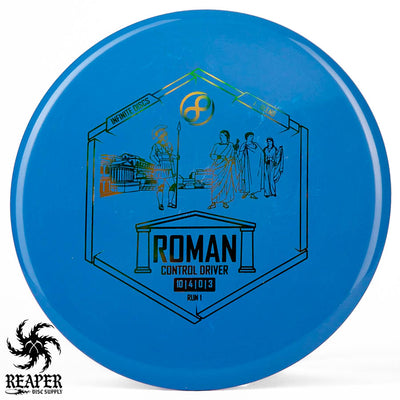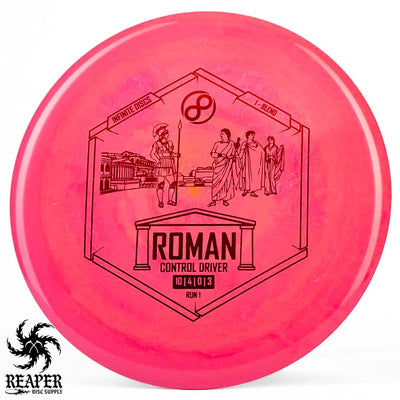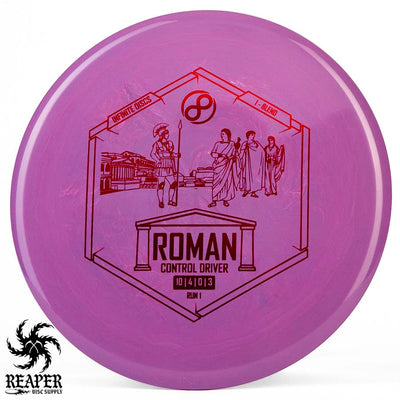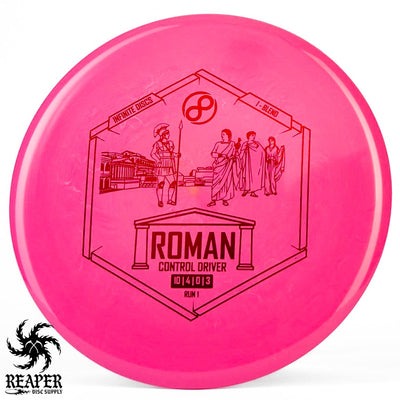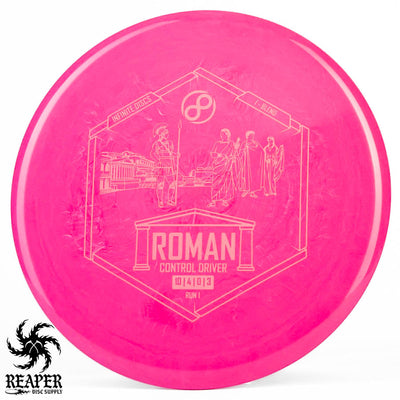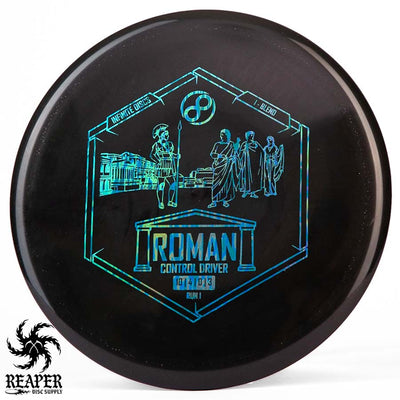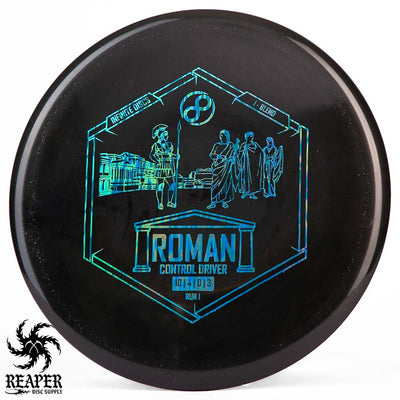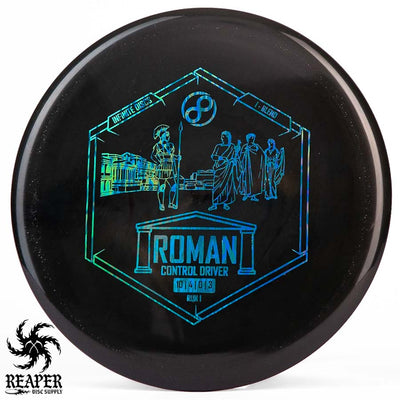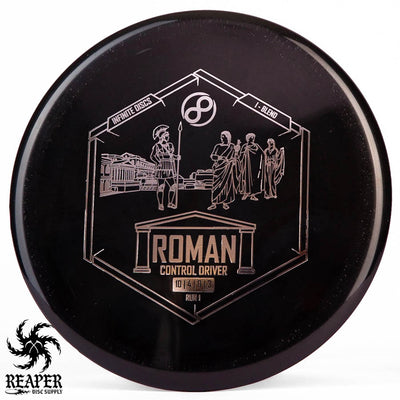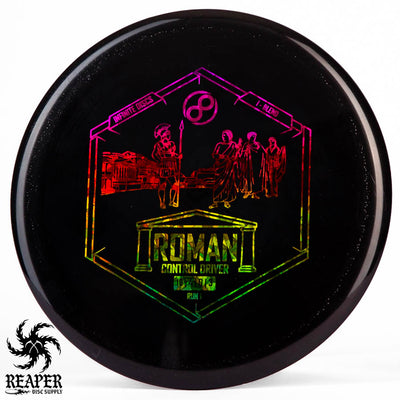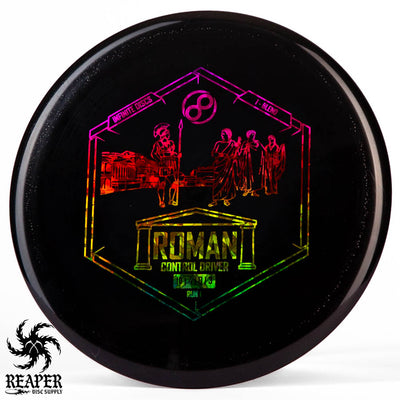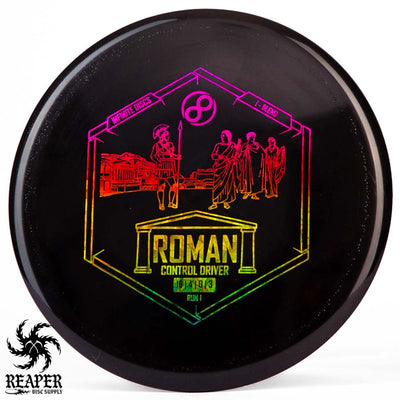 Have you ever dreamt of ruling the fairways like Caesar? Well, it's time to conquer the course with the Infinite Discs I-Blend Roman.

The secret sauce? Infinite's I-Blend plastic - affordable yet premium, boasting a feel that's soft, grippy and super glide-efficient. Durable? Hell yes. It's pretty much S-Blend's cool, budget-friendly cousin.

Now let's talk about the Roman. This power driver is your dependable weapon of choice in every weather condition. Experienced players will cherish it but hey, beginners can totally benefit from its overstable flight in strong winds and flex shots too!

Craving accuracy for both backhand and forehand throws? The Roman's got you covered. Steer your chariot to victory with unparalleled control and a trajectory that screams consistency. Go ahead, add the Roman to your bag and leave your mark on the disc golf empire.
Flight Numbers
Speed: 10
Glide: 4
Turn: 0
Fade: 3
Commonly used for:
Distance Driver
Stability:
Overstable
Experience:
Advanced
Rim:
Beadless
PDGA Dimensions
Height: 1.5 cm
Rim Depth: 1.2 cm
Rim Thickness: 1.9 cm
Diameter: 21.2 cm
Flexibility: 9.20 kg
Max Weight: 176.0 gr