Infinite Discs Halo S-Blend Emperor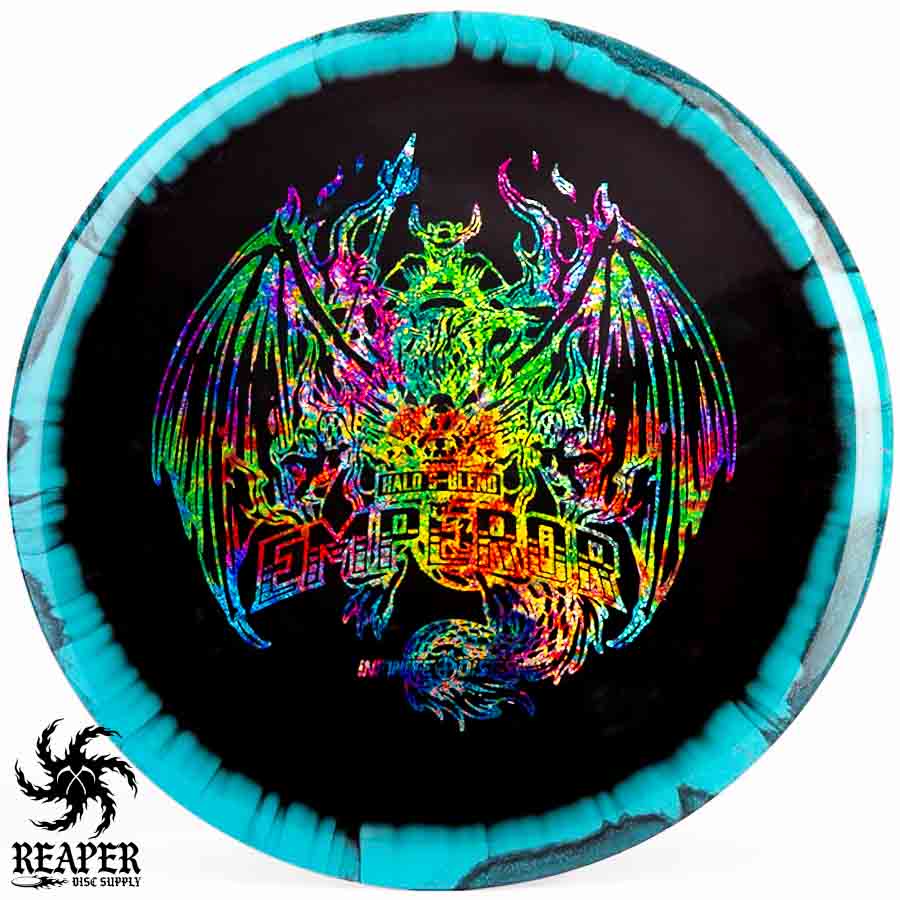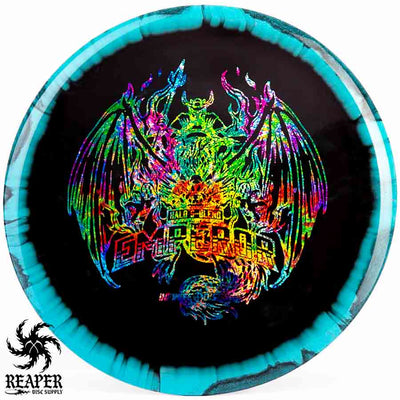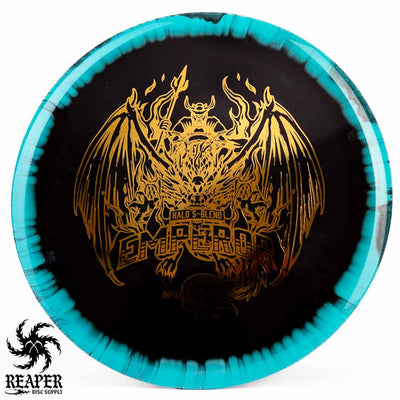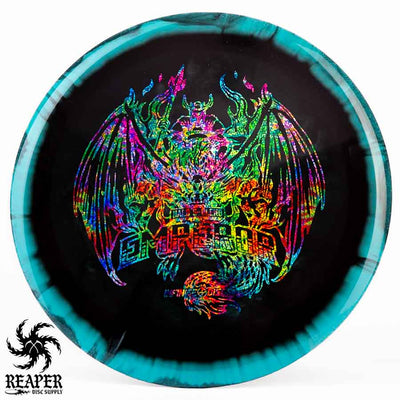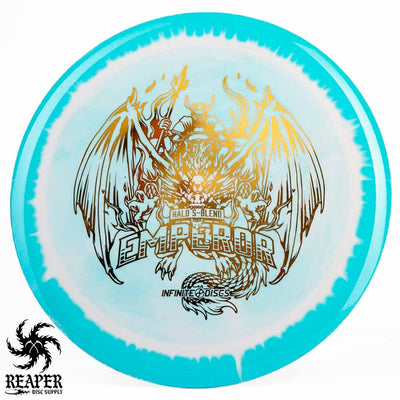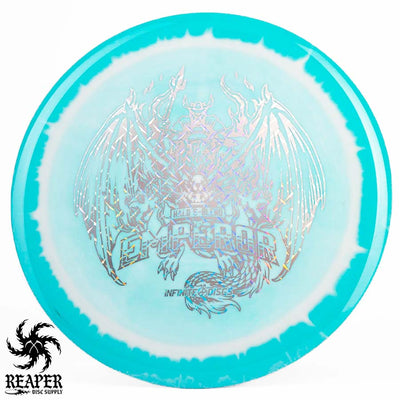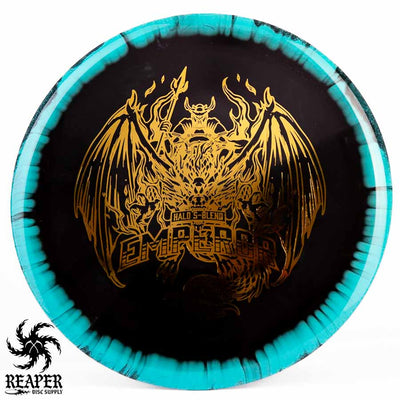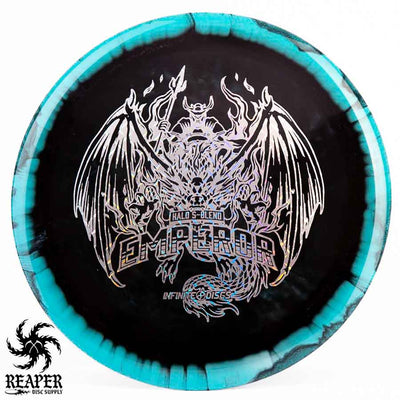 Experience superior speed and stability with the Infinite Discs S-Blend Halo Emperor. Made from durable, easy-to-grip S-Blend plastic that's overstable, this distance driver excels on long-distance courses.
With flight numbers of 12 / 5 / -1 / 2.5, it's designed for high-speed drives, ample glide, and an impressively dependable fade. Ideal for intermediate to advanced players seeking consistency and power in their game.

Shop more: Halo plastic discs
Flight Numbers
Speed: 12
Glide: 5
Turn: -1
Fade: 2.5
Beginner Friendly?: No, best suited for intermediate and advanced players.
Disc Type: Distance Driver
Stability: Overstable
Plastic: S-Blend Halo
Shot Types: High speed drives, windy conditions, max distance
PDGA Dimensions
Height: 1.7 cm
Rim Depth: 1.2 cm
Rim Thickness: 2.3 cm
Diameter: 21.1 cm
Flexibility: 11.82 kg
Max Weight: 175.1 gr