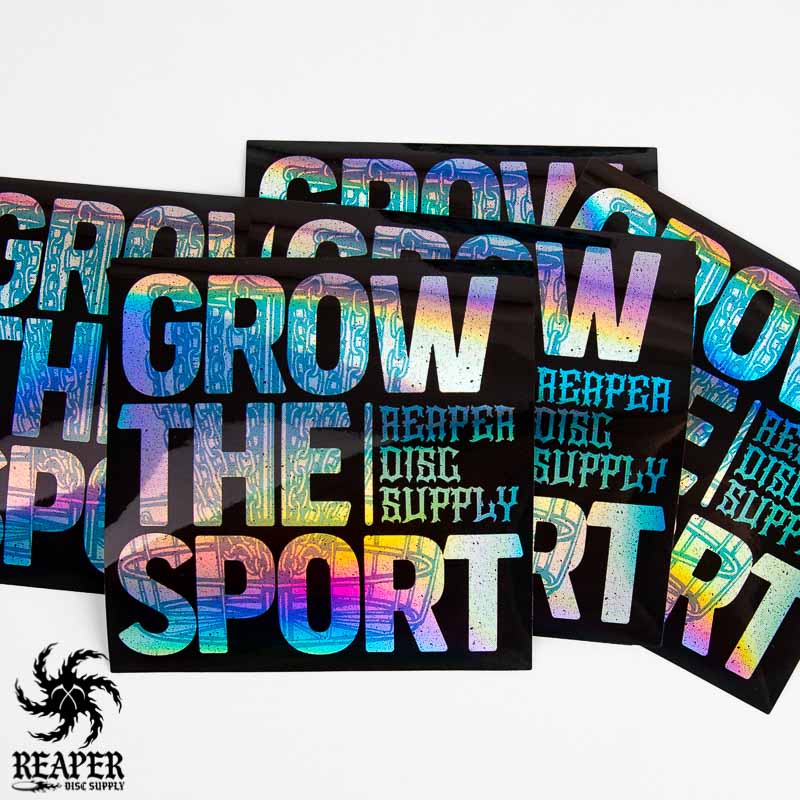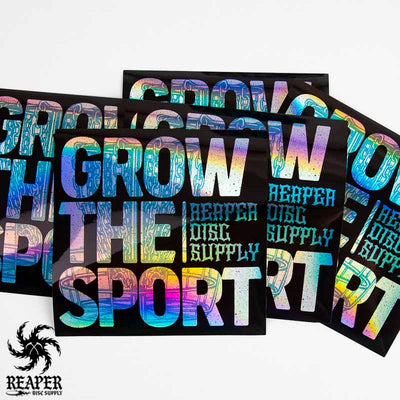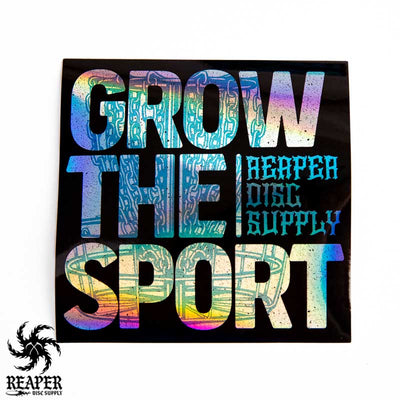 These holographic Grow The Sport disc golf stickers are made with the toughest PVC material that is great for any surface. They are waterproof, weatherproof, and will help repel that one guy who is always blaring his music way too loud on his wireless Bluetooth speaker every time he's at the disc golf course. No one wants to listen to Nickelback with you Chad!
They also stick on stuff. Lots of stuff. Like your new $900 ZÜCA cart, laptop, mirror, or your annoying neighbor's car.
These dazzling square-shaped stickers are approximately 0.000055923295455 miles wide, or 0.000055923546298 kilometers for all you metric users. Or about 3.5" x 3.5".
You can check out the rest of our disc golf stickers here (unless you hate stickers or are allergic to them.)
You are only purchasing one sticker so don't be weird and email me like "wTf bRo i ThOuGhT iT cAmE WiTh FiVe oF tHeM LiKe ThE pIcTuRe."