Grim Reaper Disc Golf Towel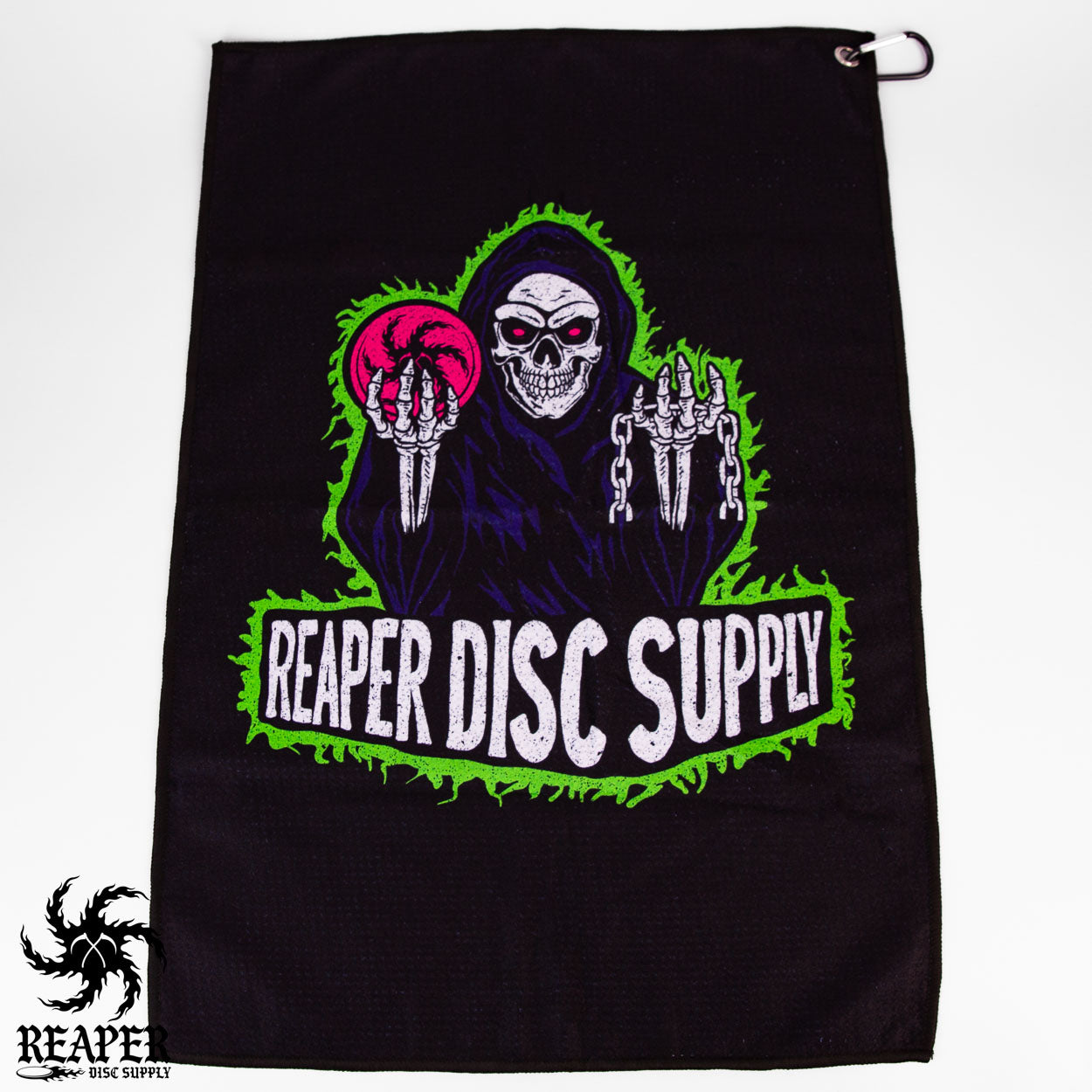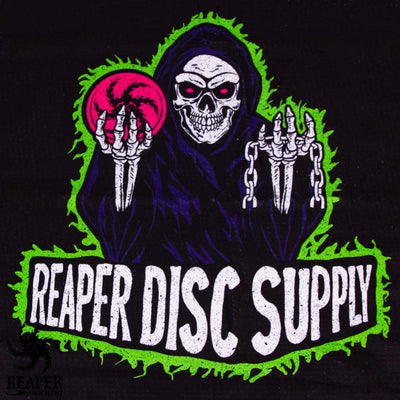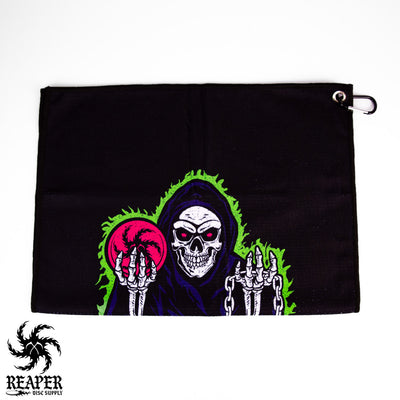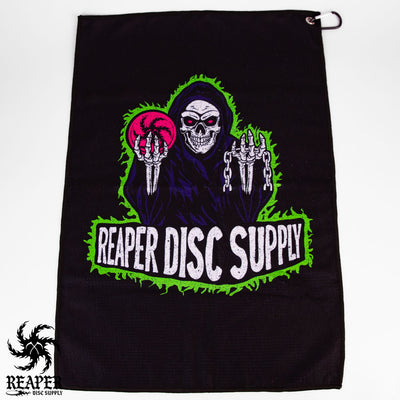 Welcome the Electric Reaper disc golf towel to your course-slaying arsenal, where lightning meets bones and mud fears to tread.

This badass piece of microfiber righteousness sports a neon-infused grim reaper juggling discs and chains like a psychotic headhunter, all on a dark canvas that ain't shy about its intentions.

Don't let wet weather or filthy discs ruin your round; the Electric Reaper's ultra-absorbent and quick-drying microfiber will keep 'em clean and grippy.

Stuff it in your bag, clip it to your belt, drag it through the mud – this lightweight, dura-freaking-tough towel ain't afraid of no machine washing. Doubters, leave now. Everyone else, welcome to the Reaper Disc Supply underworld, where disc golf domination lives.
These towels will easily clip to your disc golf backpack.
Ultra-absorbent
Lightweight
Quick-drying
Durable
Machine-washable
Effortless portability