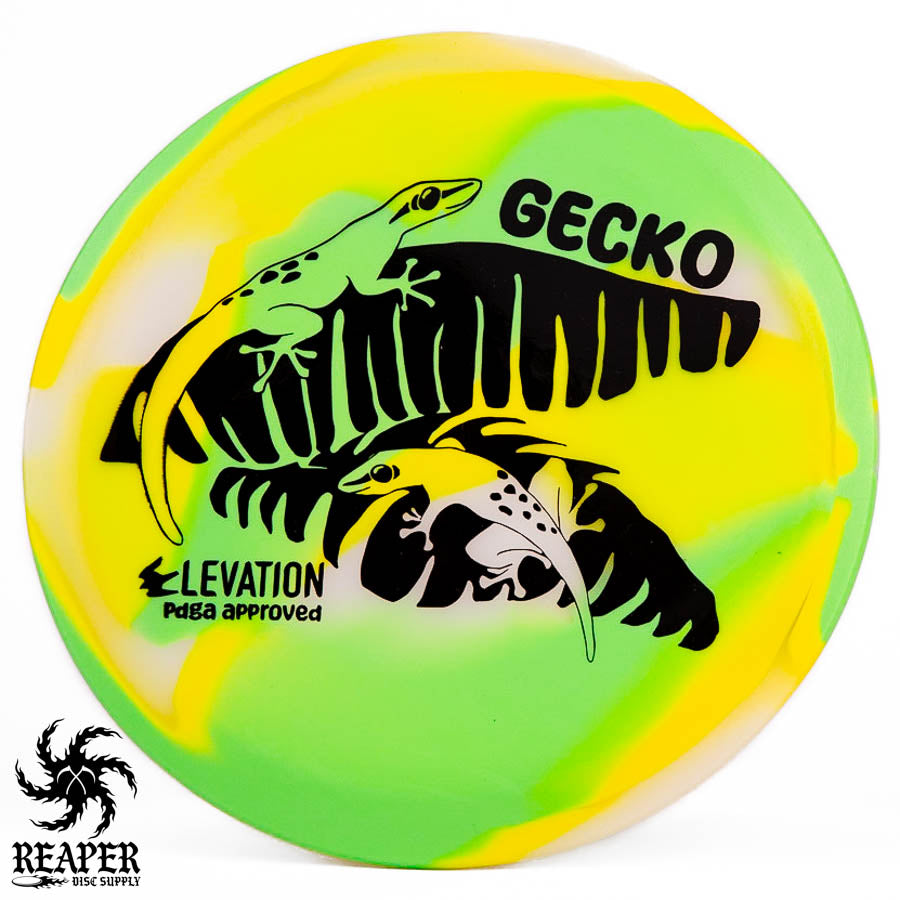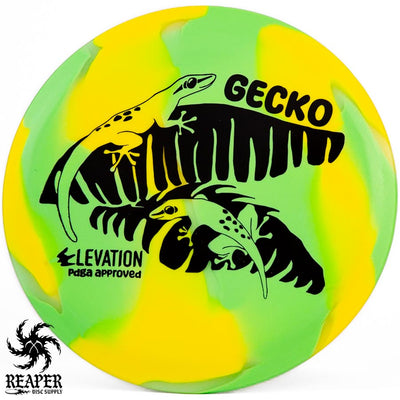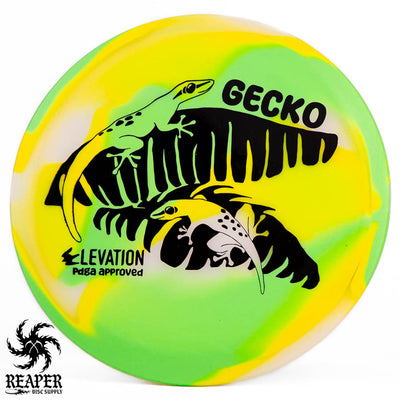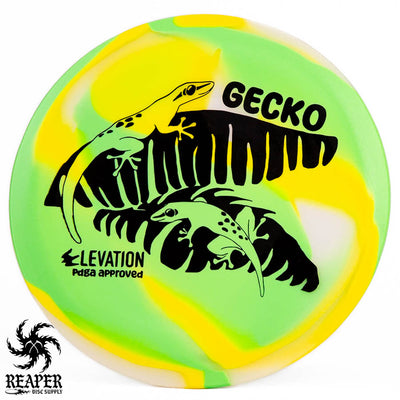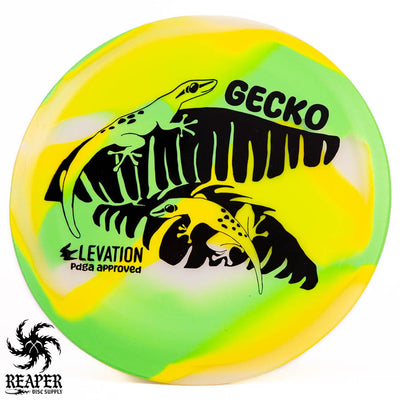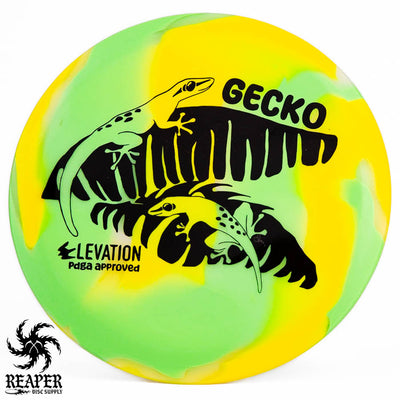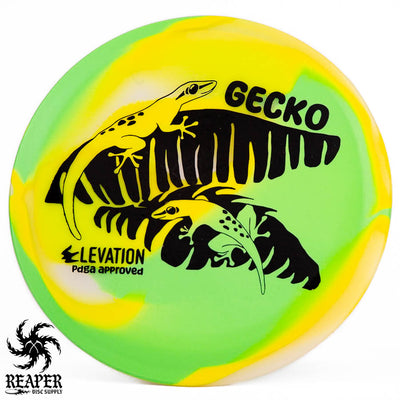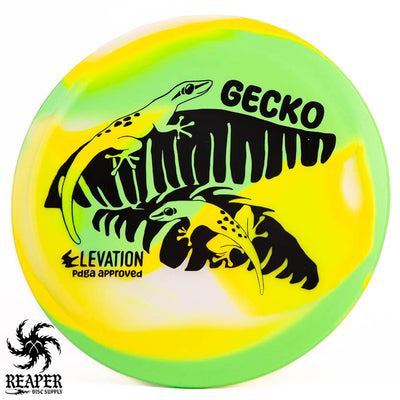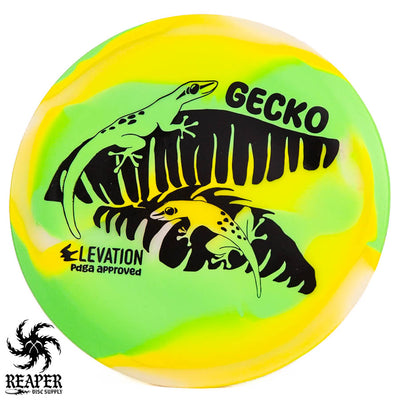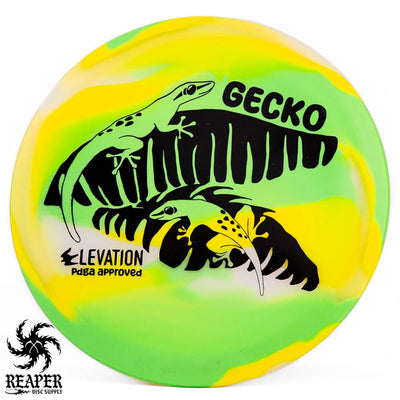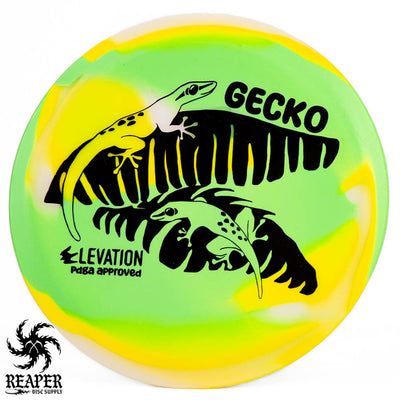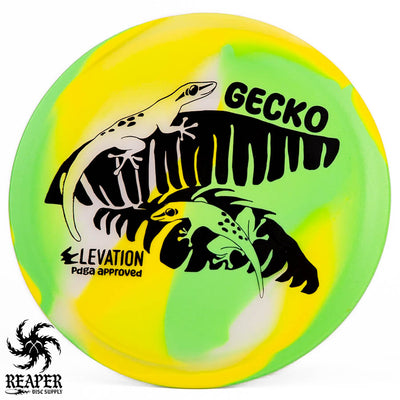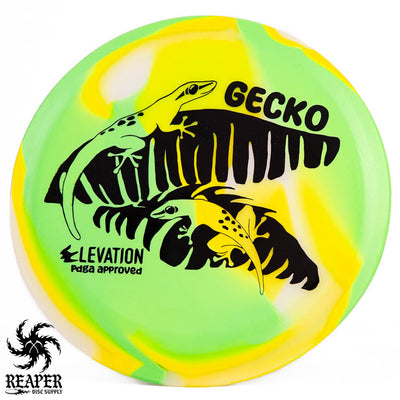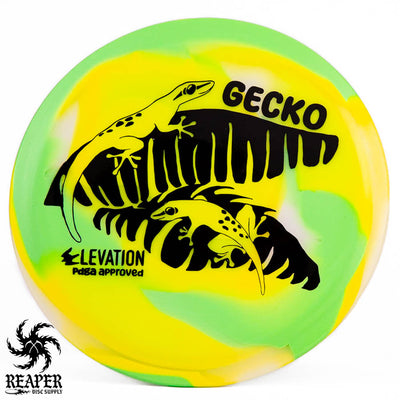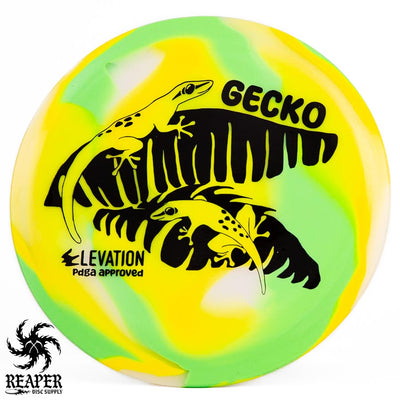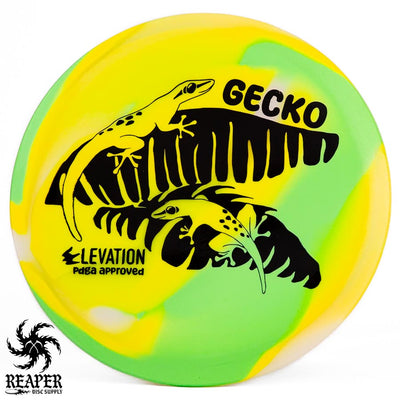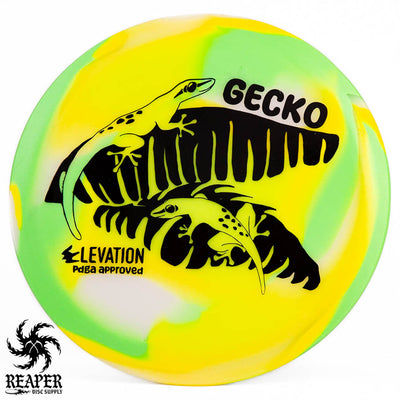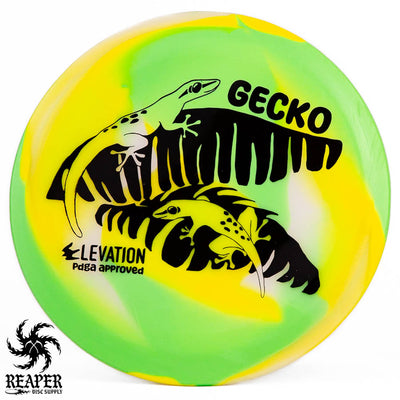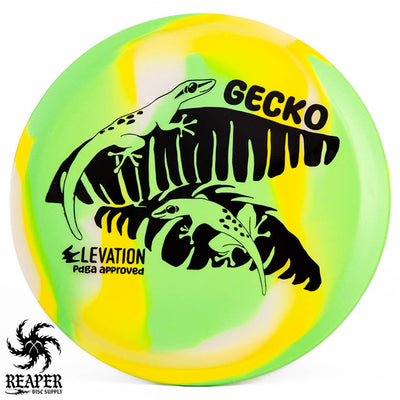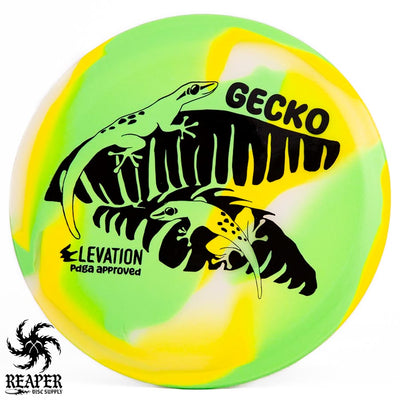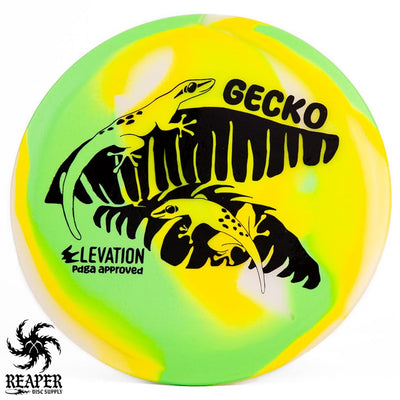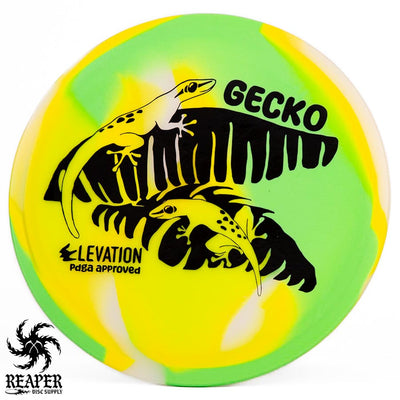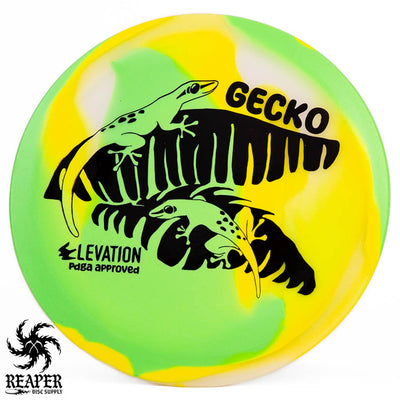 Welcome to the glowing world of the Elevation glO-G Gecko! An irresistible merge of Elevation's OG feel and Newcomer durability with the sensational glow-in-the-dark attributes of our glO-G line.
This disc offers incredible hand feel and eye-catching citrus coloring that truly stands out, especially during late-night rounds. The glO-G Gecko retains the perfect balance of firmness and flexibility to expertly reduce ground-play and roll-aways.
Boasting its well-loved flight numbers of 9 | 4 | 0 | 3.5, it's prime time to lighten up your disc golf game the glO-G Gecko way! It doesn't just illuminate the game; it elevates it.
Flight Numbers
Speed: 9
Glide: 4
Turn: 0
Fade: 3.5
Beginner Friendly?: Not really
Disc Type: Distance Driver
Stability: Overstable
Plastic: glO-G (snappy and soft OG with glow-in-the-dark feature from Newcomer)
Shot Types: Great for straight, distance drives and hyzer shots
PDGA Dimensions
Height: 1.5 cm
Rim Depth: 1.1 cm
Rim Thickness: 1.8 cm
Diameter: 21.1 cm
Flexibility: 1.59 kg
Max Weight: 175.1 gr