Elevation ecoFLEX Koi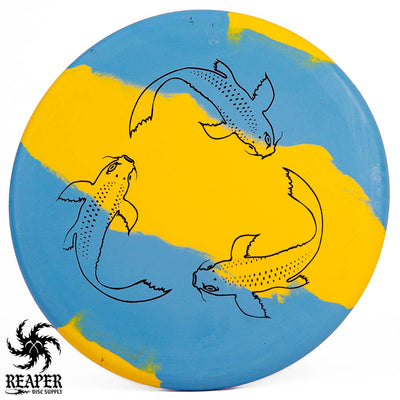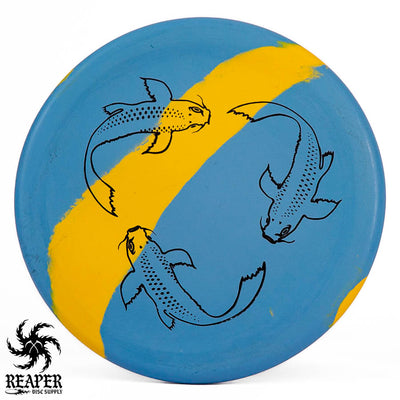 These Elevation ecoFLEX Kois are made with extremely grippy recycled rubber and come in some outrageously fun colors. EcoFLEX is a naturally vulcanized rubber made with recycled rubber gloves and other medical industry supplies. This plastic is the firmest plastic in Elevation's lineup, so if you've never thrown a rubber disc before this is a great disc to learn with!
We also have more Elevation Koi putters here.
Flight Numbers
Speed

: 3

Glide

: 4

Turn

: -1

Fade

: 0
Commonly used for: Putt & Approach 
Stability: Understable
Experience: Any
Rim: Beadless
Dimensions & Specs
Height

: 1.8 cm

Rim Depth

: 1.4 cm

Rim Thickness

: 1.1 cm

Diameter

: 21.1 cm

Flexibility

: 0.56 kg

Max Weight:

 175.1 gr