Dynamic Discs Glow Trespass (Lucid-X Moonshine, Kona Panis)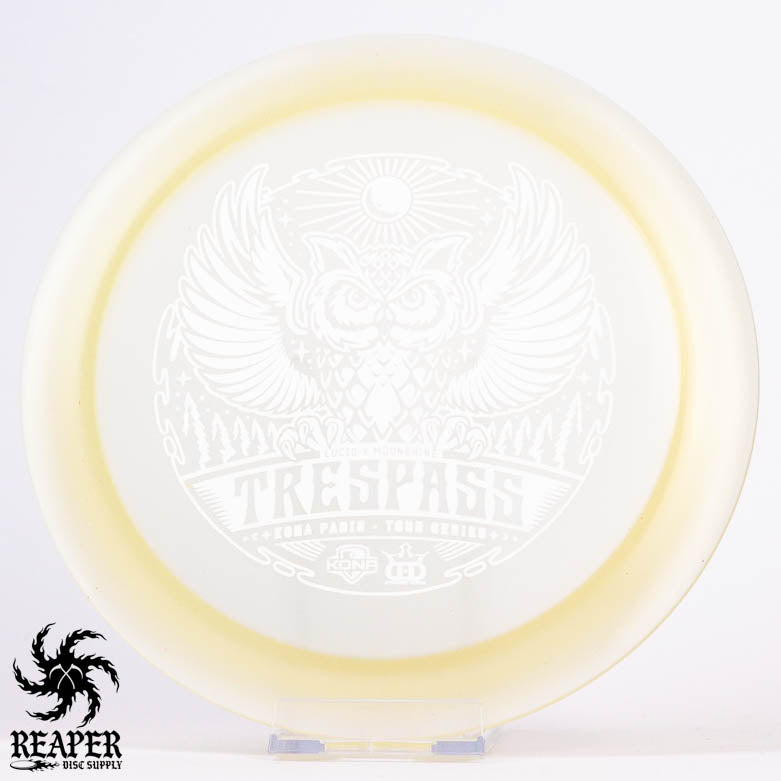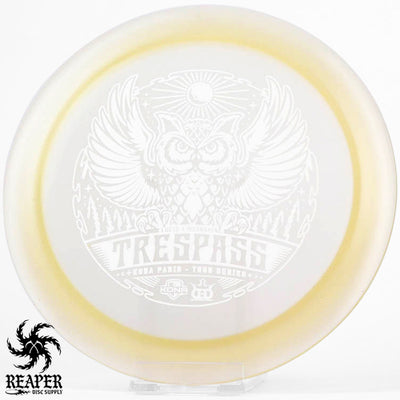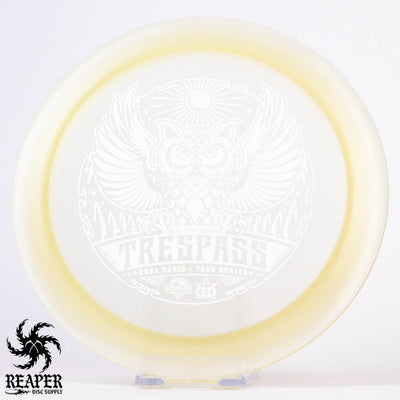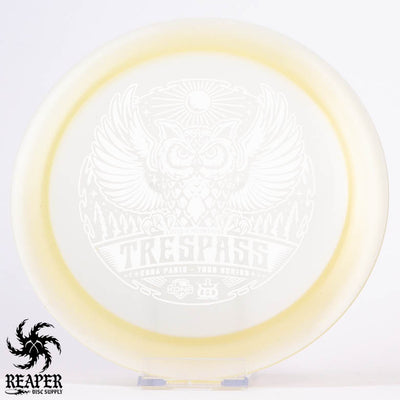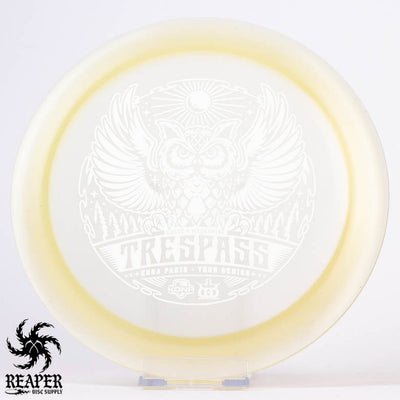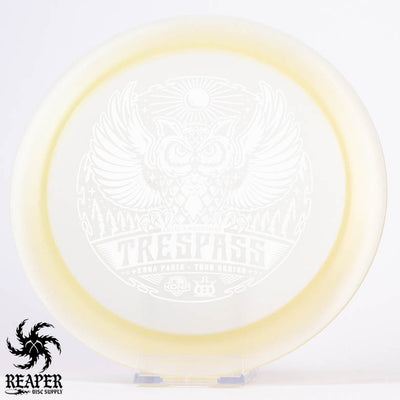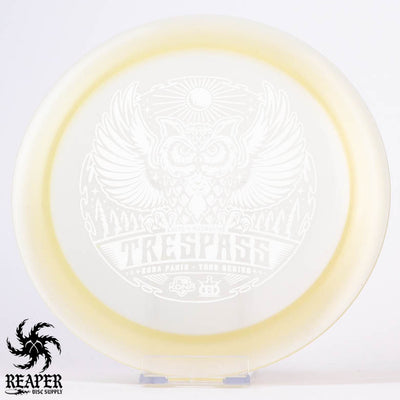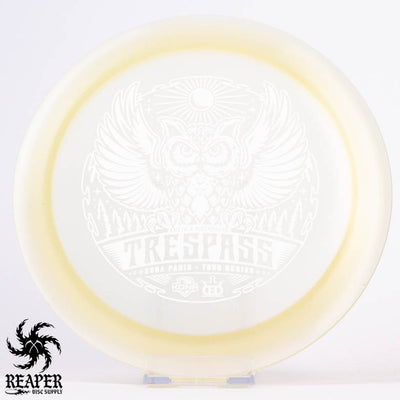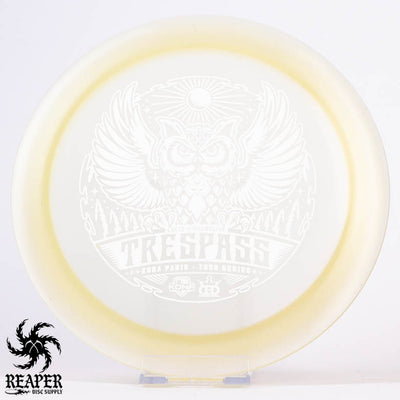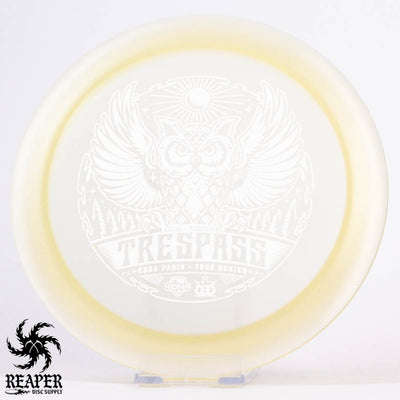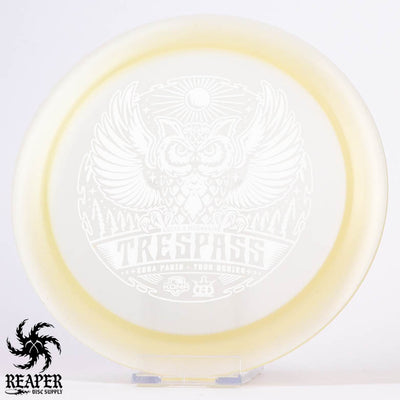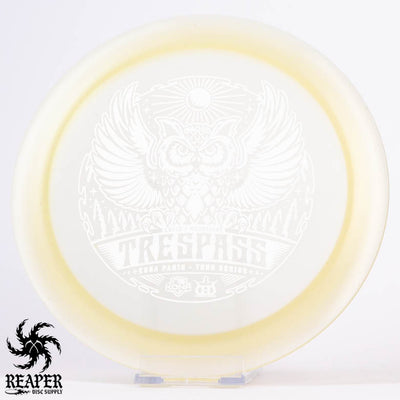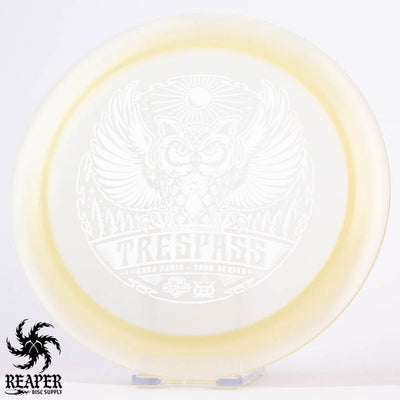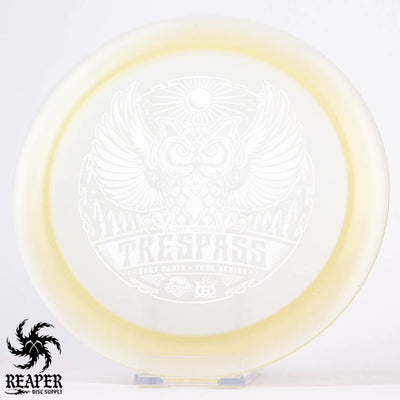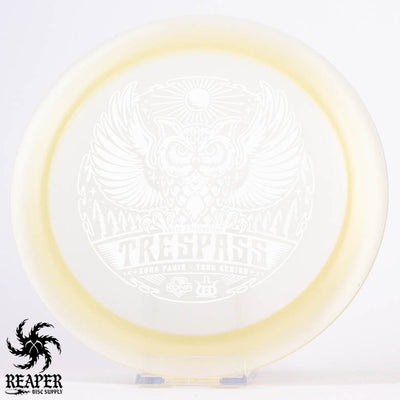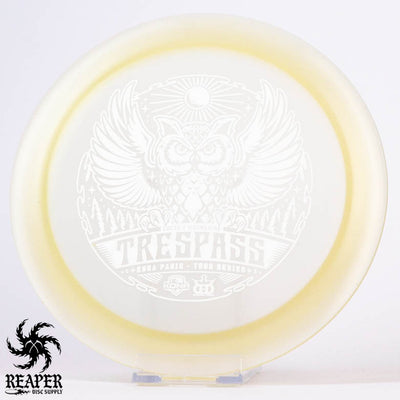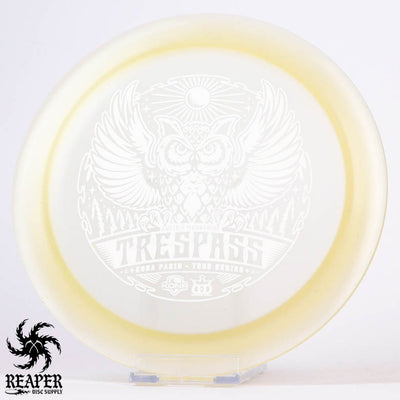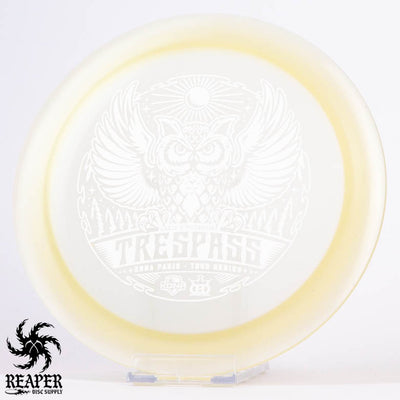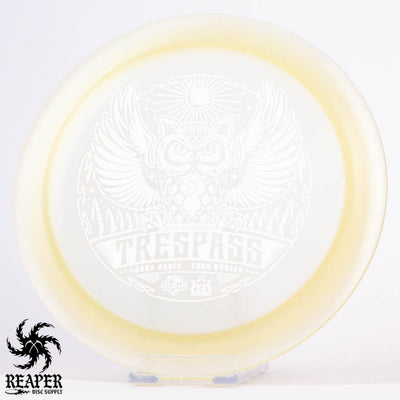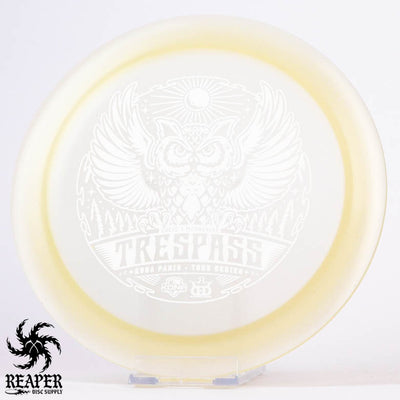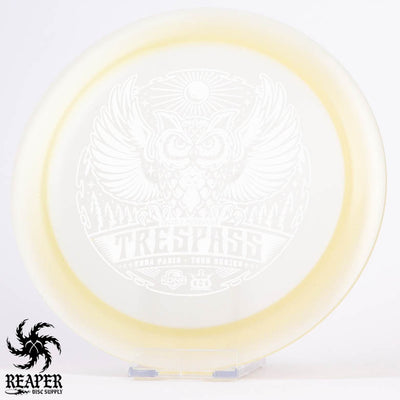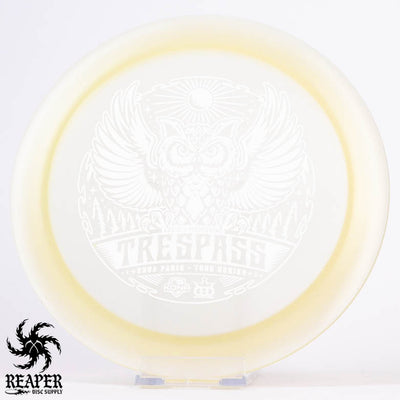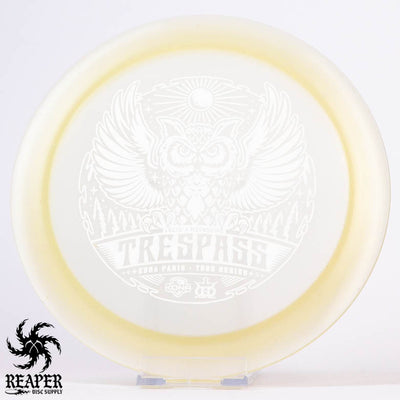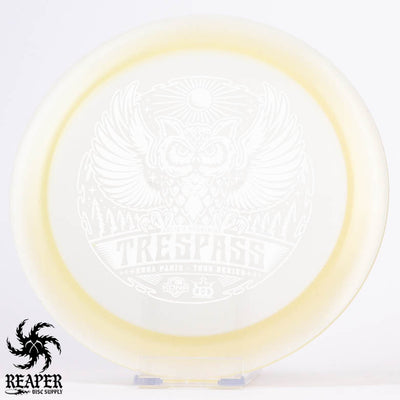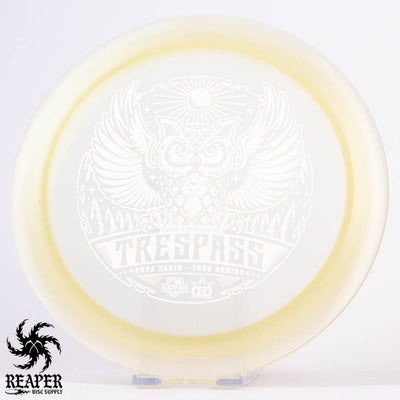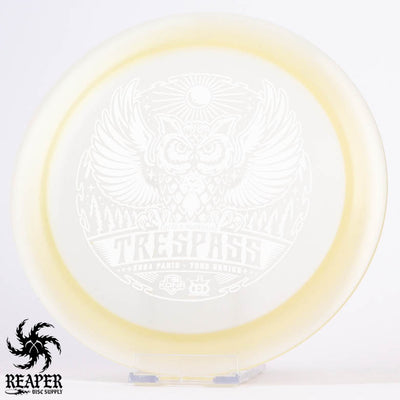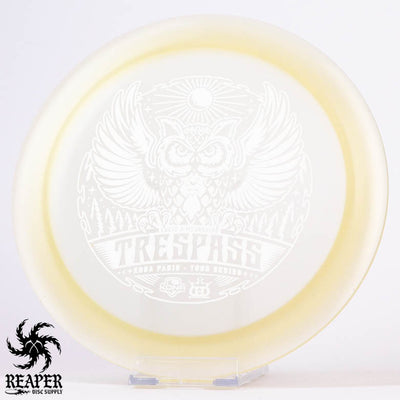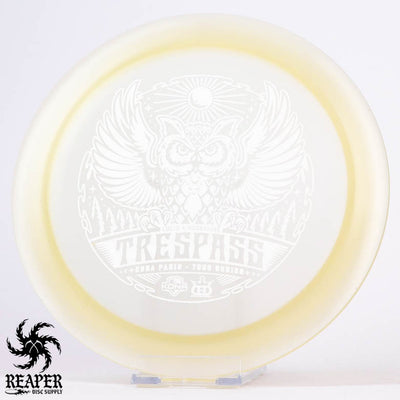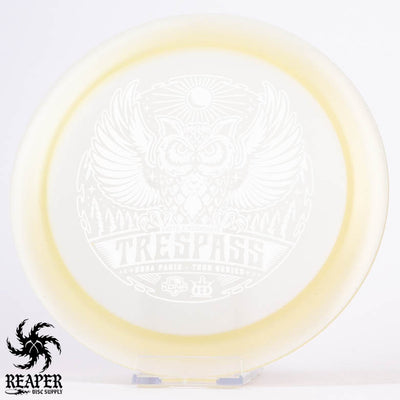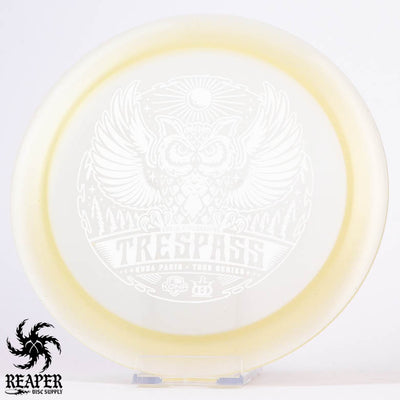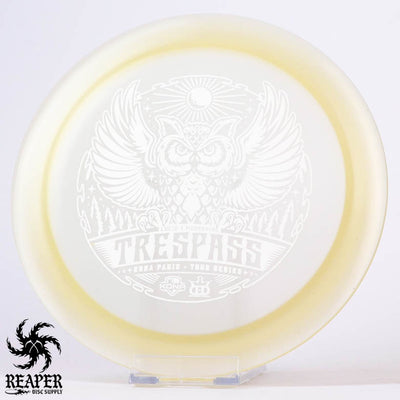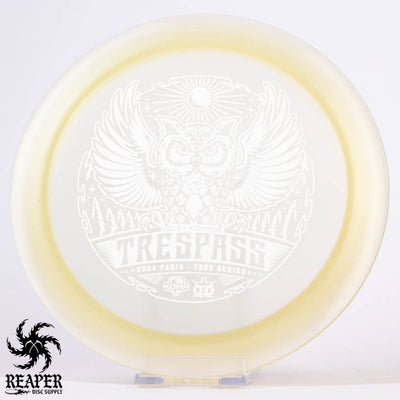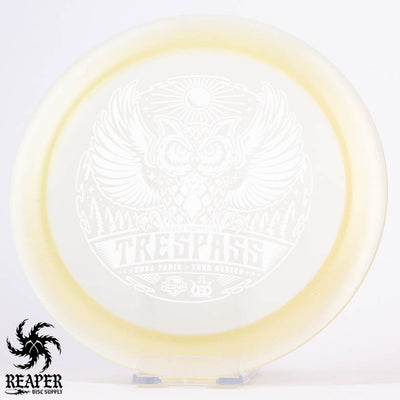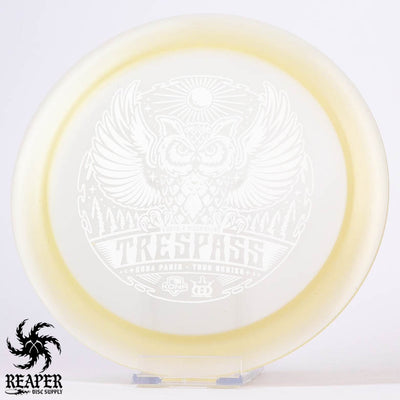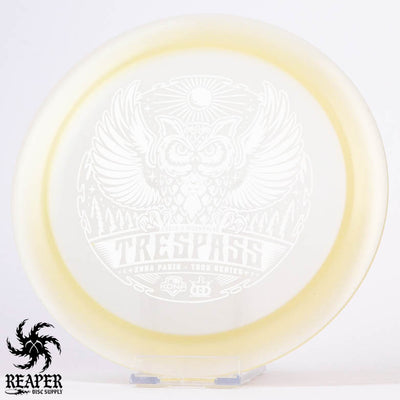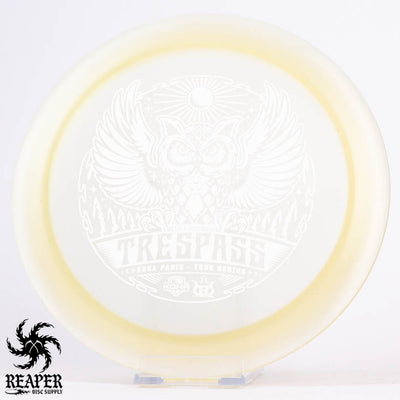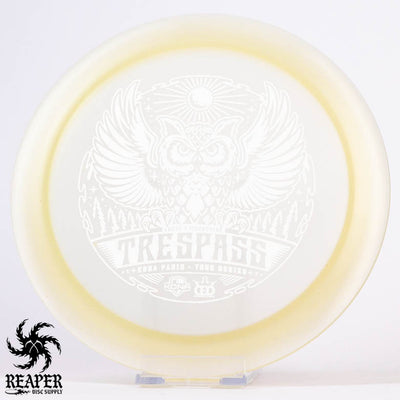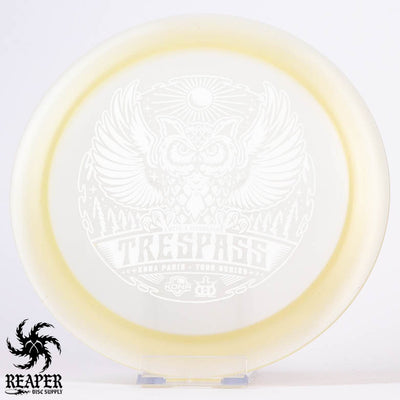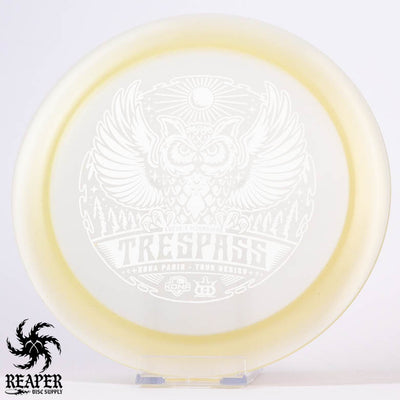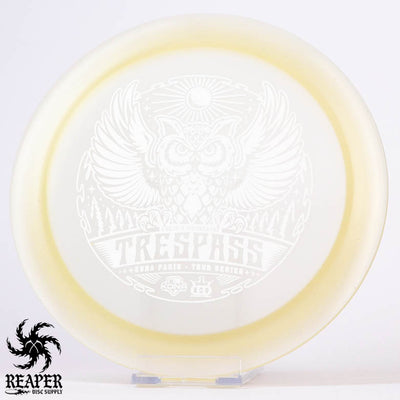 The Dynamic Discs Lucid X Moonshine Kona Panis Trespass is a phenomenal distance driver for intermediate players looking to experiment with faster discs. It flies in a beautiful S-curve and is much easier to throw than a Destroyer. However, the Trespass is not as stable as the flight numbers suggest and can be somewhat flippy for advanced players with fast arms. This disc is absolutely perfect for players with above average mechanics and know how to consistently throw with proper form.
Shop more glow in the dark discs here.
Moonshine Trespass Flight Numbers
Speed

: 12

Glide

: 5

Turn

: -1

Fade

: 3
Commonly used for: Distance Driver
Stability: Overstable
Experience: Intermediate to Advanced
Rim: Beadless
Dimensions & Specs
Height: 

1.9 cm

Rim Depth: 

1.1 cm

Rim Thickness: 

2.1 cm

Diameter: 

21.1 cm

Flexibility: 

10.32 kg

Max Weight: 

175.1 gr