Dynamic Discs Glow Lucid Moonshine Escape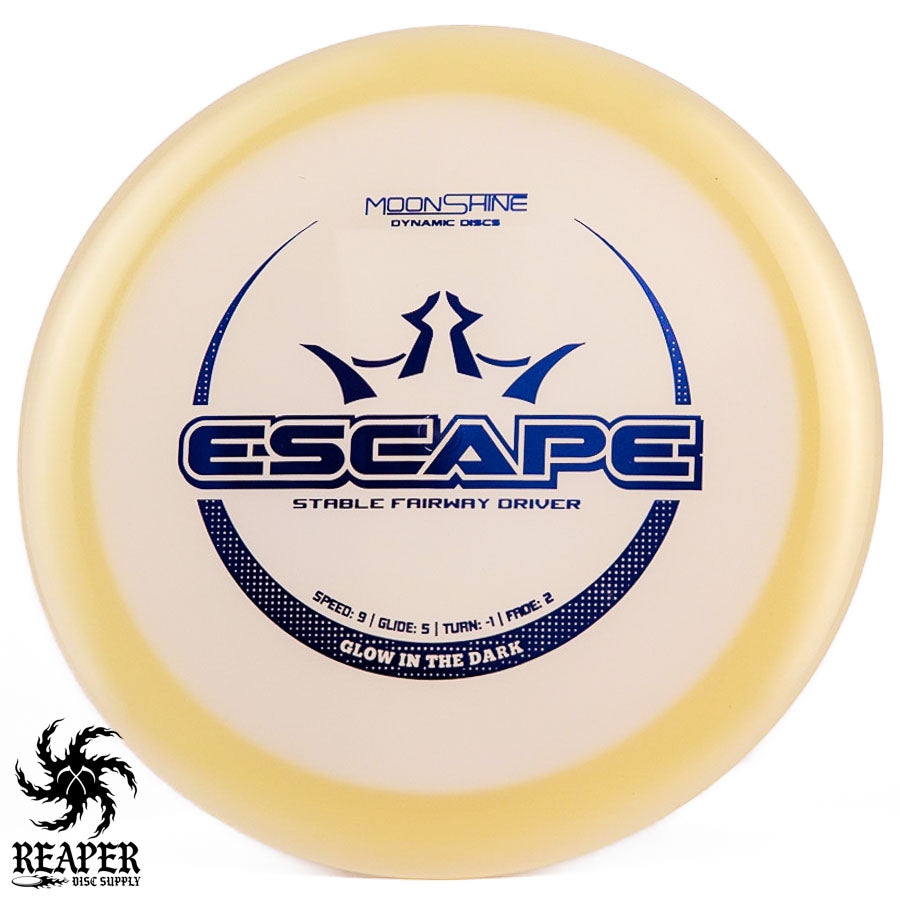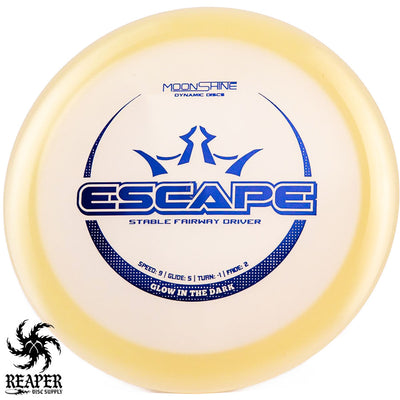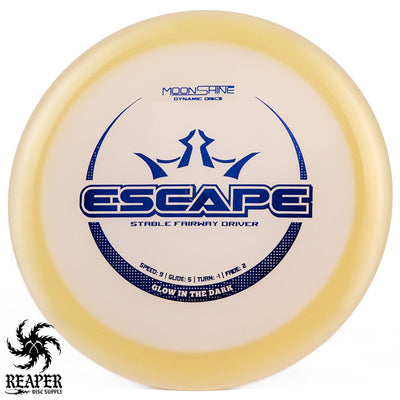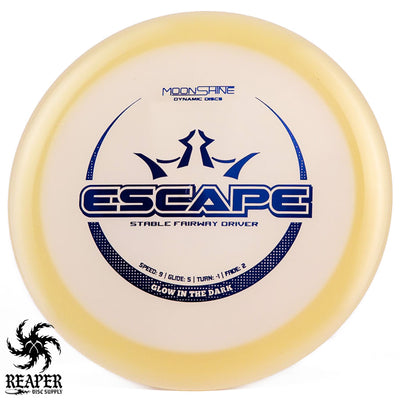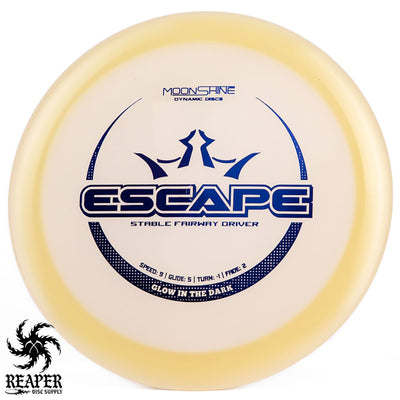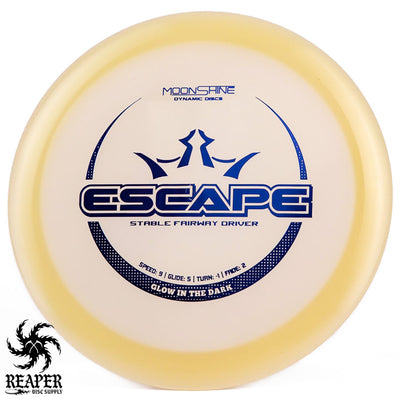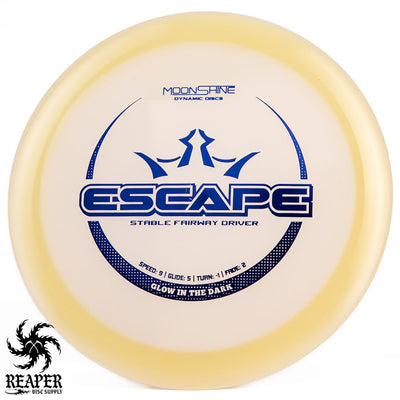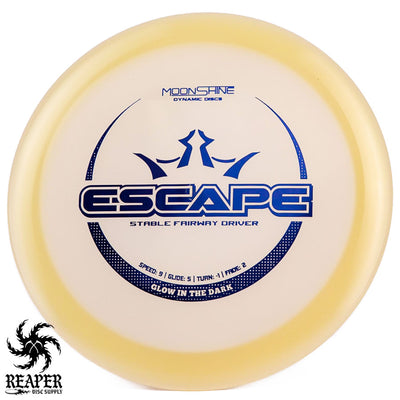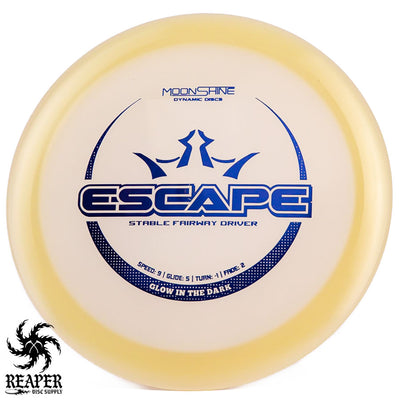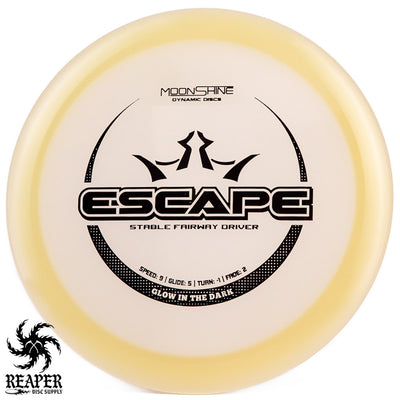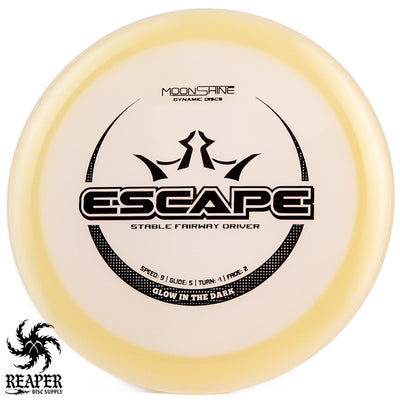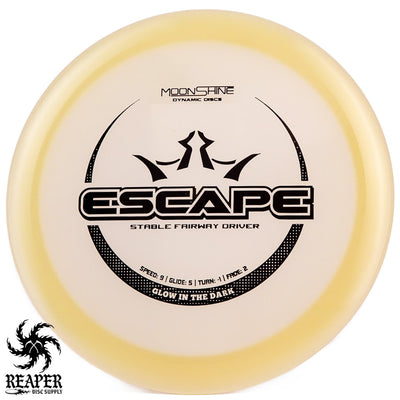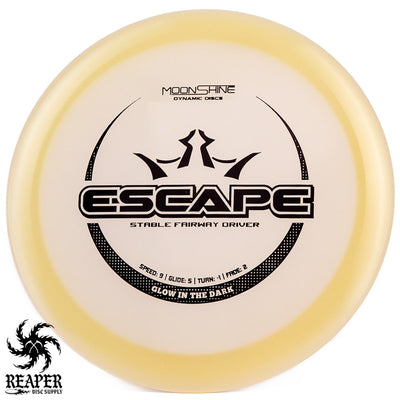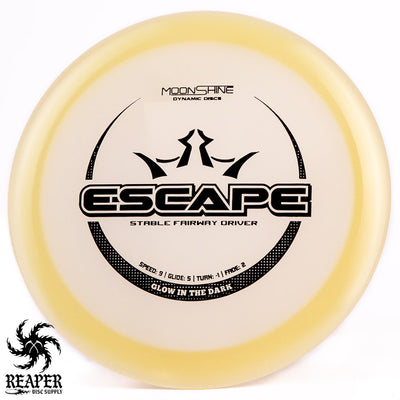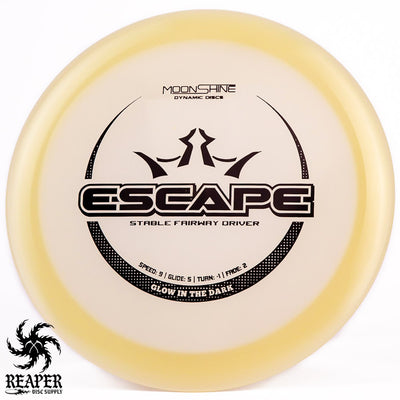 Introducing the Dynamic Discs Glow Lucid Moonshine Escape! This versatile driver is excellent for players of all skill levels, as it provides an easy release and amazing glide.
Perfect for stable fairway shots and long turnovers, the Lucid Moonshine Escape is also great for shot shaping and can even be used as a roller disc.
Built for comfort, the rim size of 21.1 cm and 1.1 cm rim depth make it easy to grip. Made from the best Moonshine Glow plastic on the market, the Glow Moonshine Escape is both extremely durable and comfortable in hand.
Its stunning glow-in-the-dark plastic not only shines brightly but lasts longer than any other glow plastic, giving you the edge you need for night rounds.

Flight Numbers
Speed: 9
Glide: 5
Turn: -1
Fade: 2
Beginner Friendly?: Somewhat
Disc Type: Fairway/Control Driver
Stability: Stable
Plastic: Glow Lucid Moonshine
Shot Types: Stable fairway shots, easy shot shaping, long turnovers, rollers
PDGA Dimensions
Height: 2.0 cm
Rim Depth: 1.1 cm
Rim Thickness: 2.0 cm
Diameter: 21.1 cm
Flexibility: 10.32 kg
Max Weight: 175.1 gr