Dynamic Discs Classic Sockibomb Slammer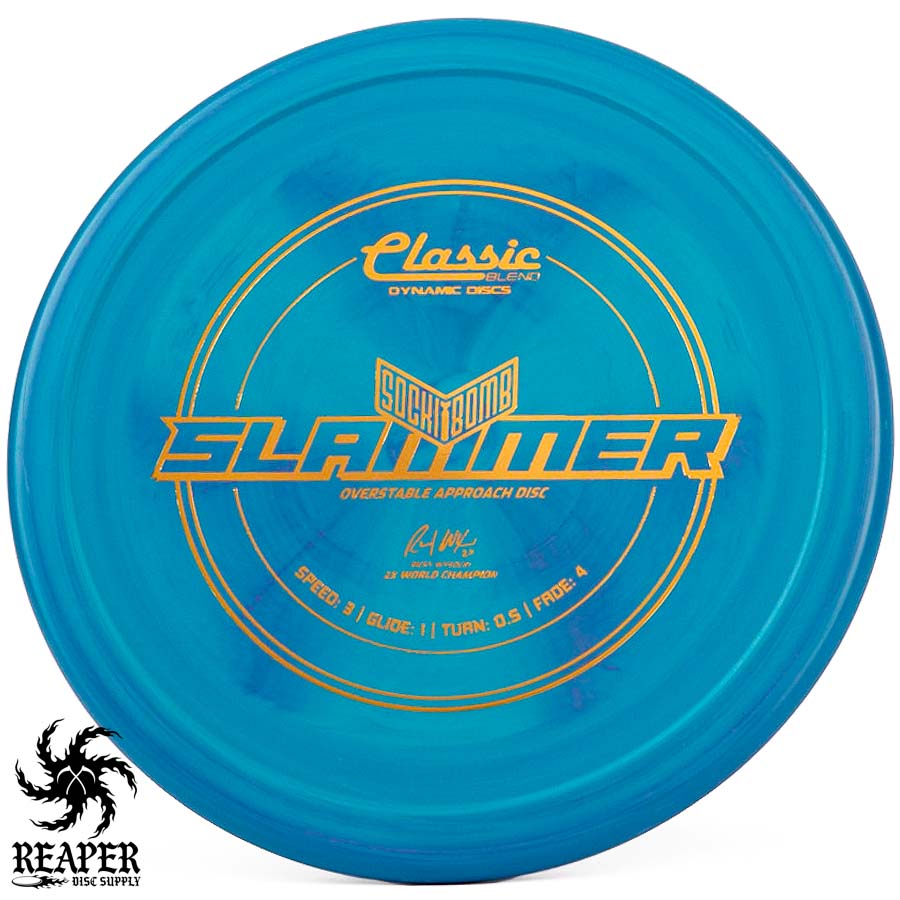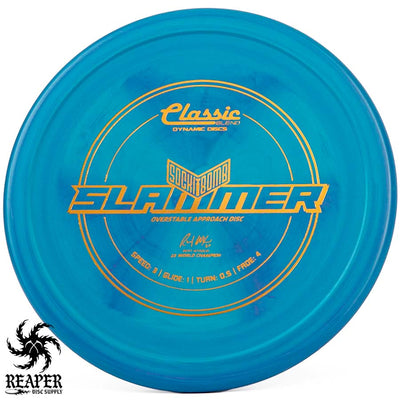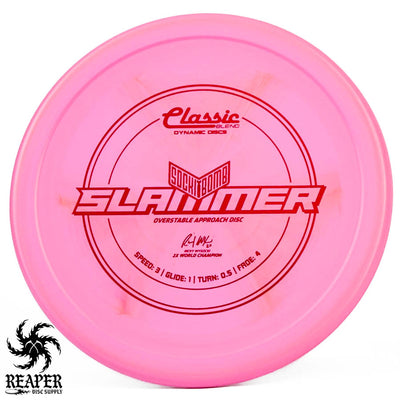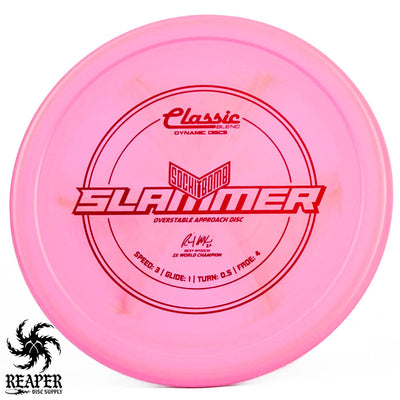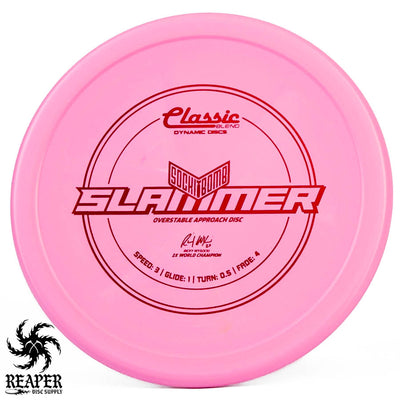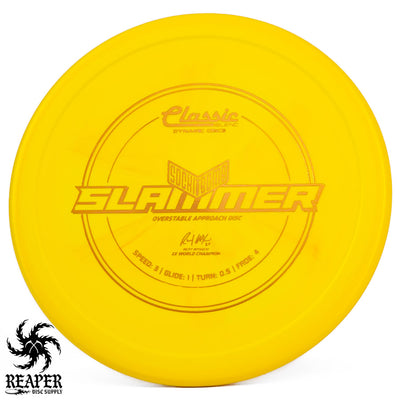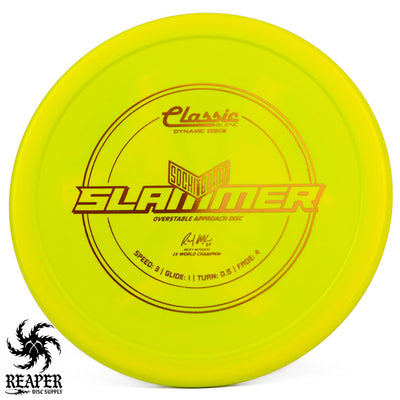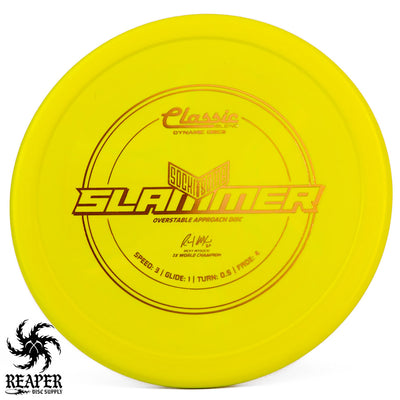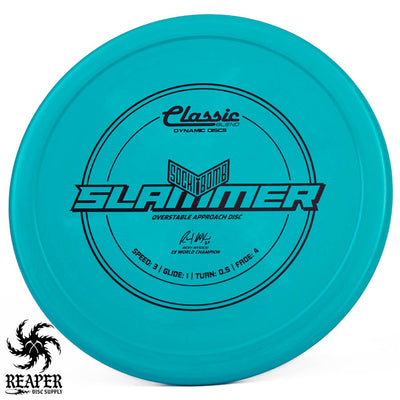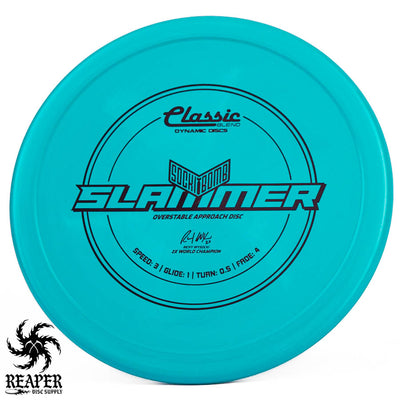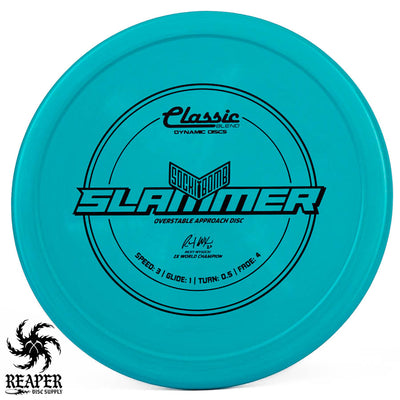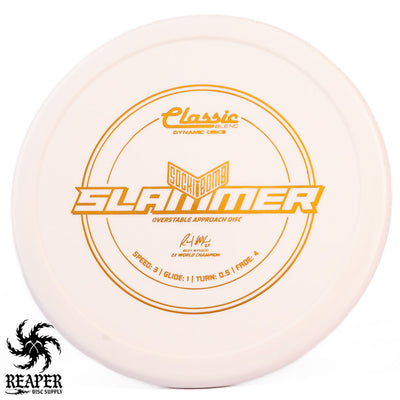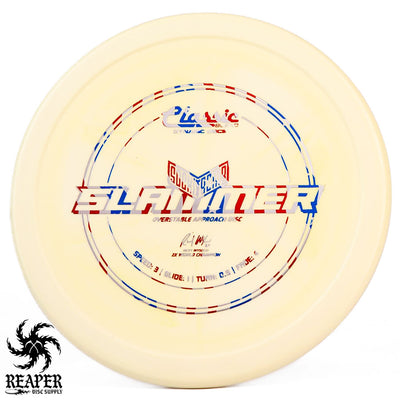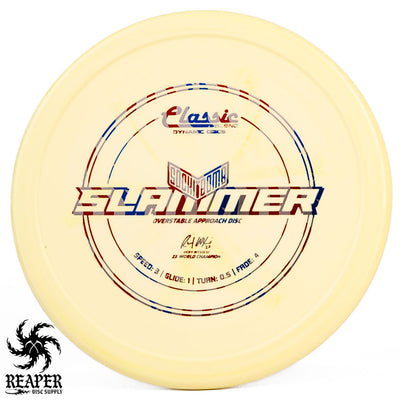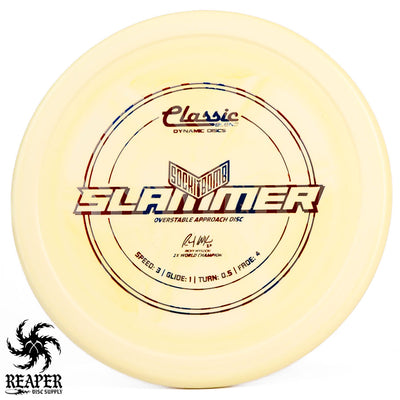 Introducing the Dynamic Discs Classic Sockibomb Slammer - the ultimate throwing putter designed to elevate your approach game.
Crafted in collaboration with 2x World Champion Ricky Wysocki, this super overstable putt & approach disc delivers unparalleled consistency and predictability for intermediate and advanced players. Whether you prefer throwing backhand or forehand, the Classic Blend Slammer is your go-to choice for reliable finishes, even in strong headwinds. With a speed of 3, a glide of 1, a turn of 0.5, and a fade of 4, it's perfect for upshots and windy situations. Enhance your game with the slamming power of the Classic Blend Sockibomb Slammer today!

Flight Numbers
Speed: 3
Glide: 1
Turn: 0.5
Fade: 4
Beginner Friendly?: Nah
Disc Type: Throwing Putter
Stability: Overstable
Plastic: Classic Blend
Shot Types: Overstable approaches, windy situations
PDGA Dimensions
Height: 1.9 cm
Rim Depth: 1.5 cm
Rim Thickness: 1.2 cm
Diameter: 21.1 cm
Flexibility: 9.89 kg
Max Weight: 175.1 gr