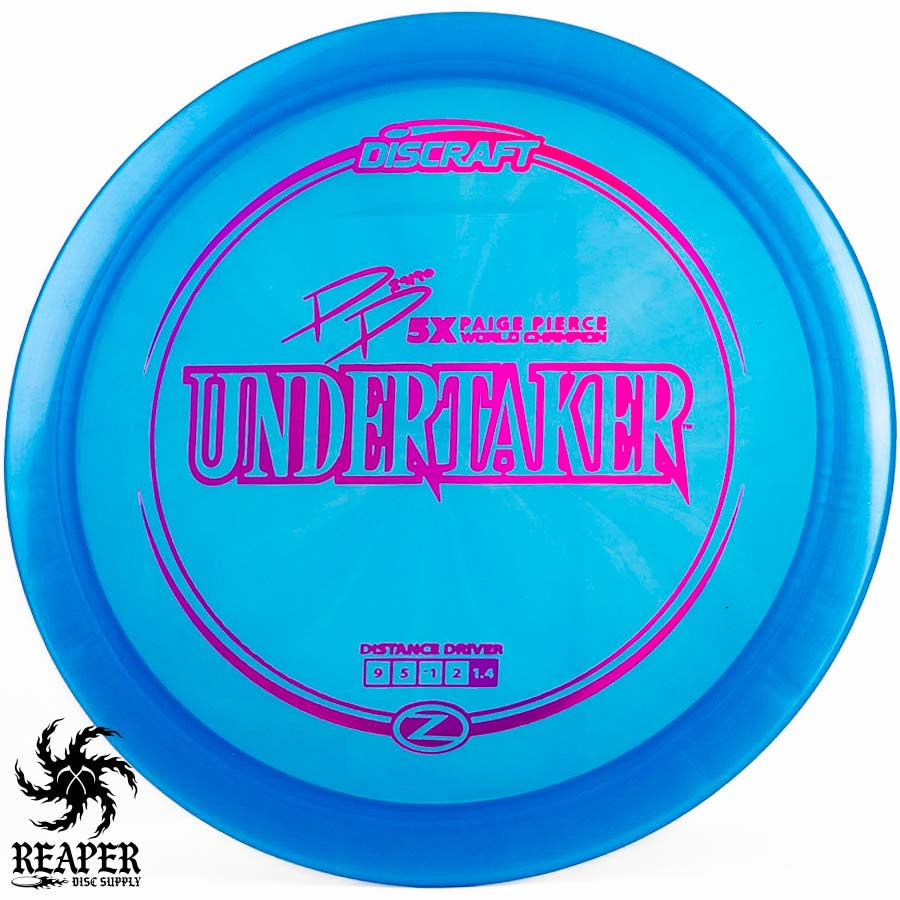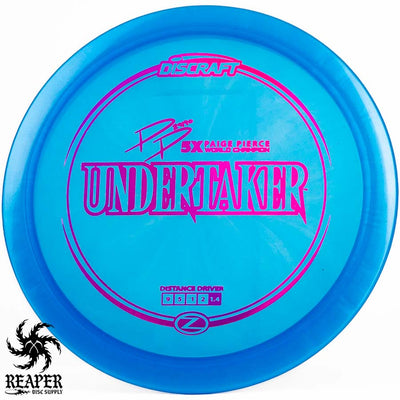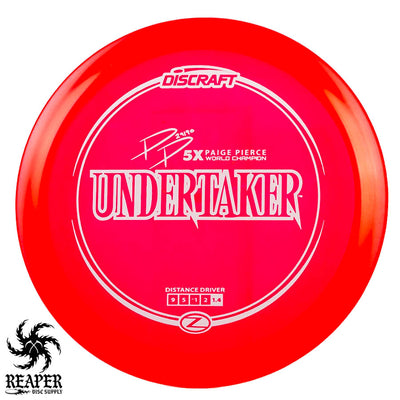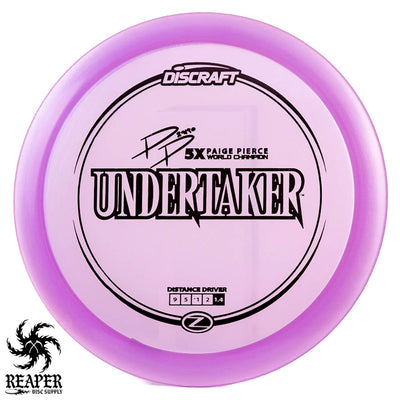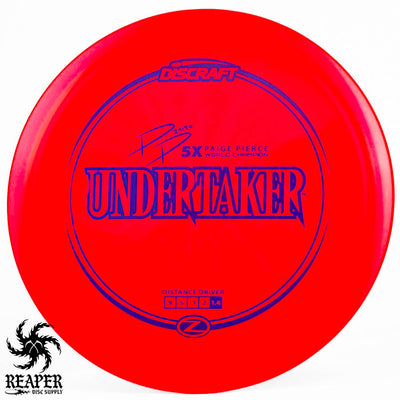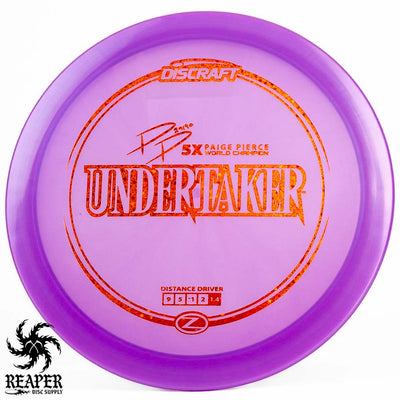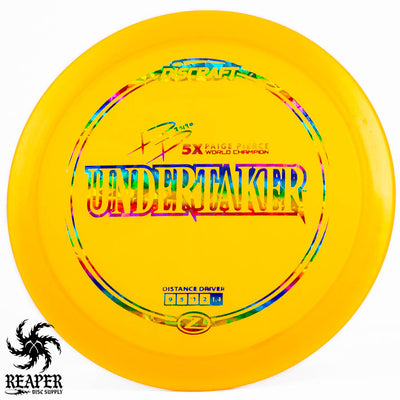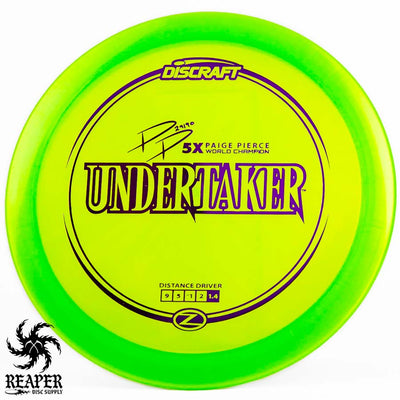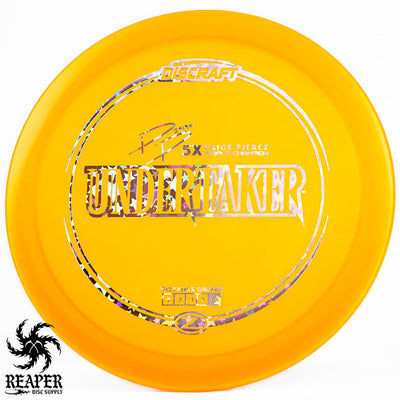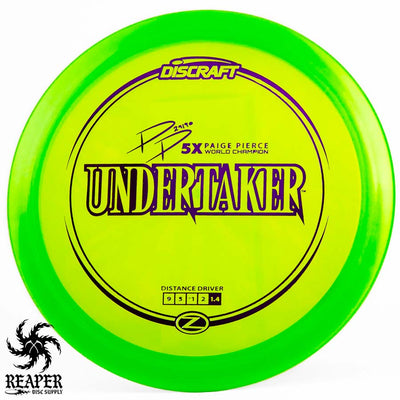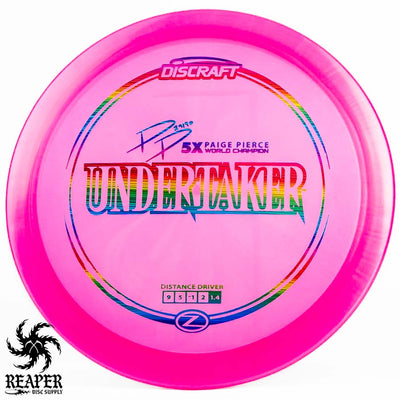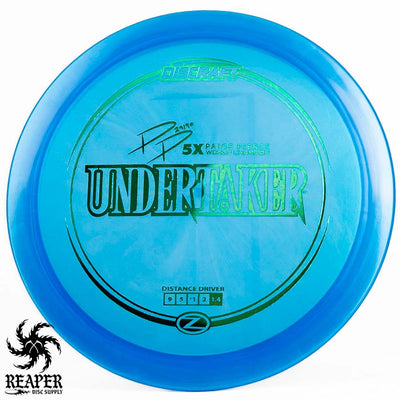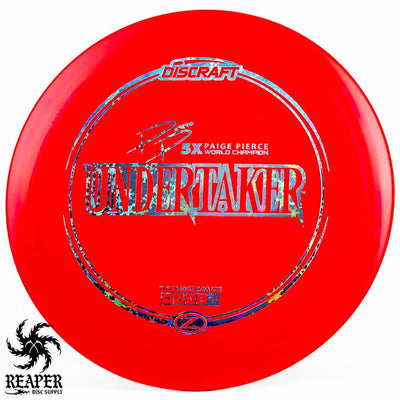 Discraft Z Undertaker Review
Introducing the Discraft Z Undertaker, a straight flying disc golf driver perfect for players seeking a reliable disc with a slightly overstable flight. The Undertaker is known for its ability to take on headwinds, offering a versatile flight suitable for both backhand and forehand throws. With its Z-Line plastic blend, the Undertaker boasts durability and vibrant colors, making it a top choice for both pros and amateur players.

The Z Undertaker is ideal for dead straight to slightly overstable shots, and with a bigger arm, you can achieve fantastic flip and ride out of this disc. For players with lower arm speed, it will serve as a slightly overstable big distance fairway driver. You'll find this disc to be a great control driver, holding a nice hyzer flip for consistent 275-300 ft throws, and it may even replace the Valkyrie in your bag.

The Z plastic ensures the Undertaker remains reliable for a long time. It's perfect for shots inside 350ft and holds just about any line you throw it on, offering incredible accuracy with enough arm speed. While it may not achieve the distance of high-speed drivers, its accuracy more than compensates for it.

Give the Discraft Z Undertaker a try and experience its reliable and versatile flight. Whether you're navigating through the woods or looking for a straight shot, this disc has you covered.

Discraft Undertaker Flight Numbers
Speed: 9
Glide: 5
Turn: -1
Fade: 2
Commonly used for:
Distance Driver
Stability:
Overstable
Experience:
Any
Dimensions & Specs
Height: 1.8 cm
Rim Depth: 1.1 cm
Rim Thickness: 1.9 cm
Diameter: 21.1 cm
Flexibility: 10.43 kg
Max Weight: 175.1 g