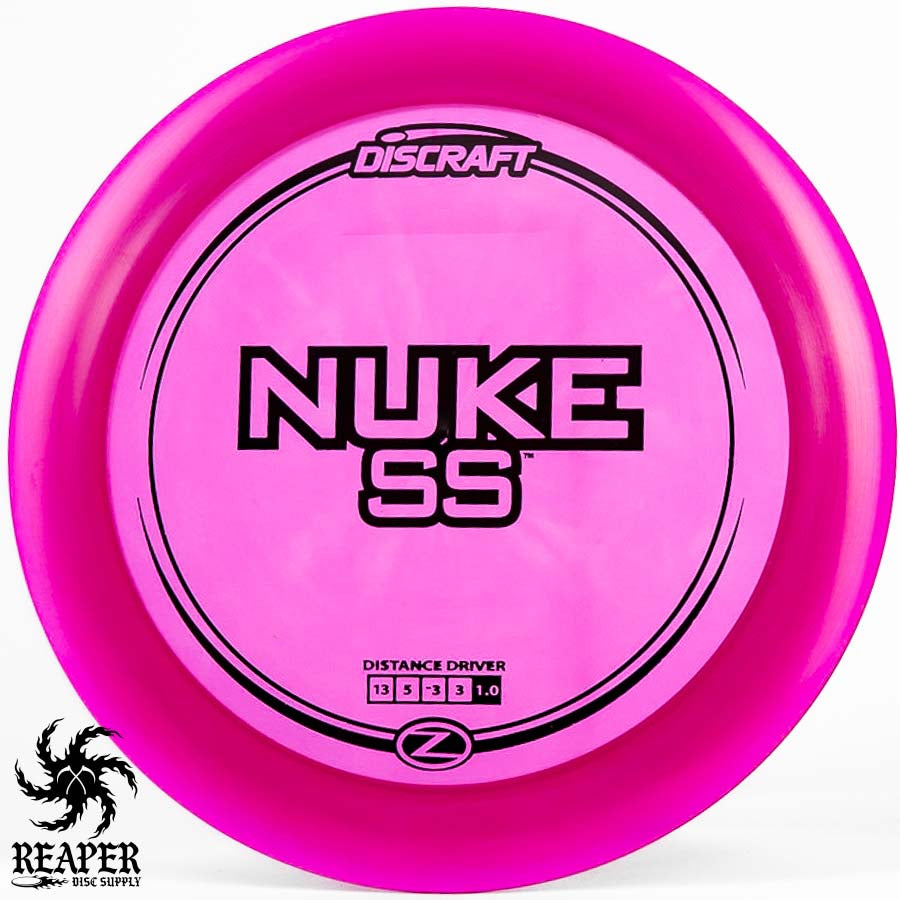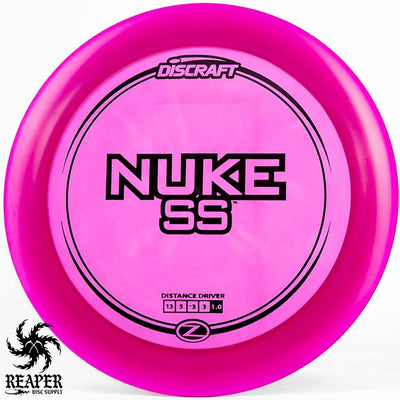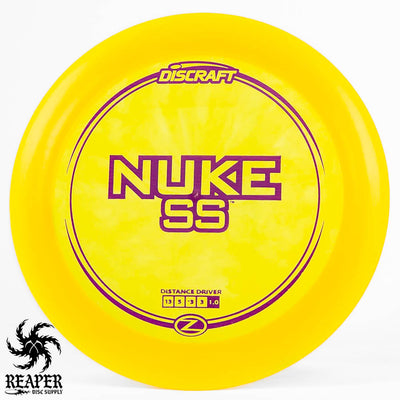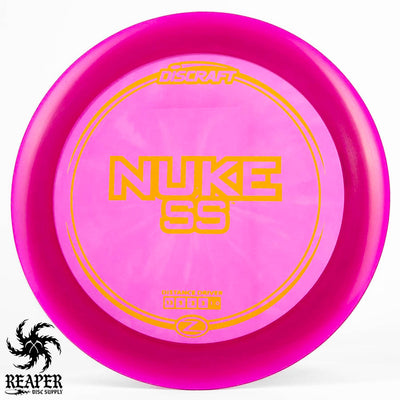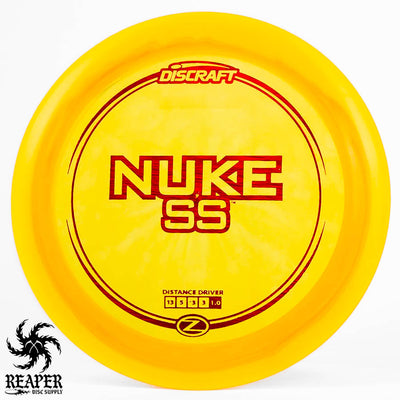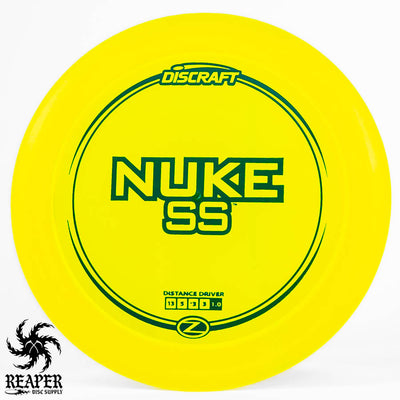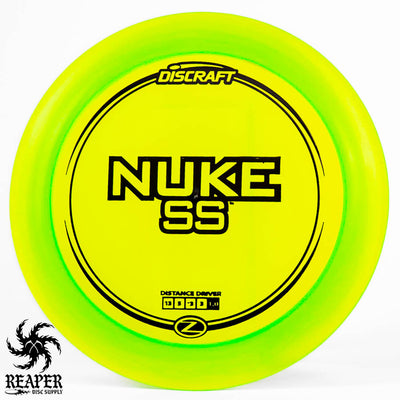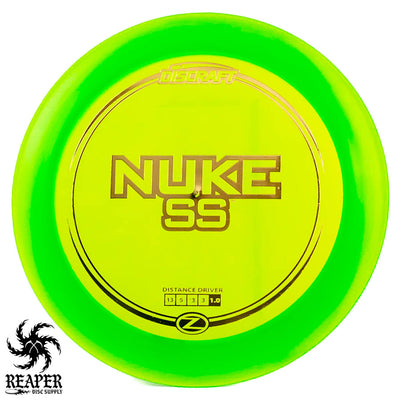 Discraft Z Nuke SS Review
Step onto the disc golf course with the Discraft Z Nuke SS, a stable maximum distance driver that offers a "super straight" flight, perfect for players seeking extra distance. With its extra wide 2.5 cm rim, the Nuke SS might take some getting used to, but once you master it, you'll love the distance you can achieve, surpassing what most players can accomplish with an Innova Wraith or Destroyer.

The Nuke SS is made with Discraft's most durable Z-Line plastic blend, a hard translucent plastic that offers vibrant colors and insane durability.

This disc is a favorite for its incredible distance potential and ability to follow a beautiful S-curve when fresh out of the box. As it breaks in, you'll find it perfect for hyzer flip lines and super straight drives. The Nuke SS is also a fantastic roller disc, making it easy to easily get 350 ft of the tee.

If you're looking to add a workhorse disc to your bag that can help you add some distance to your drives, Discraft Z Nuke SS is an excellent choice!

Discraft Nuke SS Flight Numbers
Speed: 13
Glide: 5
Turn: -3
Fade: 3
Commonly used for:
Distance Driver
Stability:
Stable
Experience:
Intermediate
Rim:
Wide
Dimensions & Specs
Height: 1.5 cm
Rim Depth: 1.1 cm
Rim Thickness: 2.5 cm
Diameter: 21.2 cm
Flexibility: 9.98 kg
Max Weight: 176.0 g