Discraft Z Machete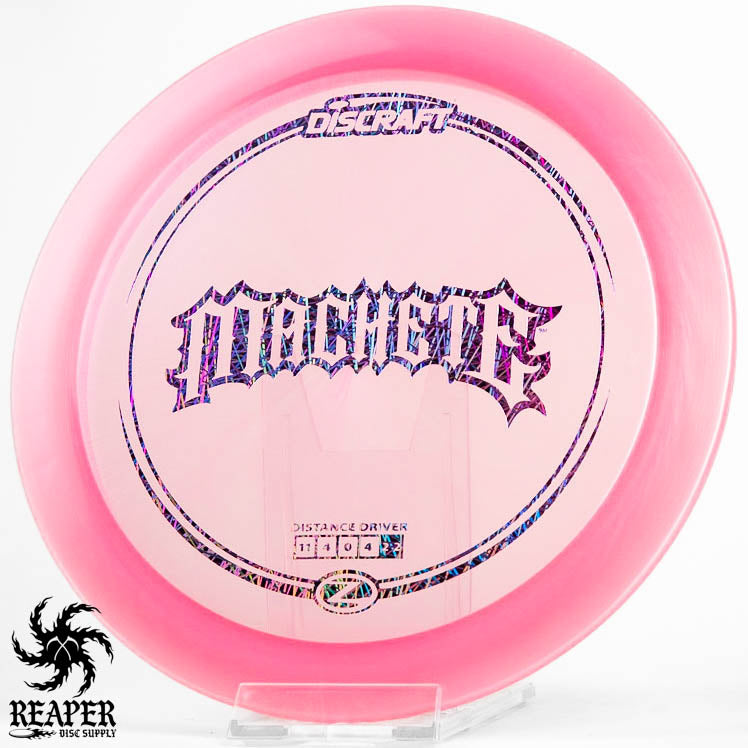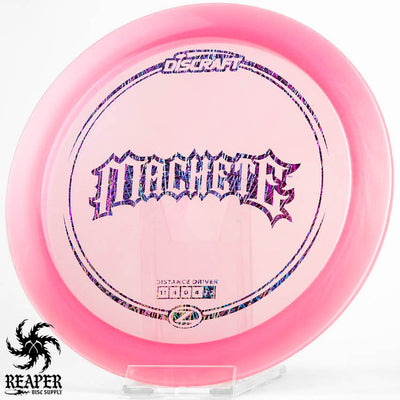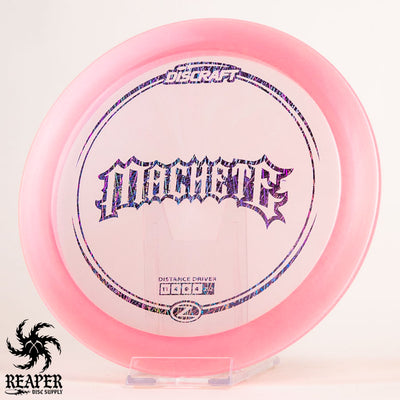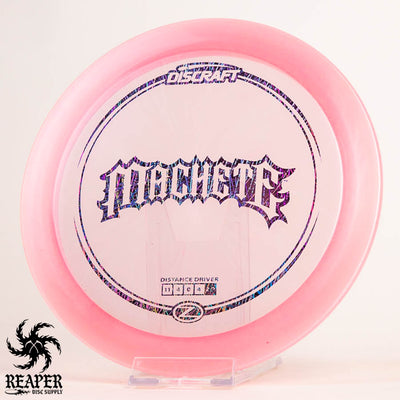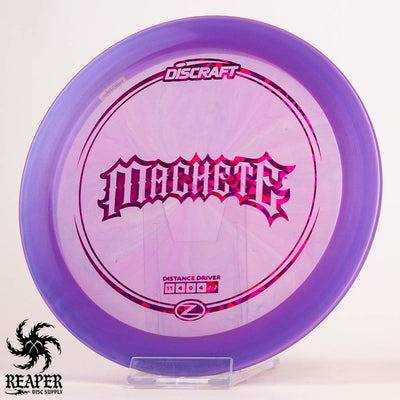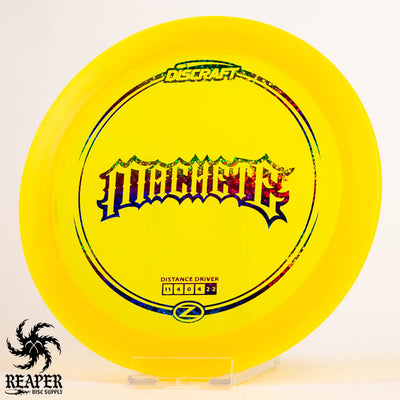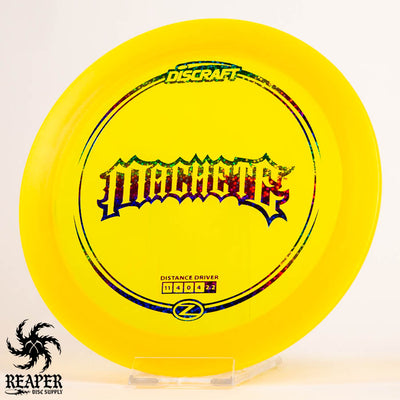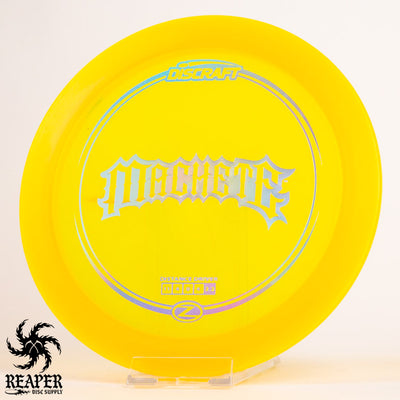 If you need an overstable and extremely dependable driver then look no further than the Discraft Z Machete.  
You may also like: Discraft Z Force.
Discraft Z Machete Flight Numbers
Speed

: 11

Glide

: 4

Turn

: 0

Fade

: 4
Commonly used for: Distance Driver
Stability: Overstable
Experience: Advanced
Rim: Beadless
Dimensions & Specs
Height: 

1.6 cm

Rim Depth: 

1.1 cm

Rim Thickness: 

2.1 cm

Diameter: 

21.1 cm

Flexibility: 

12.13 kg

Max Weight: 

175.1 gr
Made with hard, premium Z-Line plastic that can take a beating; you won't need to worry about replacing this disc for a long time. The Machete is great for extreme wind, dependable hard fading drives, and can even be used to get out of a bad lie with a forehand roller. Oh, and if you throw grenades/tomahawks then this is the perfect disc for your bag.