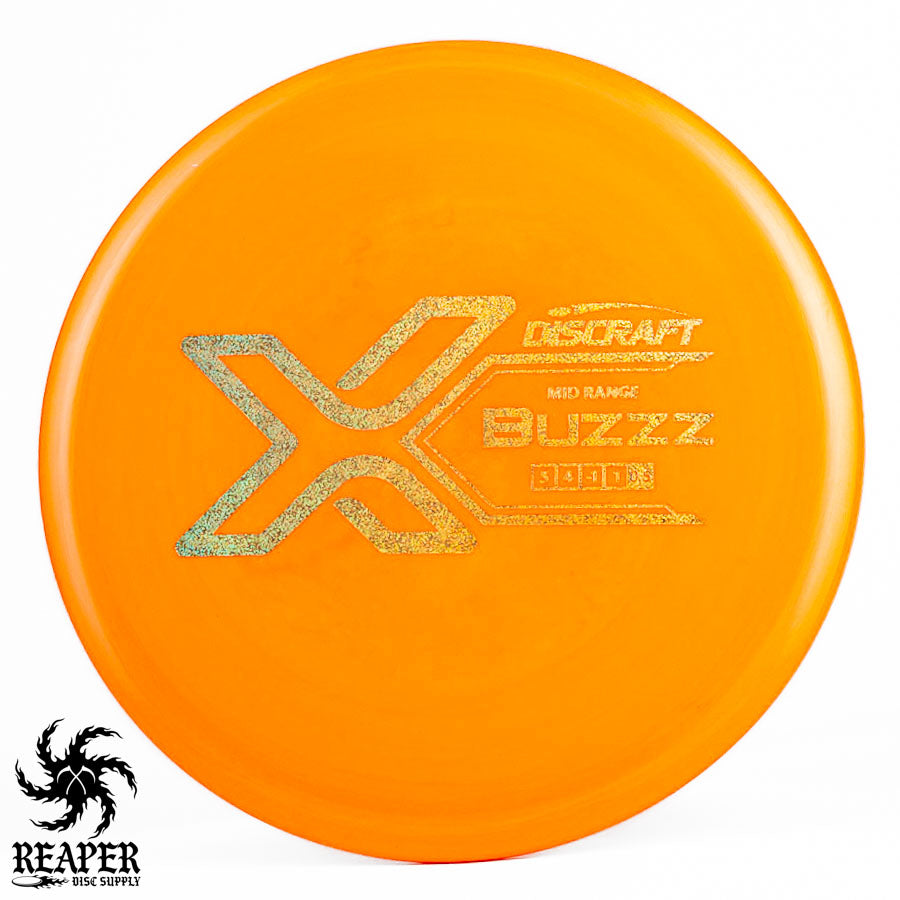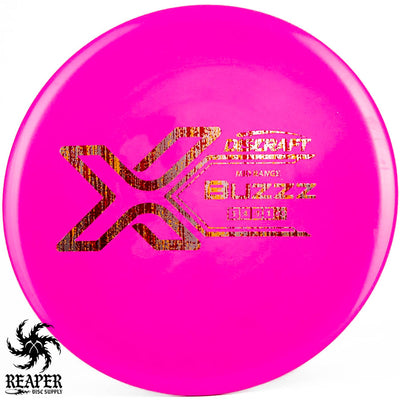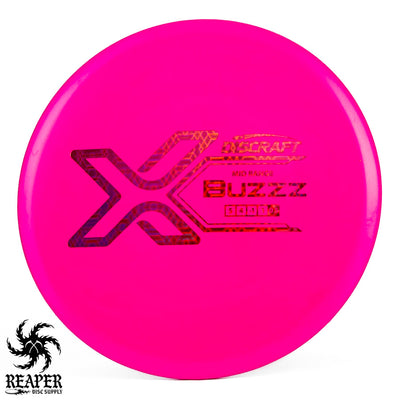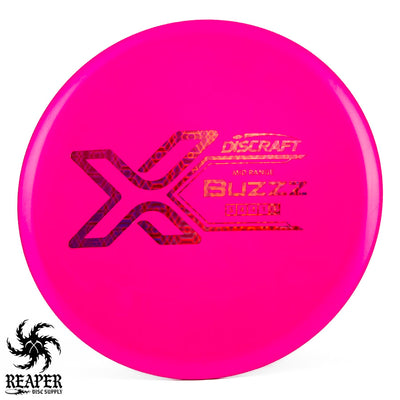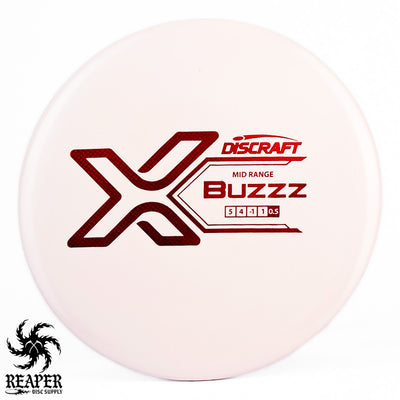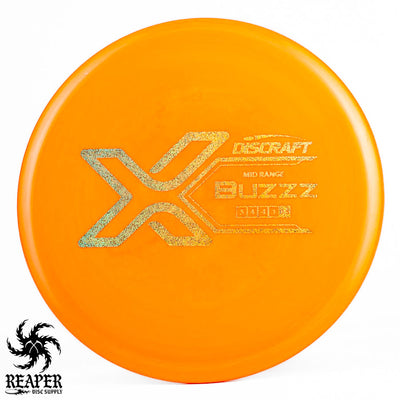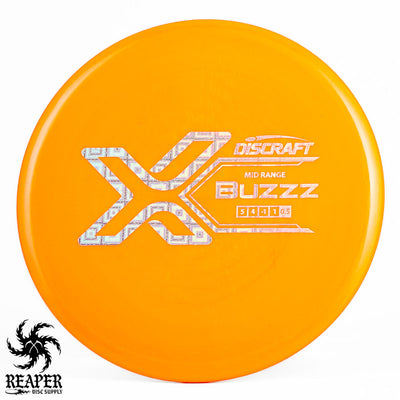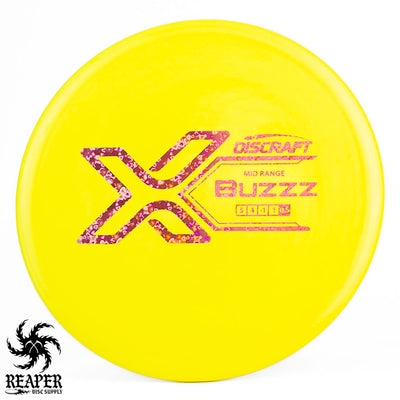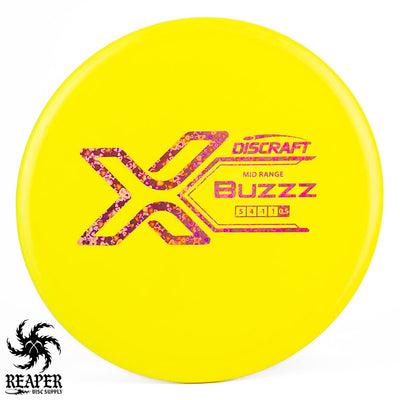 The Discraft X Line Buzzz is a reliable, versatile midrange disc that excels in consistency and grip. Made with Discraft's cost-effective X Line plastic, the Buzzz prioritizes performance with incredible grip, even when wet.
Whether you're a beginner or on the DGPT, the X Buzzz delivers a stable flight with excellent glide, holding any line you put it on for maximum precision on the course.
Embrace the most popular disc on the market with our affordable, performance-focused Discraft X Line Buzzz.

Buy more Discraft Buzzz discs here.
Flight Numbers
Speed: 5
Glide: 4
Turn: -1
Fade: 1
Beginner Friendly?: Yes
Disc Type: Midrange
Stability: Stable
Plastic: X Line
Shot Types: Forehand, Backhand, Hyzer, Anhyzer
PDGA Dimensions
Height: 1.9 cm
Rim Depth: 1.3 cm
Rim Thickness: 1.2 cm
Diameter: 21.7 cm
Flexibility: 6.24 kg
Max Weight: 180.1 gr