Discraft Titanium Zone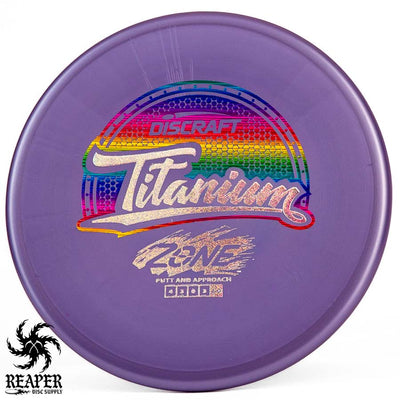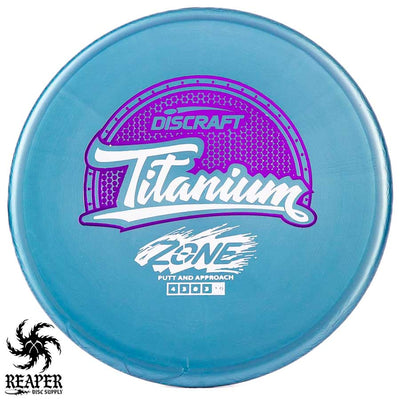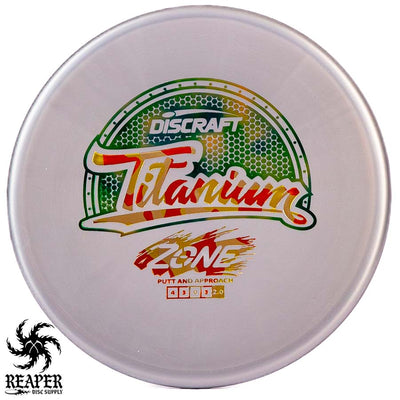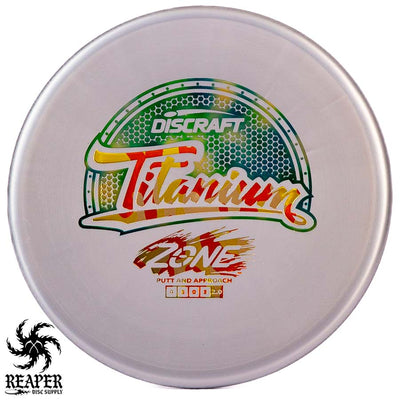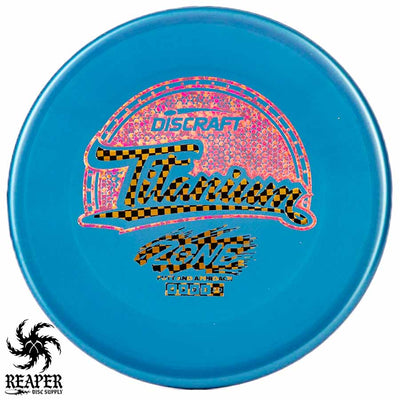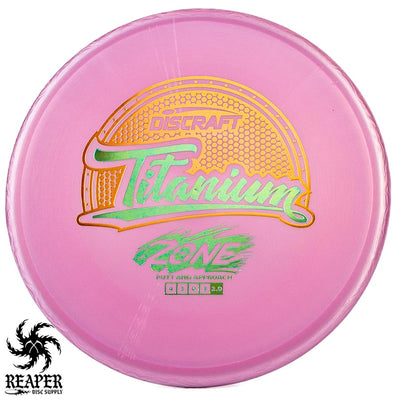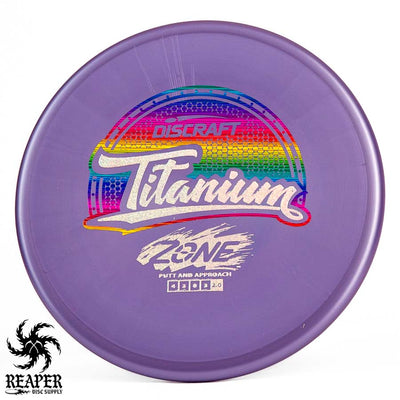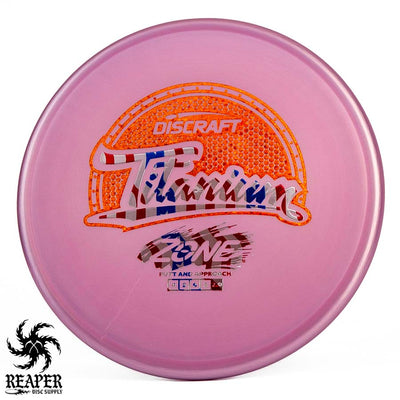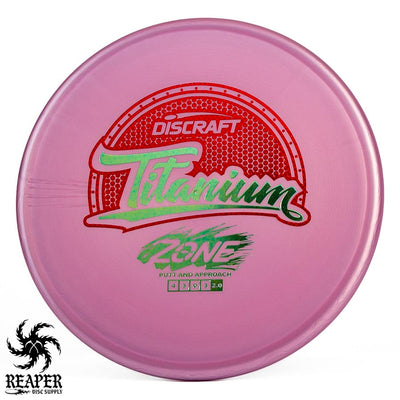 The Discraft Titanium Zone is a reliable workhorse of a putt & approach disc that is ideal for both backhand and forehand approach shots. The Titanium plastic is extremely durable, stable and has a beautiful shimmer!
The over-stability of the Zone makes it ideal for headwind shots and is very torque resistant, so you don't have to worry about turning it over or cranking it too hard. Add a Zone to your bag and you'll never look back!
We also carry the Z Zone, and ESP Zone.
Discraft Zone Flight Numbers:
Speed: 4
Glide: 3
Turn: 0
Fade: 3
Stability: Very overstable
Commonly Used For: Approach shots, midrange shots