Discraft Titanium Buzzz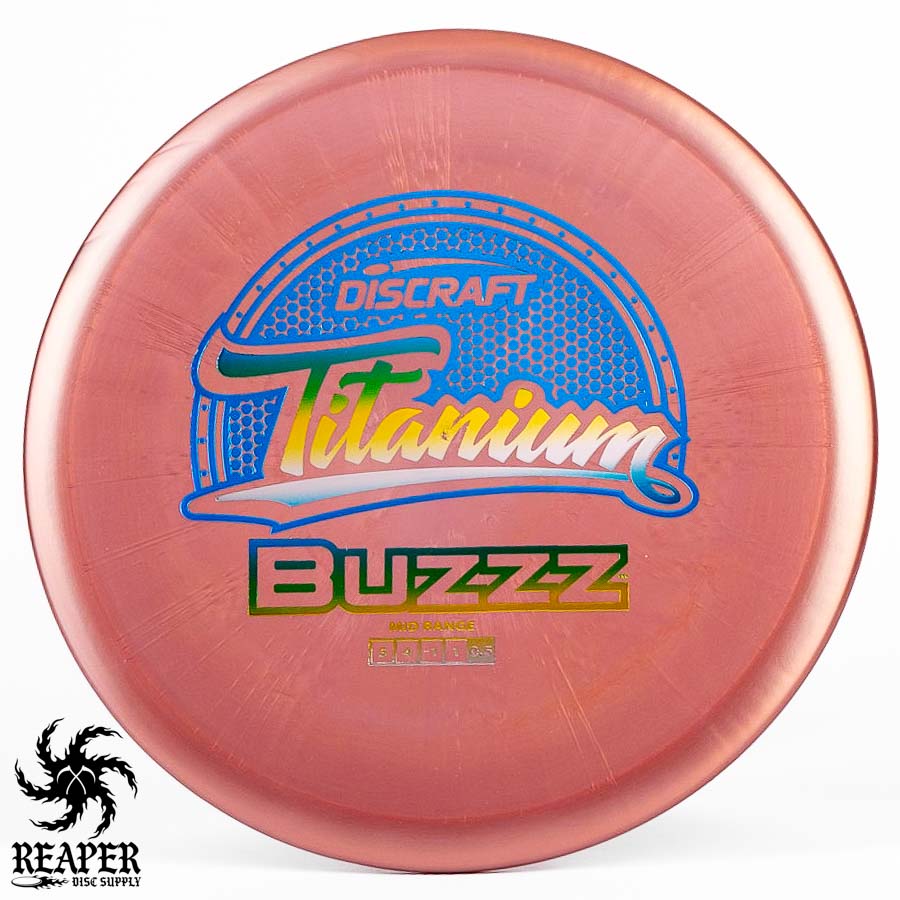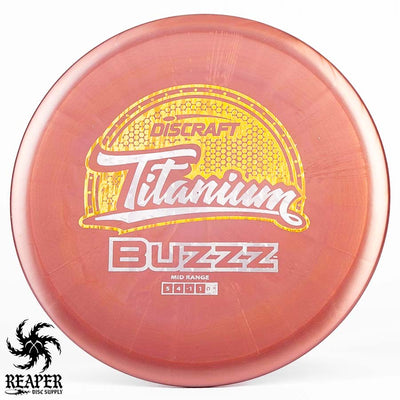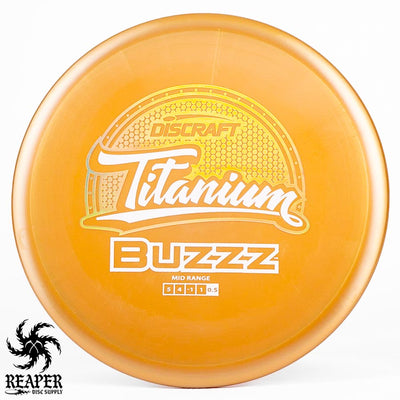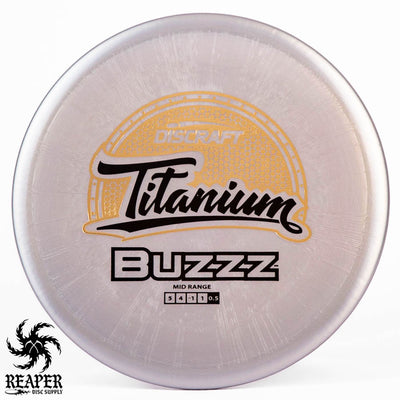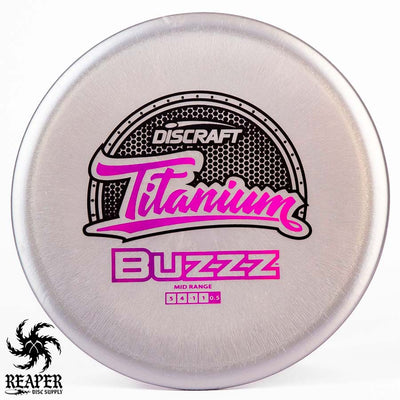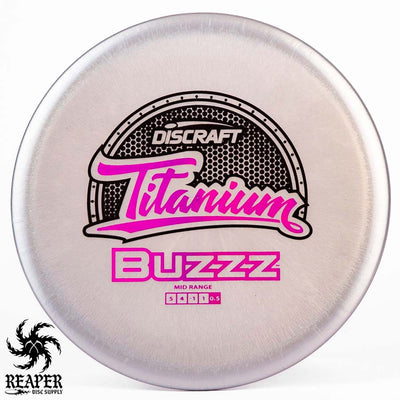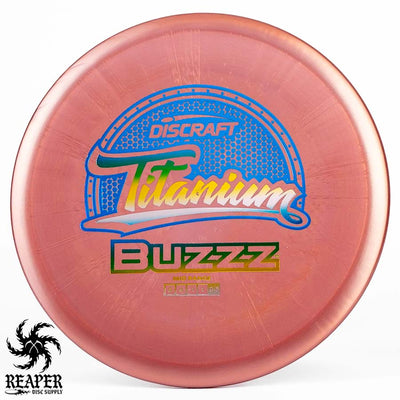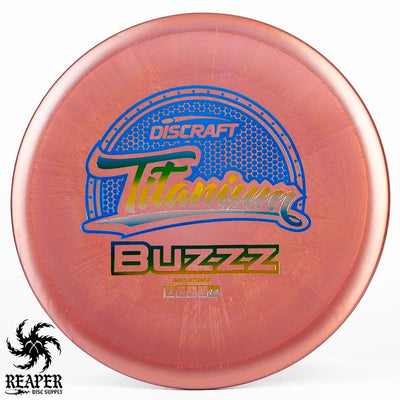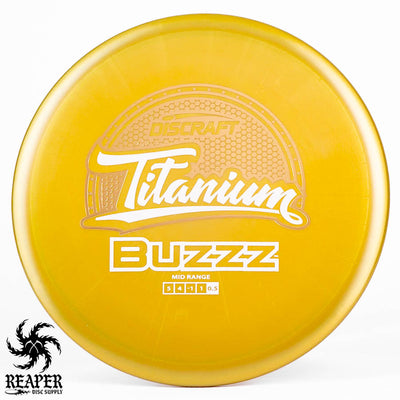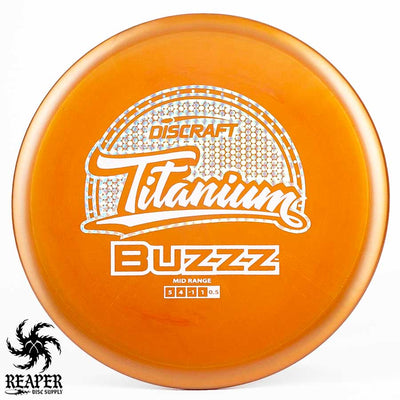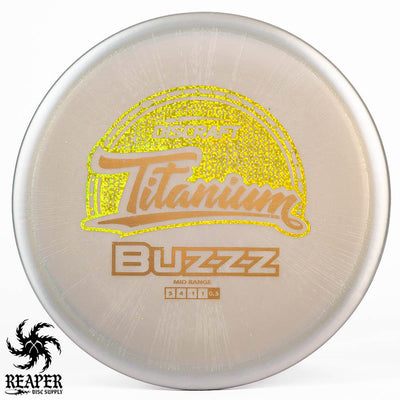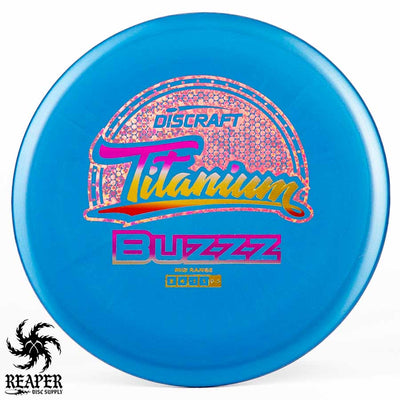 The Discraft Titanium Buzzz is a stable midrange made with gorgeous shimmery plastic and a two color stamp. Titanium plastic is a stable, somewhat firm premium plastic that can handle lots of damage and maintain its stability. The Titanium Buzzz is a fantastic addition to any player's bag, regardless of skill level.
You may also like the Big Z Buzzz.
Flight Numbers
Speed

: 5

Glide

: 4

Turn

: -1

Fade

: 1
Commonly used for: Midrange
Stability: Stable
Experience: Any
Rim: Beadless
Dimensions & Specs
Height

: 1.9 cm

Rim Depth

: 1.3 cm

Rim Thickness

: 1.2 cm

Diameter

: 21.7 cm

Flexibility

: 6.24 kg

Max Weight:

 180.1 gr