Discraft Putter Line Challenger OS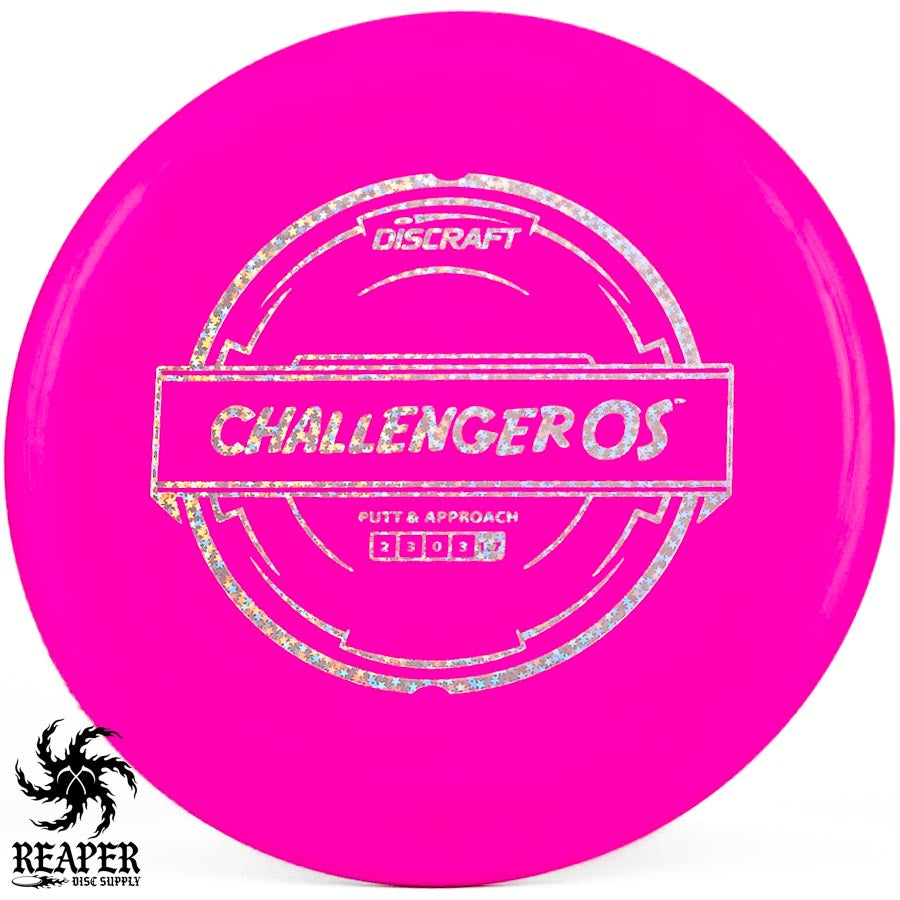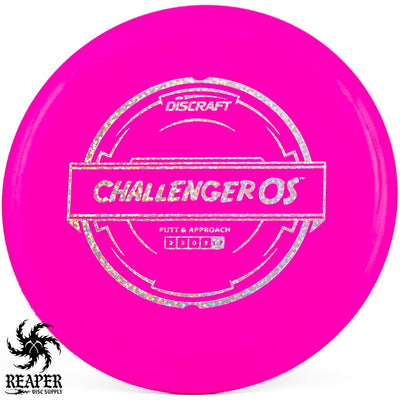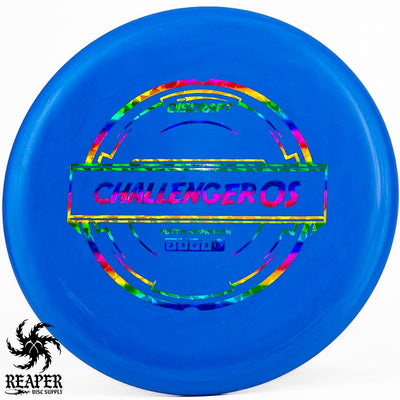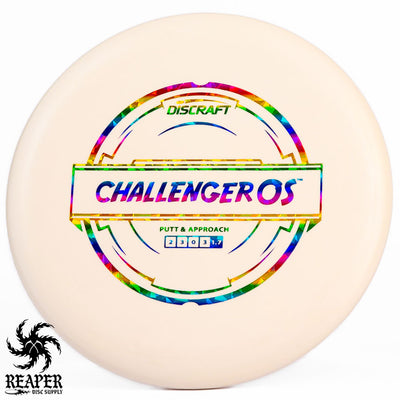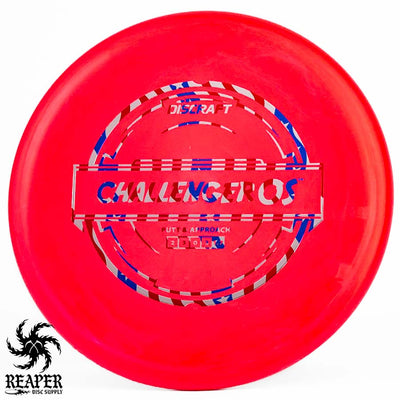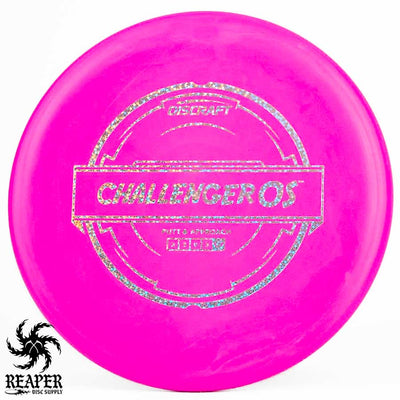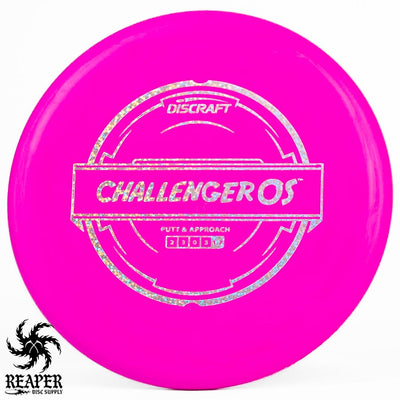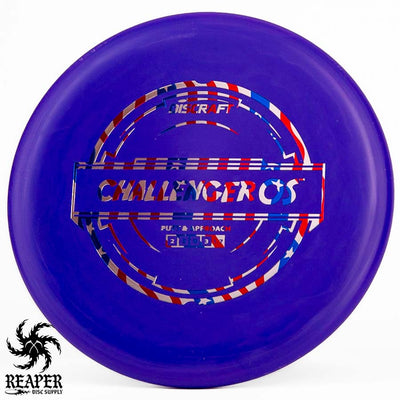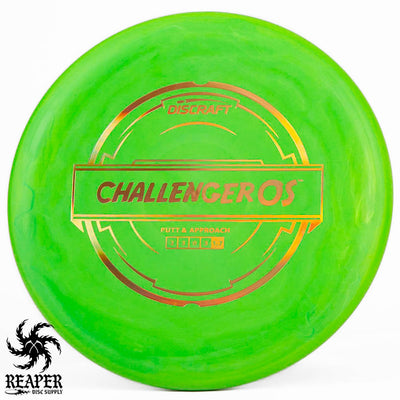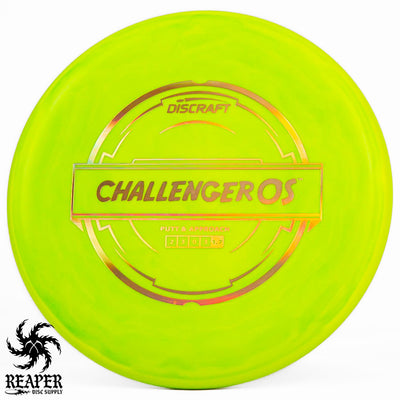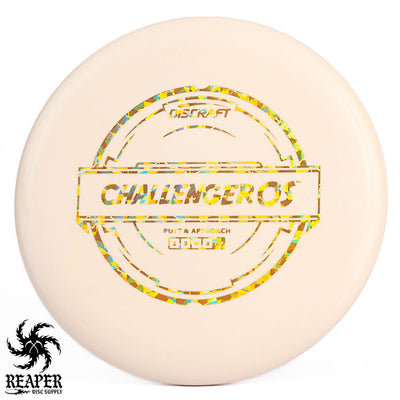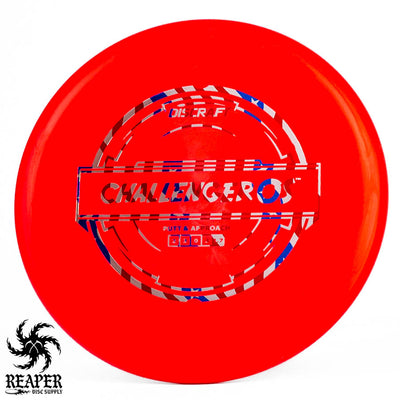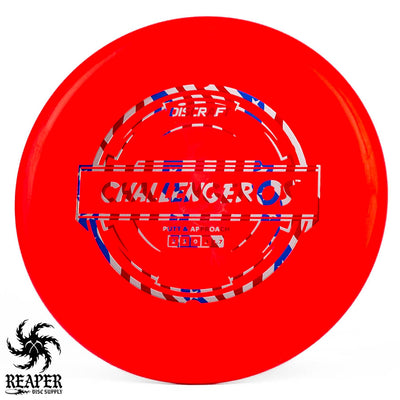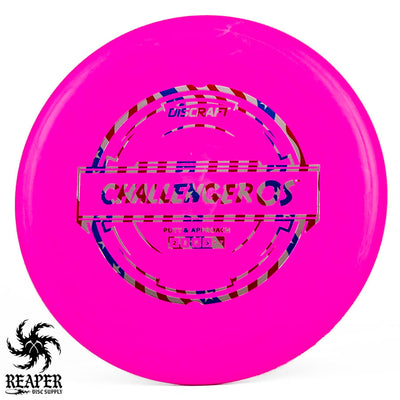 Introducing the Discraft Putter Line Challenger OS, an overstable putter designed for added stability and glide. This flat-topped version of the popular Challenger offers a comfortable grip for medium to larger-sized hands, making it perfect for driving, throwing into headwinds, forehand approaches, and hyzer putts.

With the updated Putter Line plastic, enjoy increased durability and grip for various weather conditions. Its stable performance ensures accuracy without being too difficult to throw, making the Challenger OS a versatile choice for your disc golf needs. Give this exceptional Discraft disc a try!
Shop all: Discraft Challenger OS
Flight Numbers
Speed: 2
Glide: 3
Turn: 0
Fade: 3
Beginner Friendly?: Yes
Disc Type: Putter
Stability: Overstable
Plastic: Discraft Putter Line
Shot Types: Drives, Headwind throws, Forehand approaches, Hyzer putts
PDGA Dimensions
Height: 2.0 cm
Rim Depth: 1.5 cm
Rim Thickness: 1.0 cm
Diameter: 21.1 cm
Flexibility: 8.05 kg
Max Weight: 175.1 gr