Discraft Jawbreaker Magnet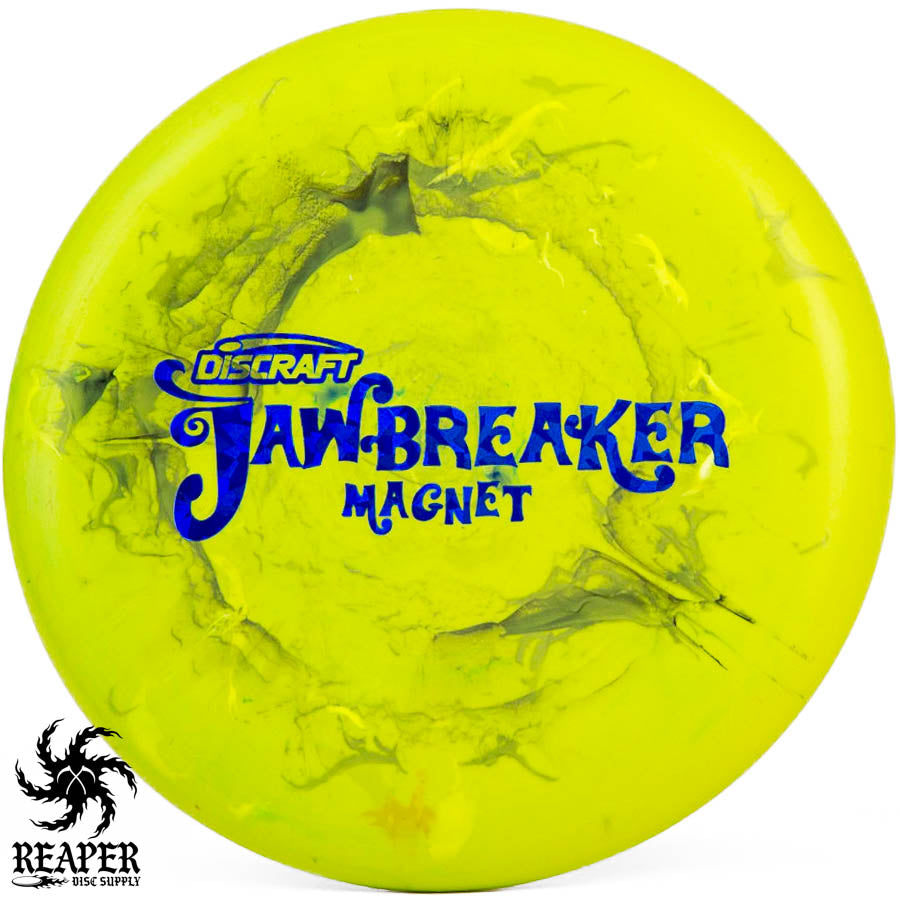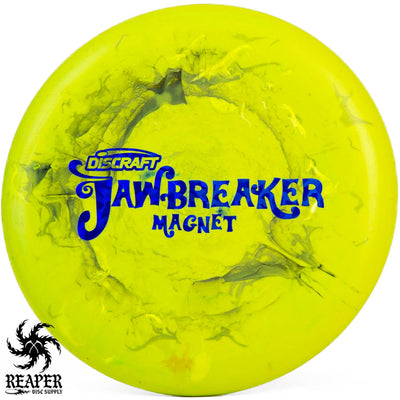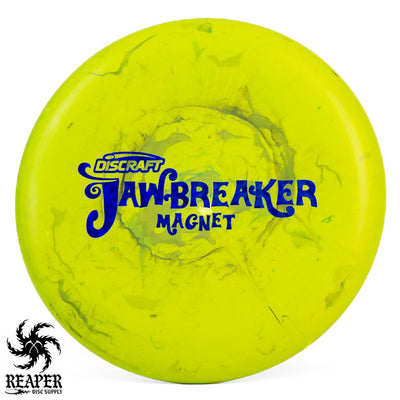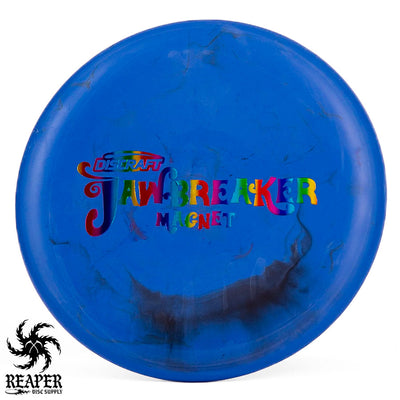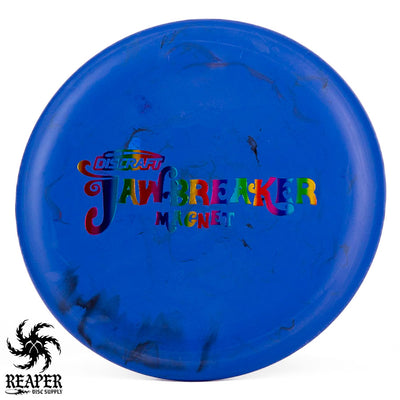 Meet the Discraft Jawbreaker Magnet, your new secret weapon for supreme putting precision. Boasting an incredible grip from Discraft's unique Jawbreaker plastic, this disc will hold any line you put it on.
The Jawbreaker Magnet has a predominantly stable flight path that leans towards understability, making it the go-to putter for straight shooters and beginners. The Magnet features a compact and comfortable profile, which makes it ideal for anyone who prefers a narrow-rimmed putter. Whether you're new to the game or a seasoned vet, the Discraft Jawbreaker Magnet is worth testing out!

More plastic options: Discraft Magnet
Flight Numbers
Speed: 2
Glide: 3
Turn: -1
Fade: 1
Beginner Friendly?: Yes
Disc Type: Putter
Stability: Stable
Plastic: Jawbreaker
Shot Types: Straight Putts, Short Approaches
PDGA Dimensions
Height: 2.0 cm
Rim Depth: 1.4 cm
Rim Thickness: 0.8 cm
Diameter: 21.2 cm
Flexibility: 8.85 kg
Max Weight: 176.0 gr