Discraft ESP Undertaker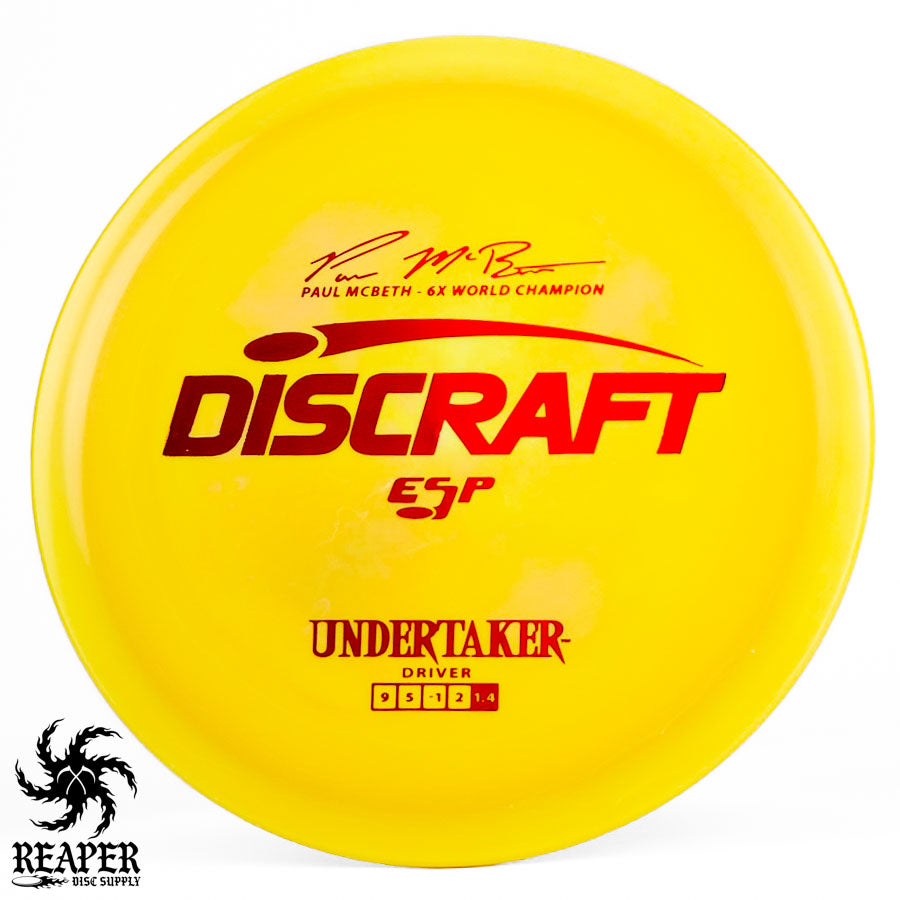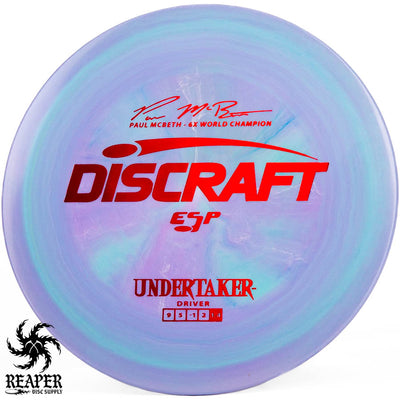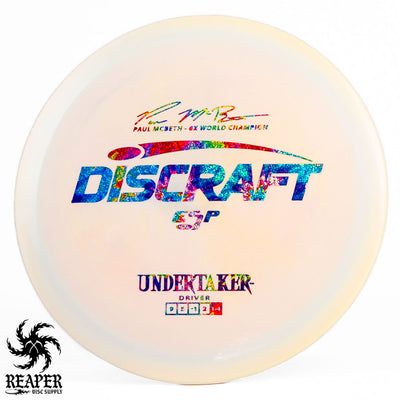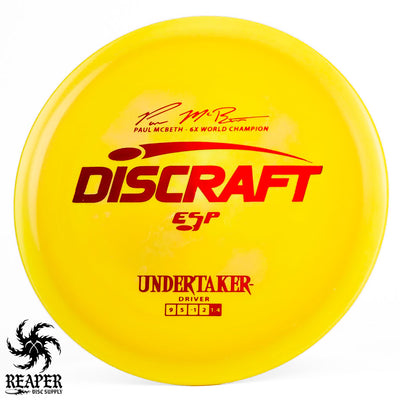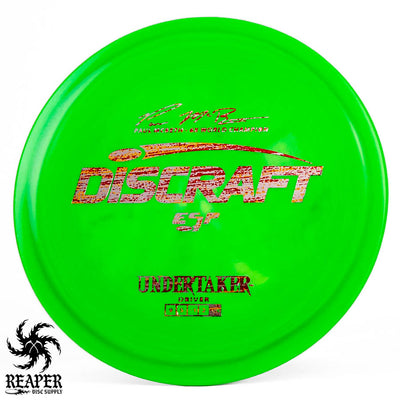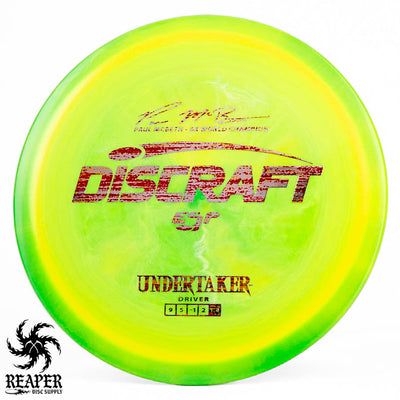 Discraft's ESP Undertaker comes in premium swirly plastic with a variety of unique stamps to choose from. ESP plastic is Discraft's premium plastic (similar to Star), and tends to be slightly less stable than their Z Line plastic. Pick up an ESP Undertaker today!
The Discraft Undertaker is a stable to overstable fairway driver that will fly straight for long distances with a forward, predictable fade at the end. The Undertaker is a great disc for backhand and forehand shots, and the fade is easy to control with your release angle.
Beginners will find this disc to be an excellent first driver since it doesn't demand the arm speed that a distance driver would, and the stability of the disc will teach them how to throw straighter lines. A great disc for any skill level!
You may also like: MVP Neutron Tesla
Discraft Undertaker Flight Numbers:
Speed: 9
Glide: 5
Turn: -1
Fade: 2
Stability: Stable/overstable
Commonly Used For: Fairway drives, long straight shots