Discraft Chris Dickerson ESP Buzzz (Reaper Edition)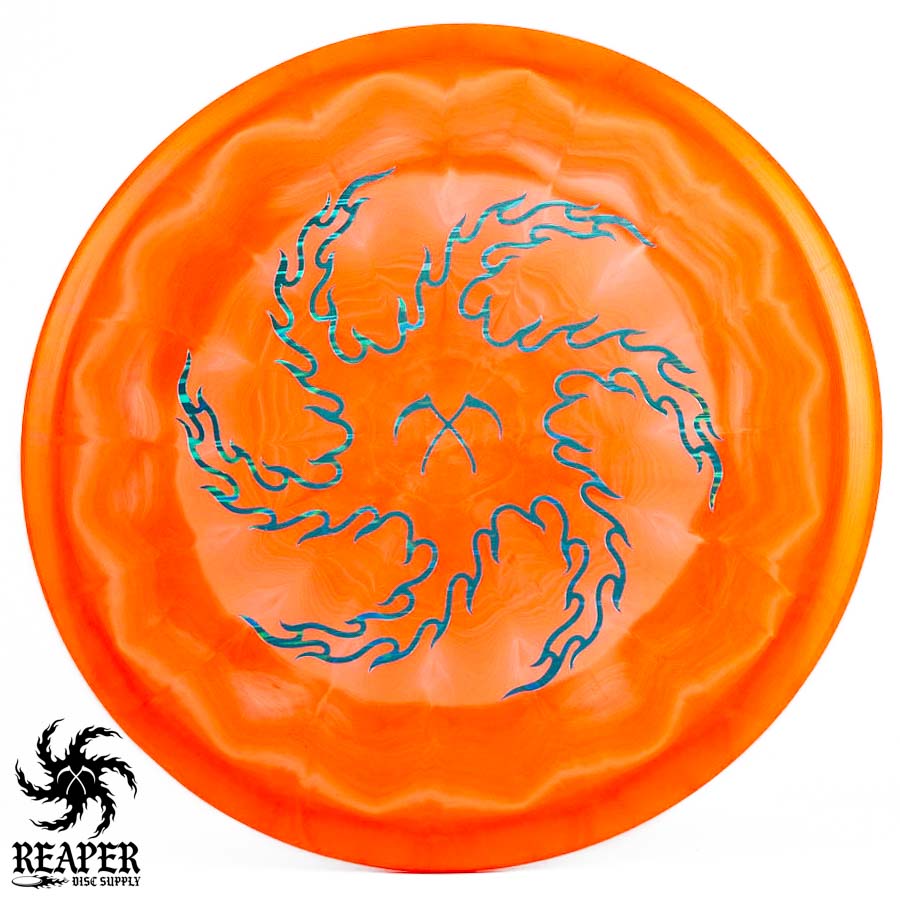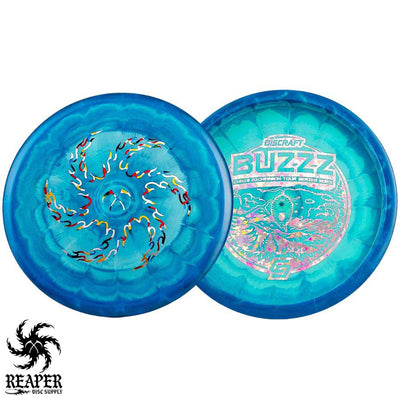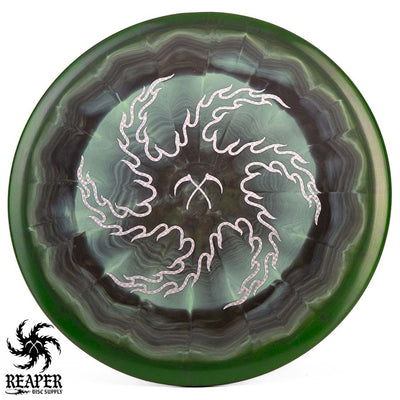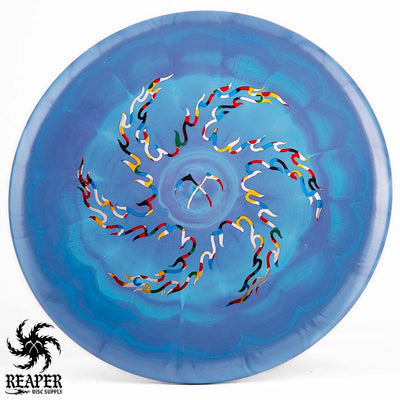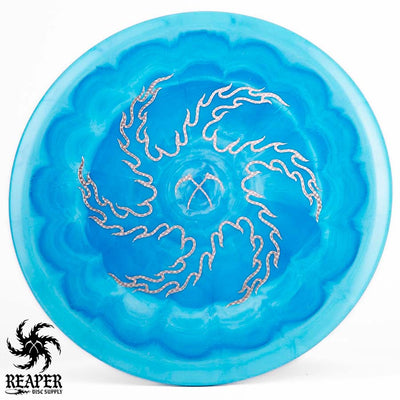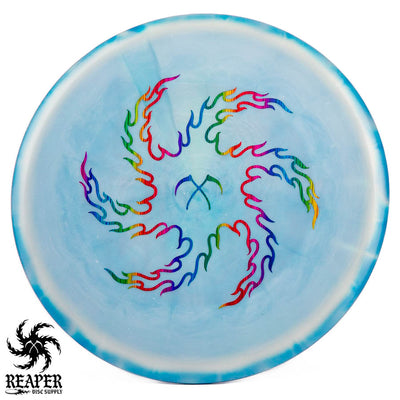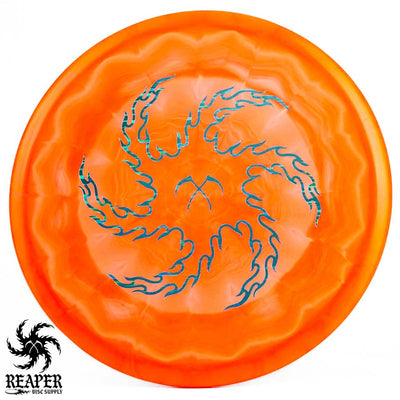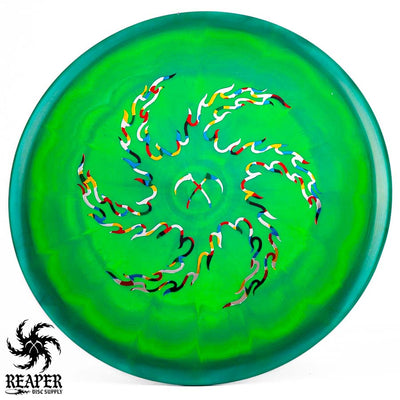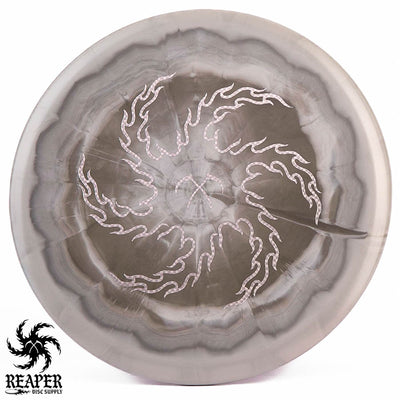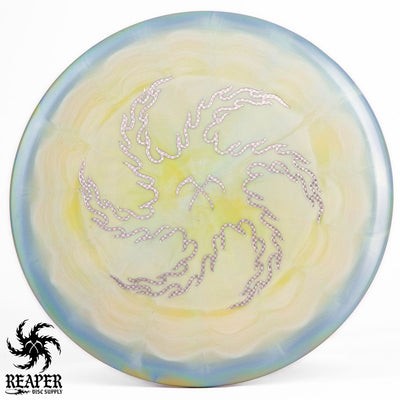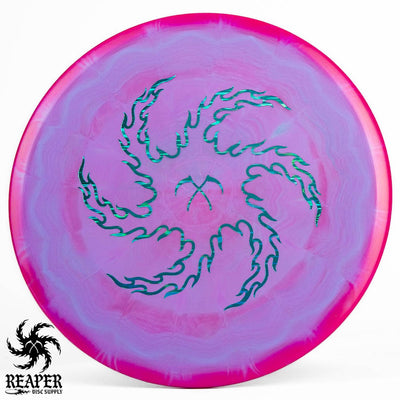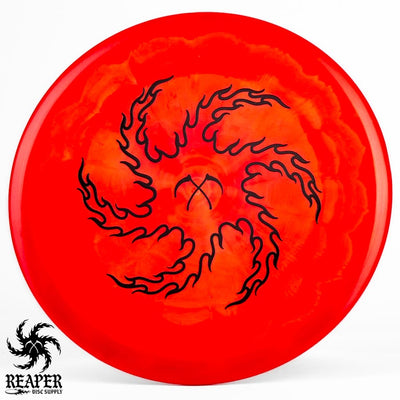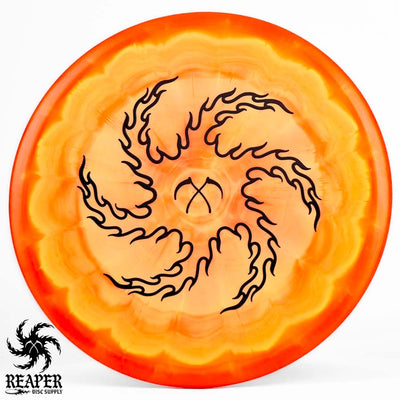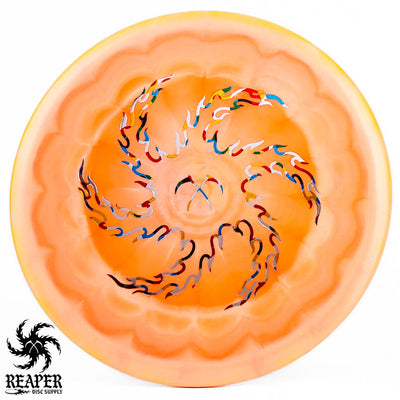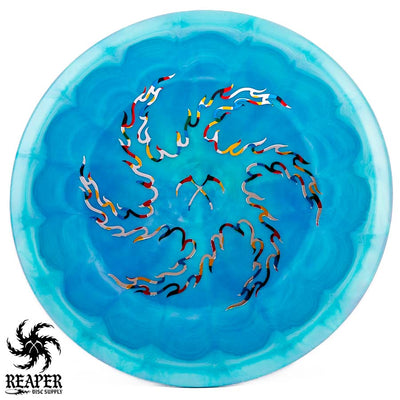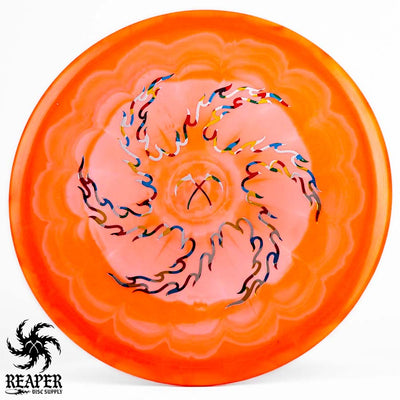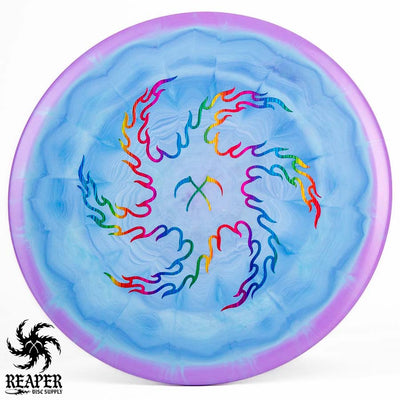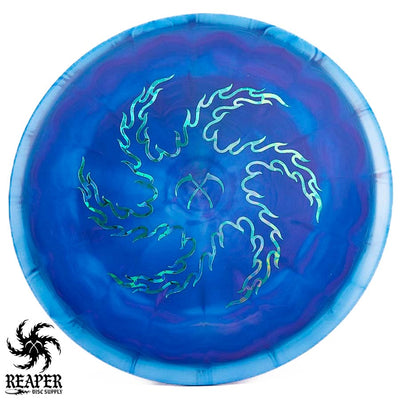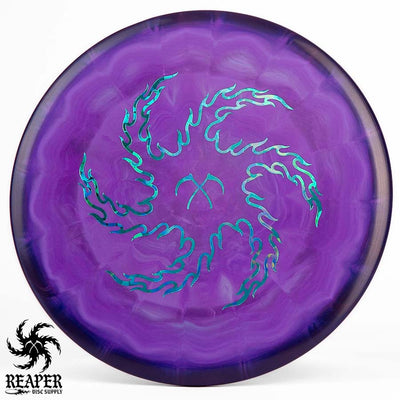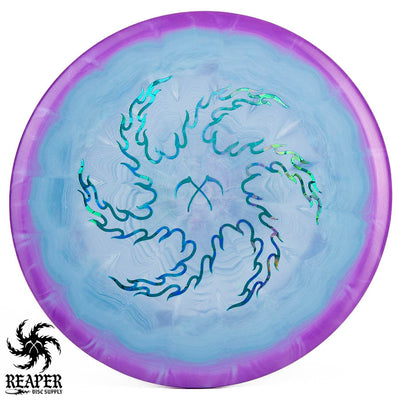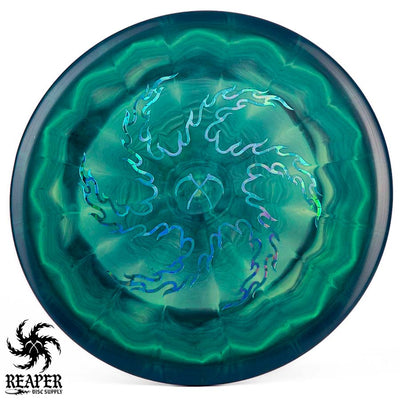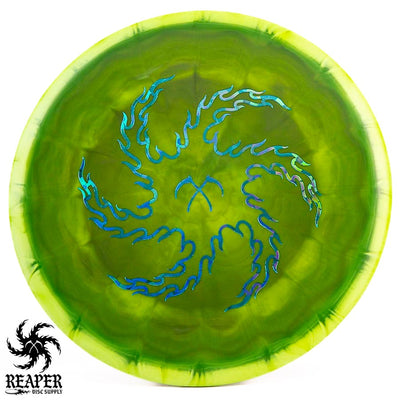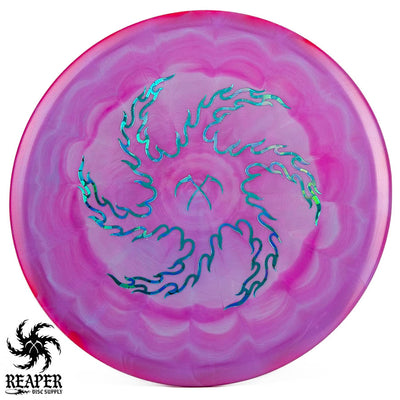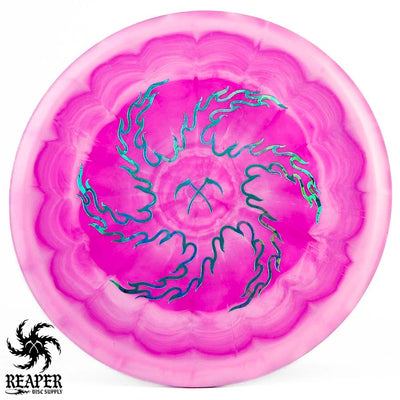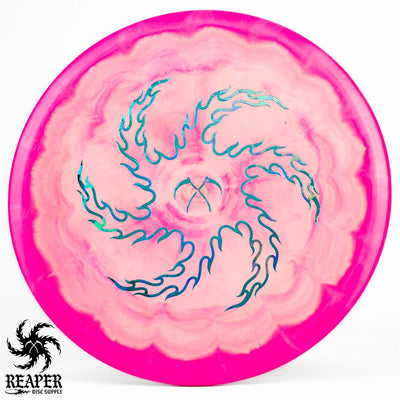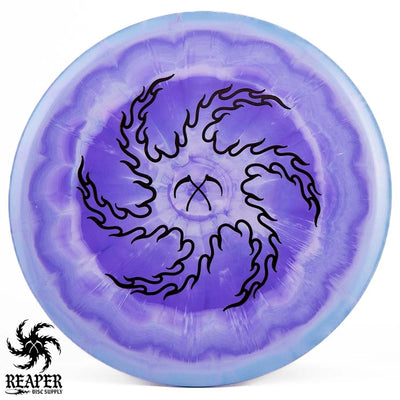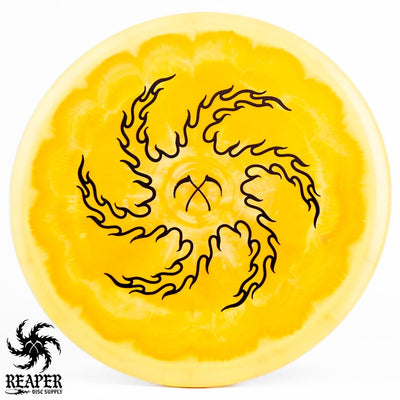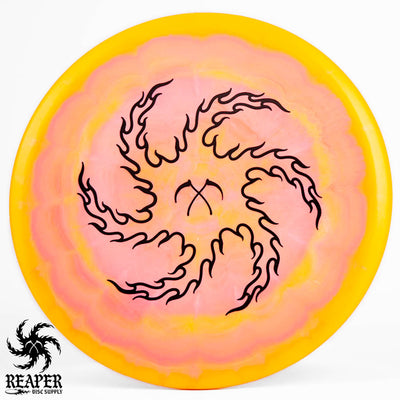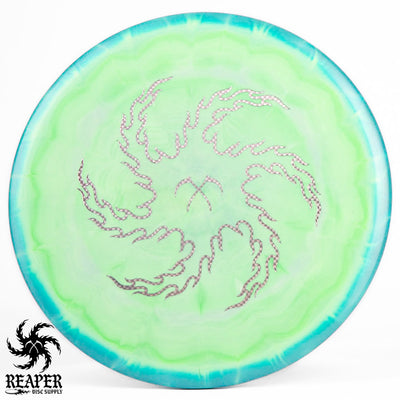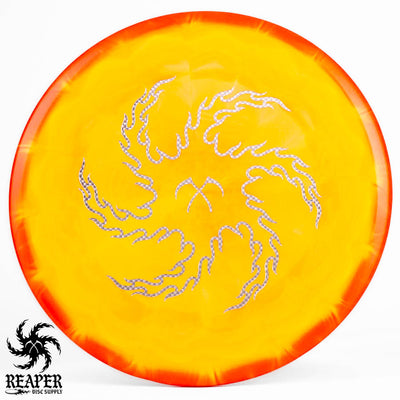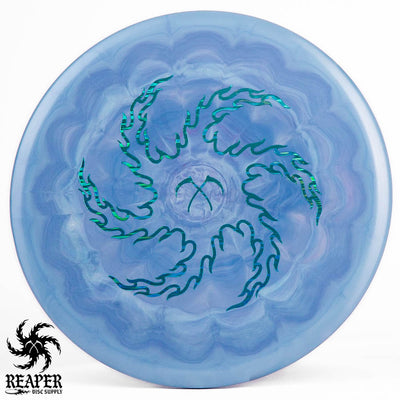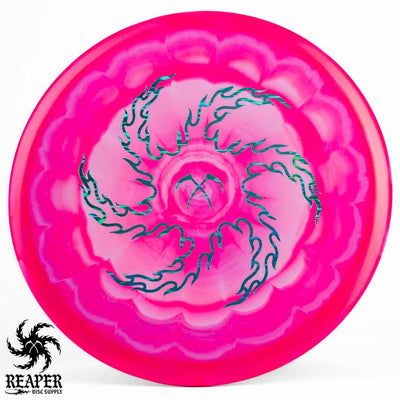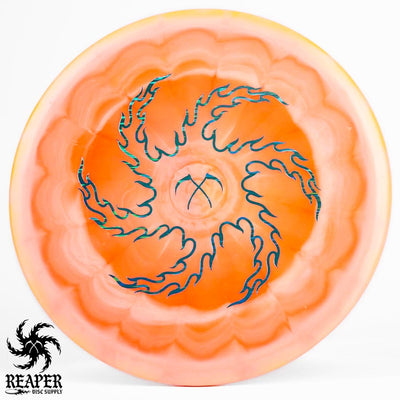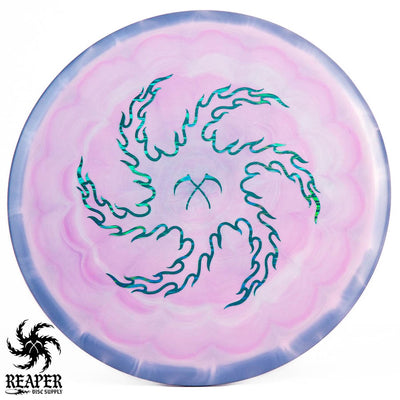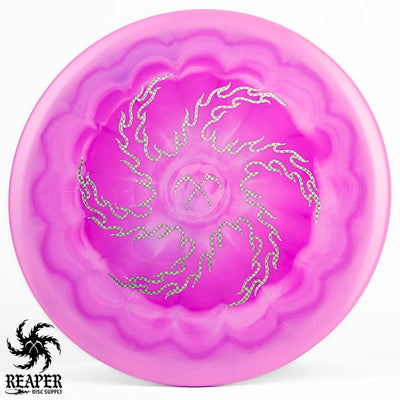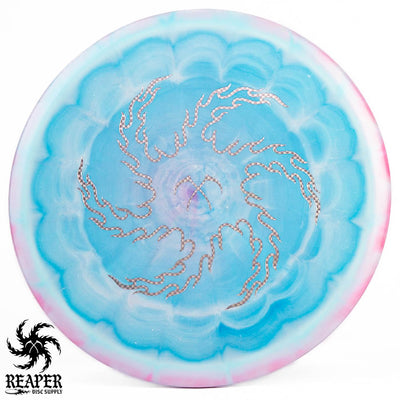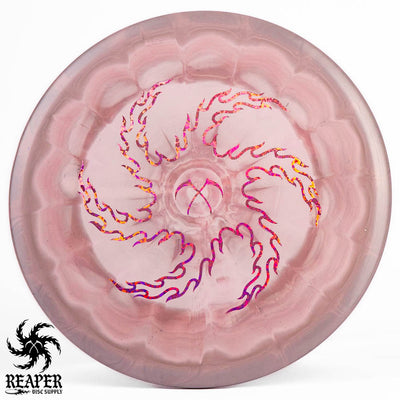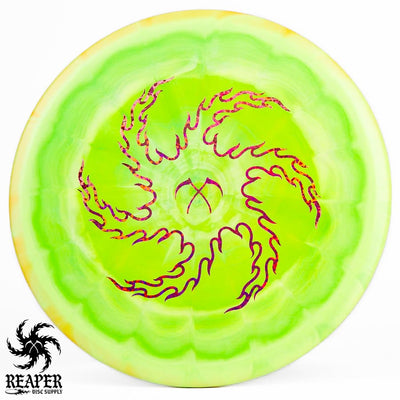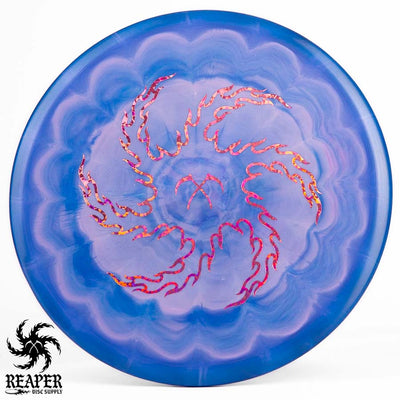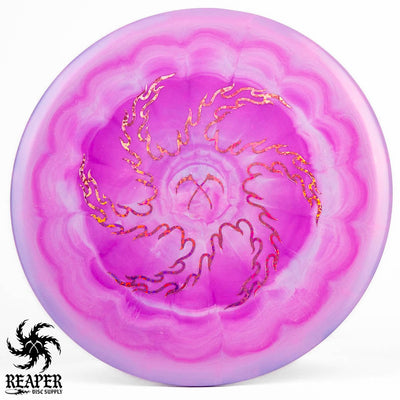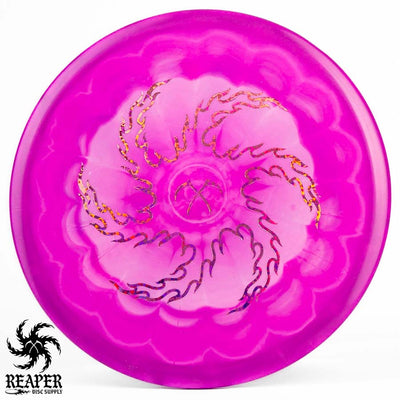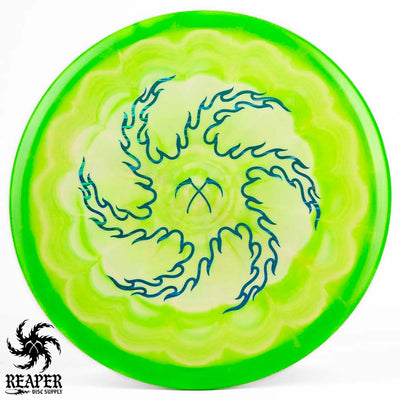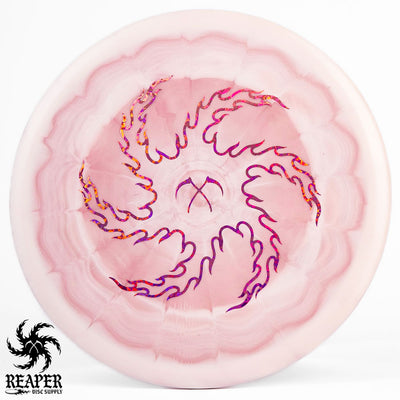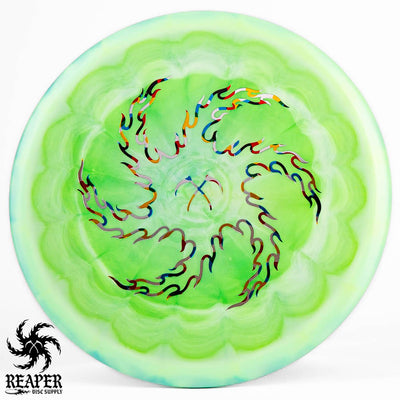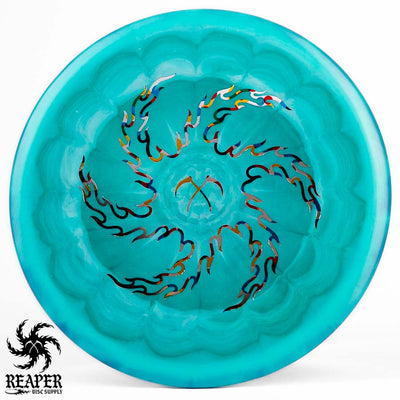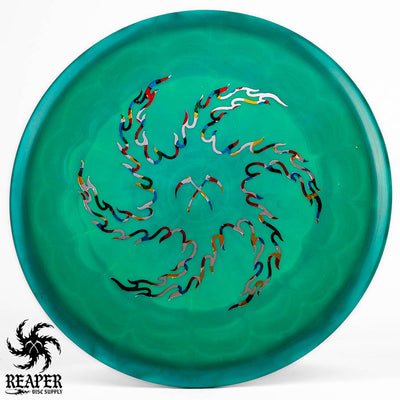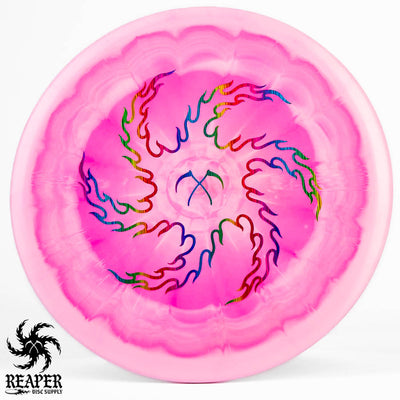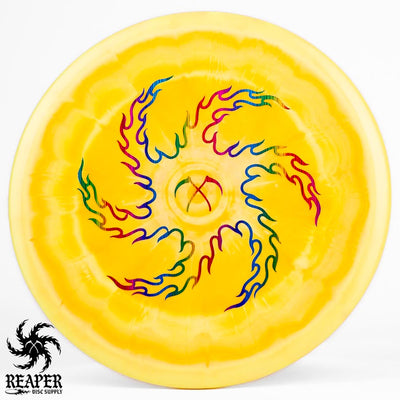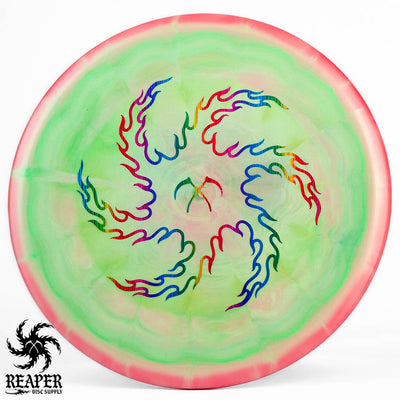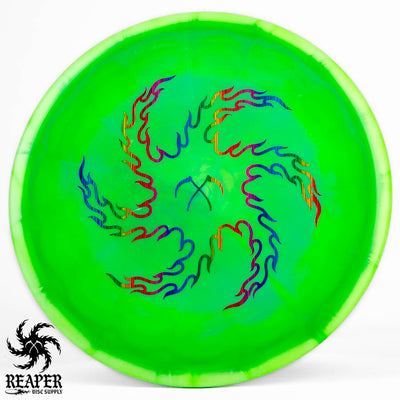 Discover a mix of badassery and performance with the Discraft Chris Dickerson ESP Buzzz - Reaper Edition. Stamped with a Chris Dickerson Tour Series stamp on the bottom and our Reaper Edition 'flaming vortex' stamp on top, this disc stands out on every course. Crafted from Discraft's durable ESP plastic, the Buzzz is celebrated for its reliable flight, delivering both consistency and stability. Whether your aim is a powerful shot or a light level throw,
the Buzzz
adjusts brilliantly to your demands. This isn't just a disk, but a pathway to a stronger game. The Chris Dickerson ESP Buzzz - definitely a must-have addition to your golf disc collection!
Flight Numbers
Speed: 5.0
Glide: 4.0
Turn: -1.0
Fade: 1.0
Beginner Friendly?: Yes, it's suitable for all skill levels due to its dependable flight patterns.
Disc Type: It's a midrange disc, known for its adaptability.
Stability: The Buzzz provides stable flight characteristics, excellent for versatile shot execution.
Plastic: Made of Discraft ESP, it guarantees unbeaten grip and robust endurance.
Shot Types: It caters to both powerful lines and lighter, straighter throws with ease.
PDGA Dimensions
Height: 1.9 cm
Rim Depth: 1.3 cm
Rim Thickness: 1.2 cm
Diameter: 21.7 cm
Flexibility: 6.24 kg
Max Weight: 180.1 gr