Discraft Captain's Raptor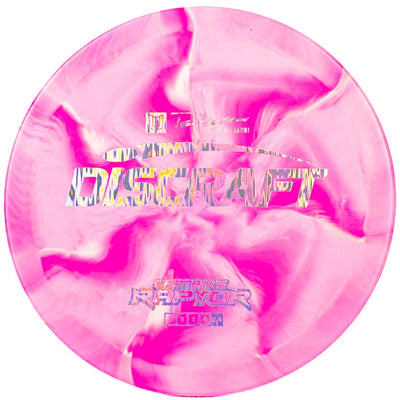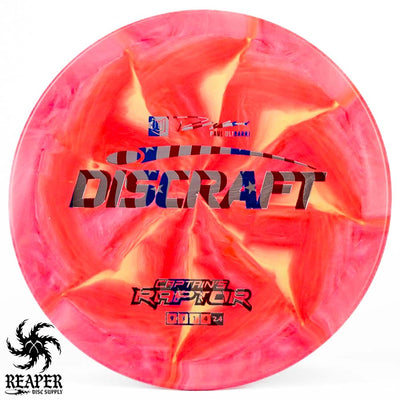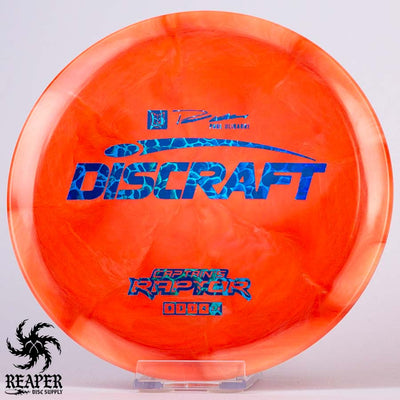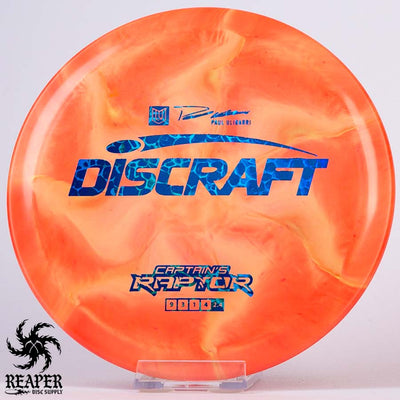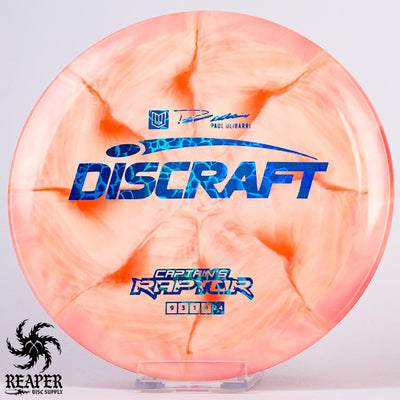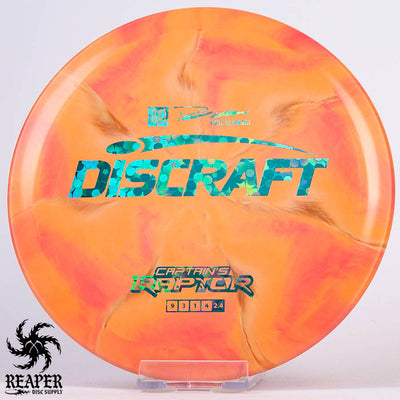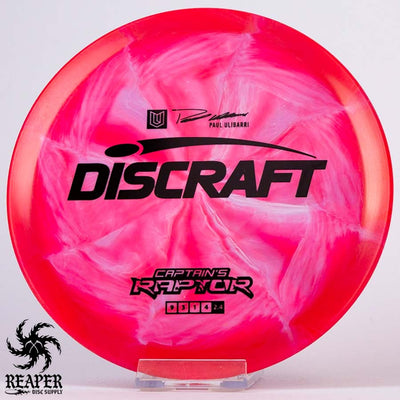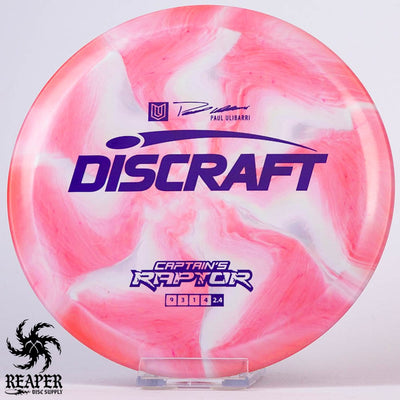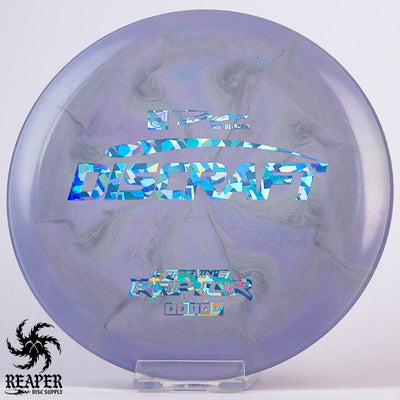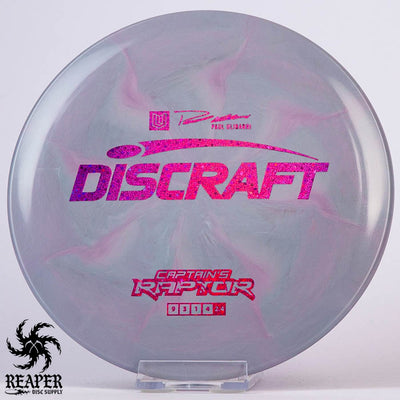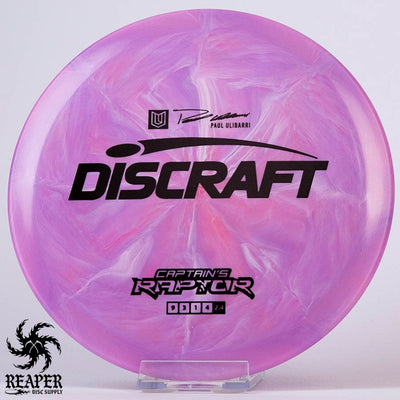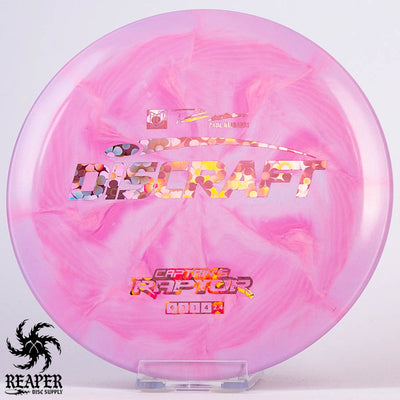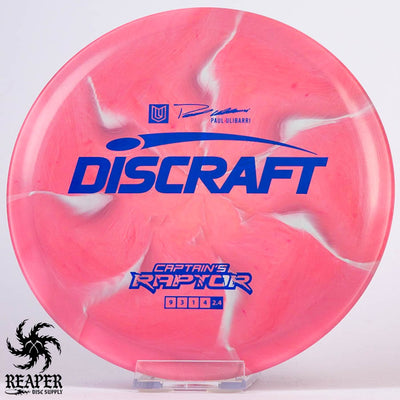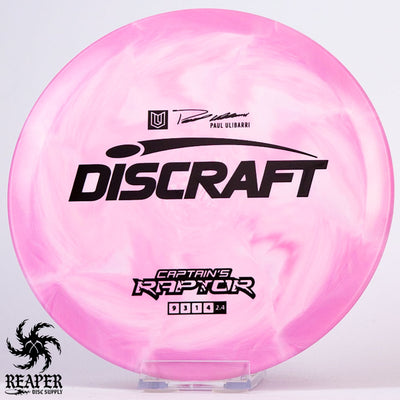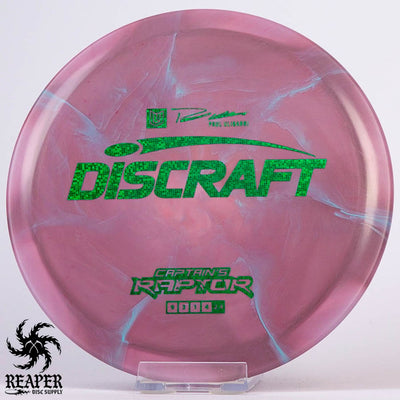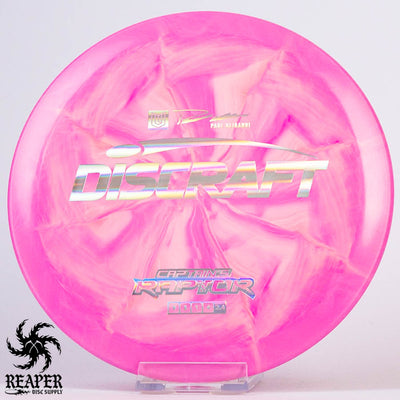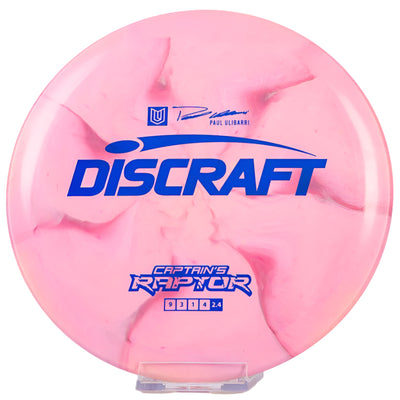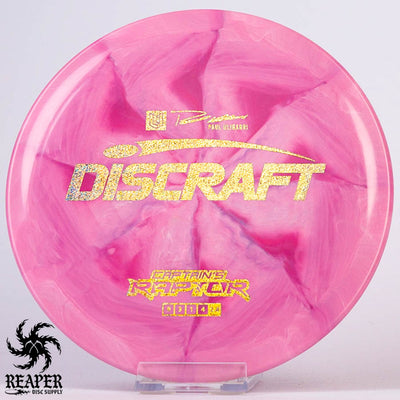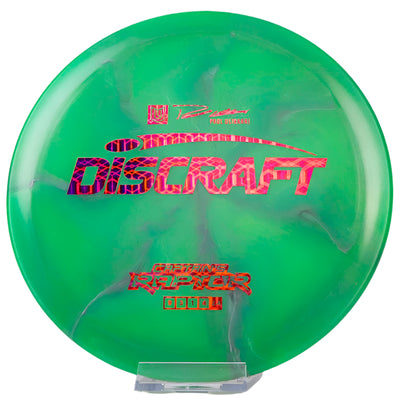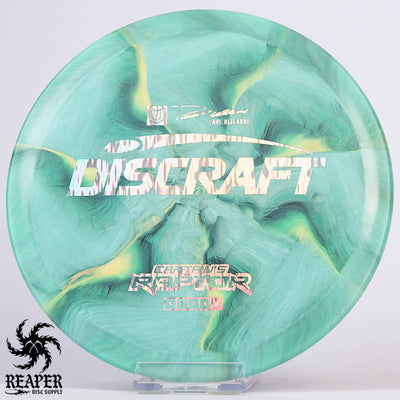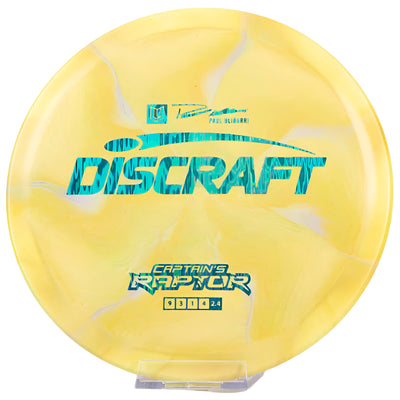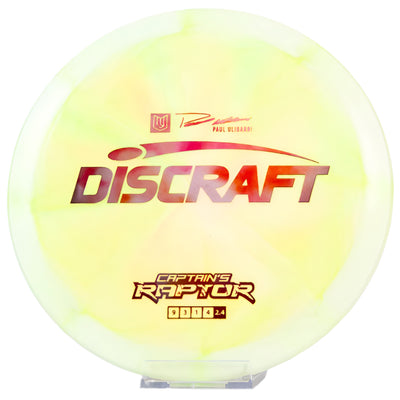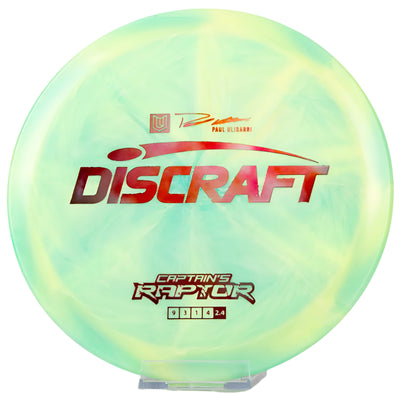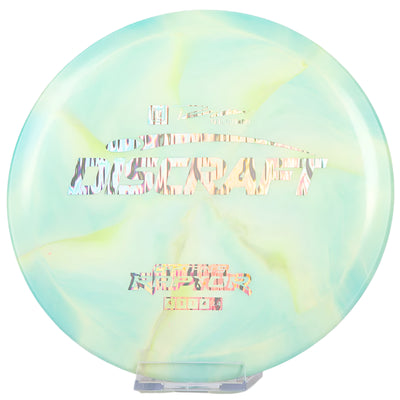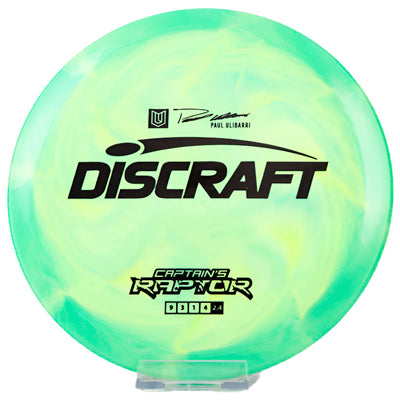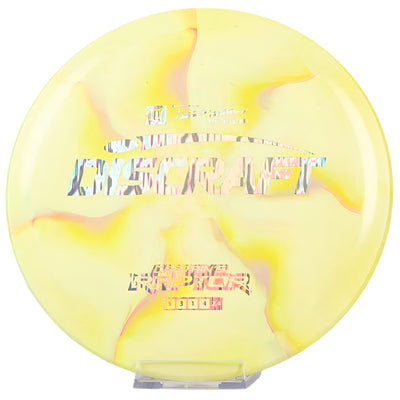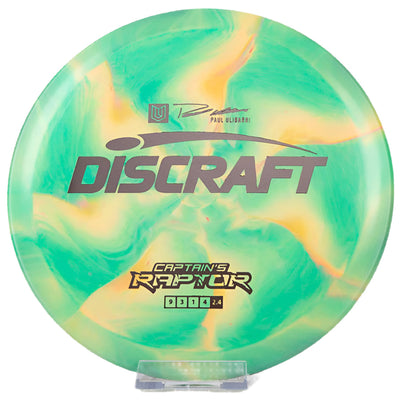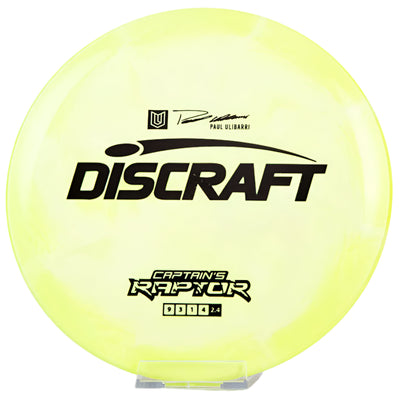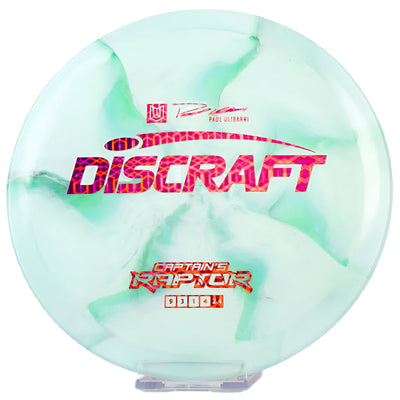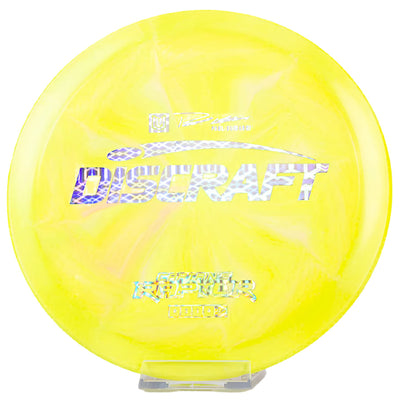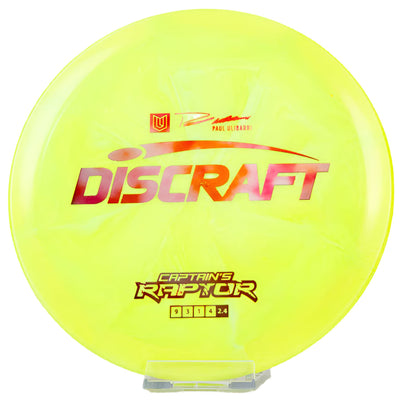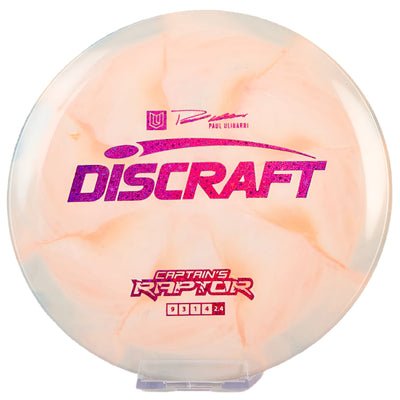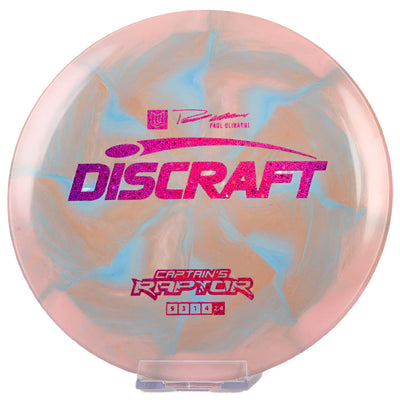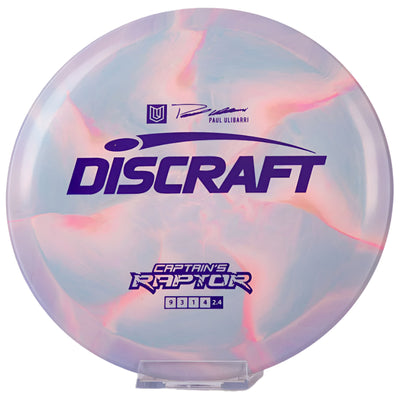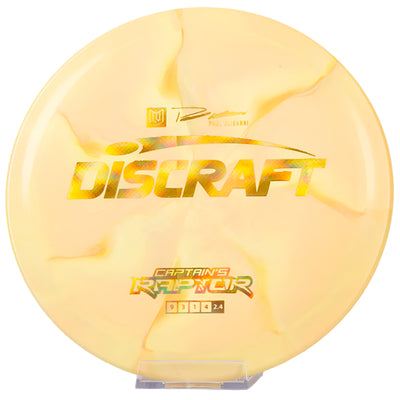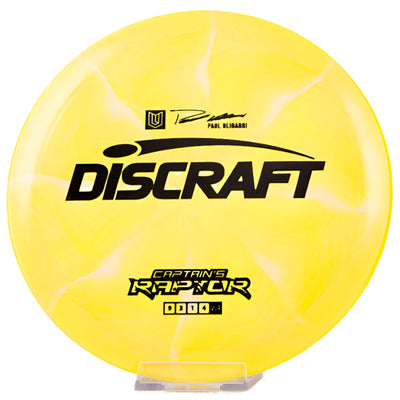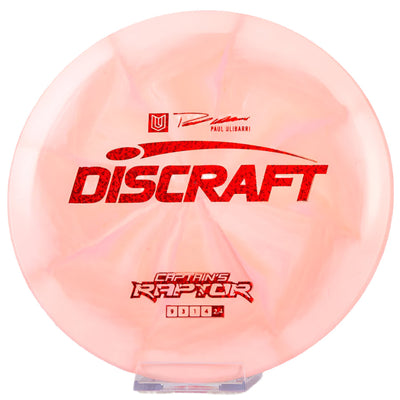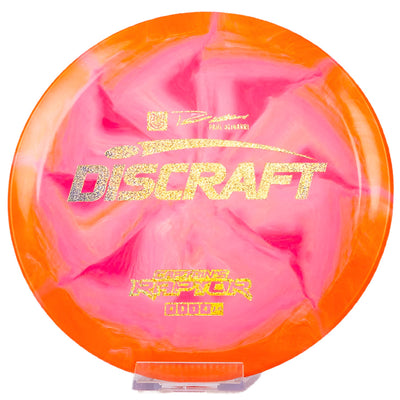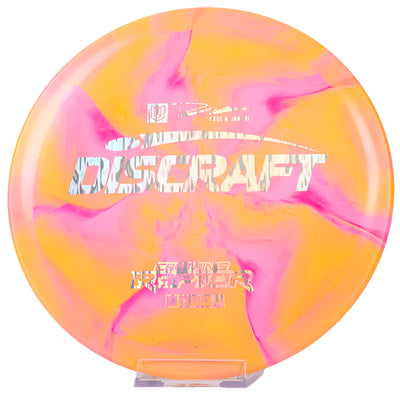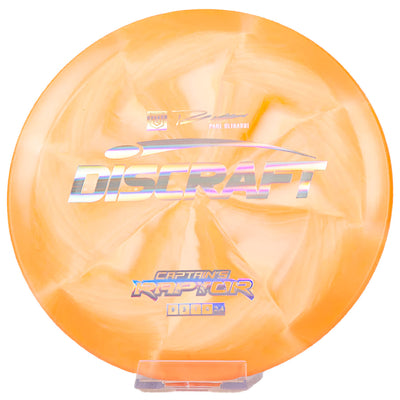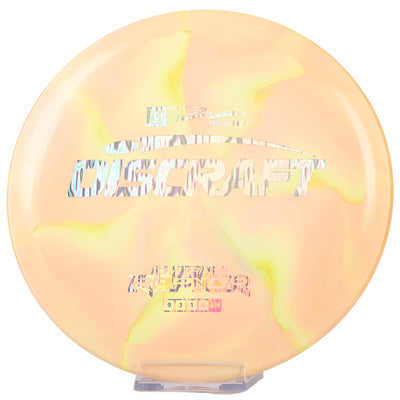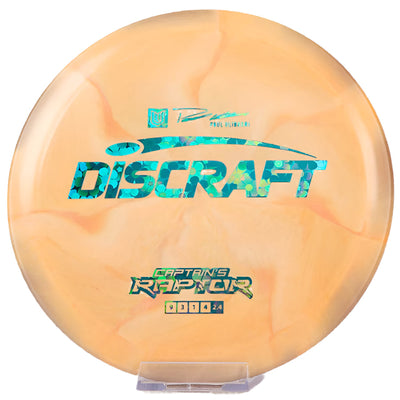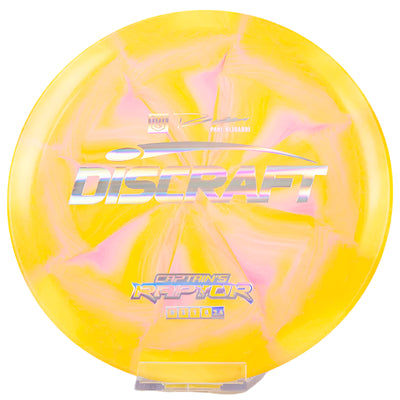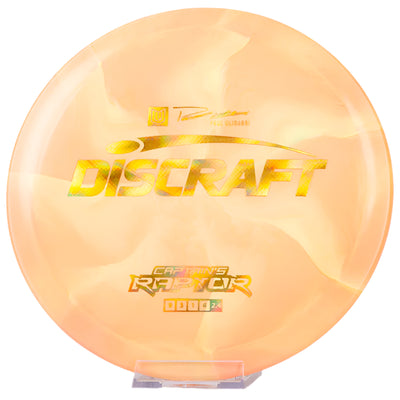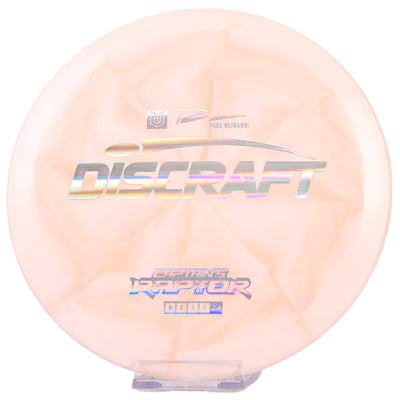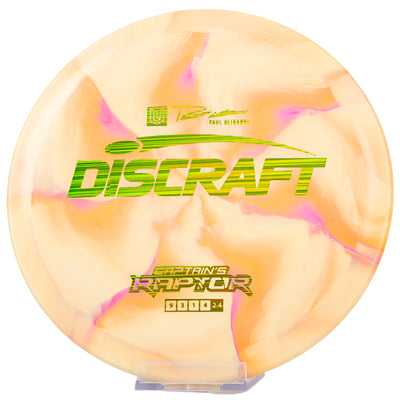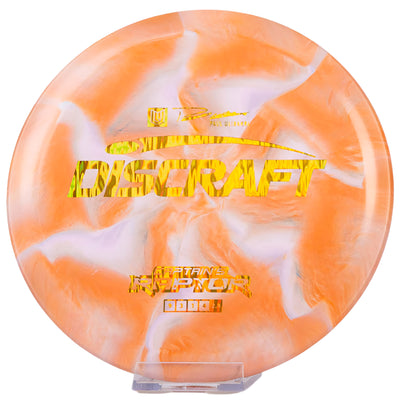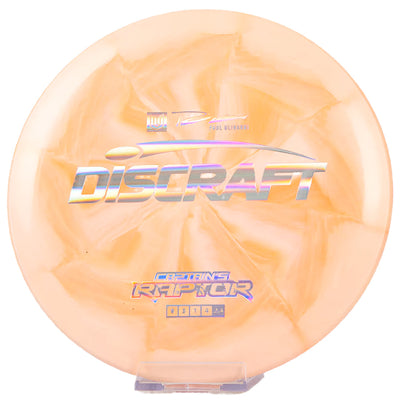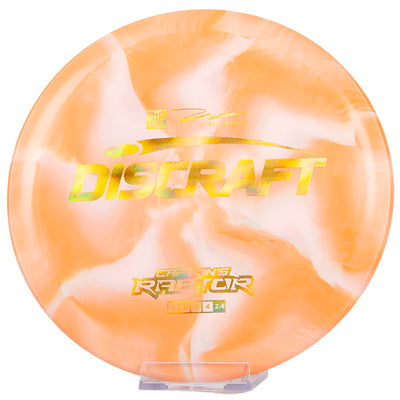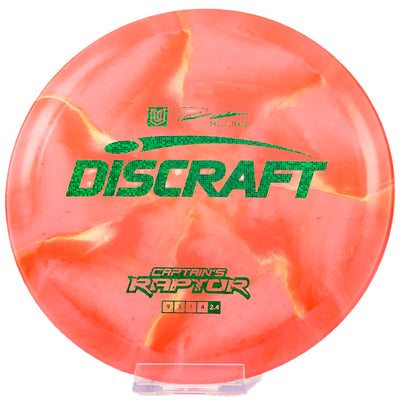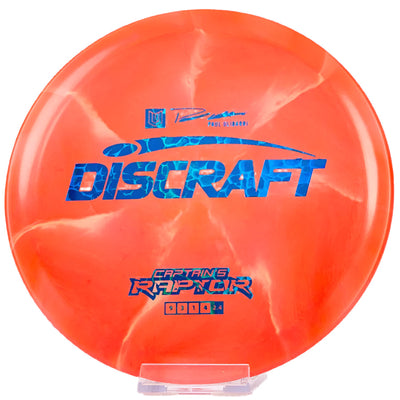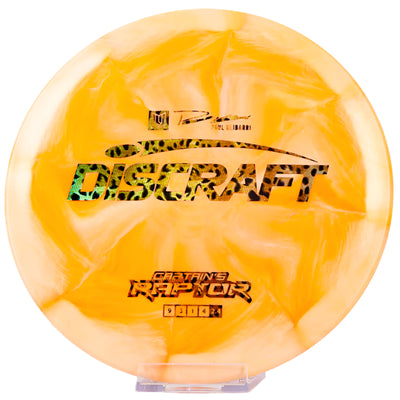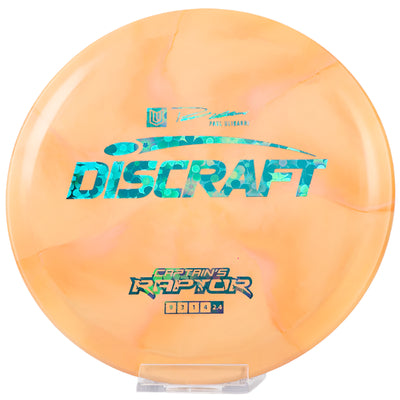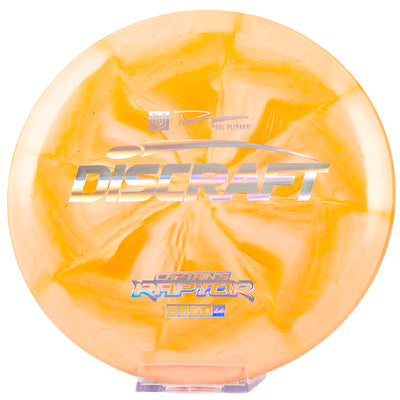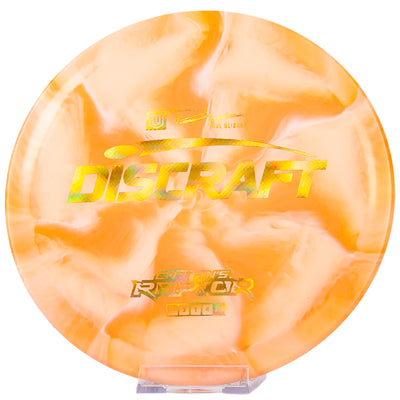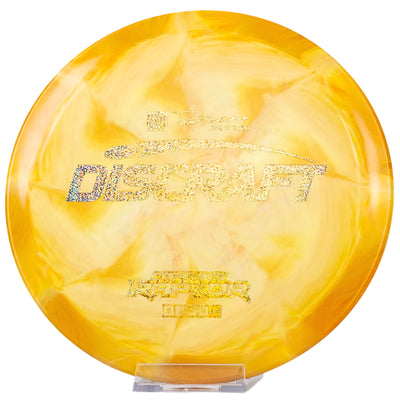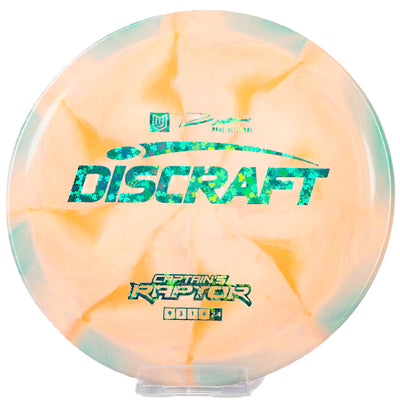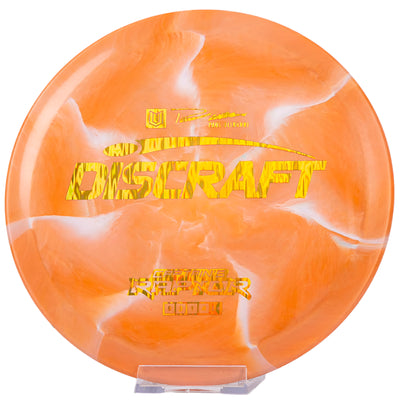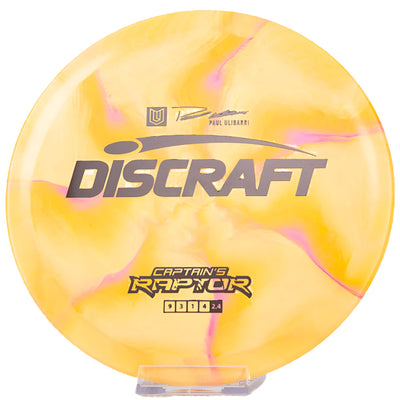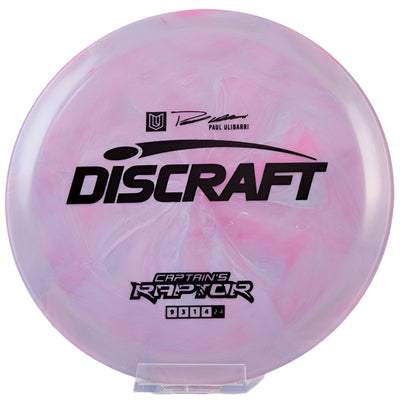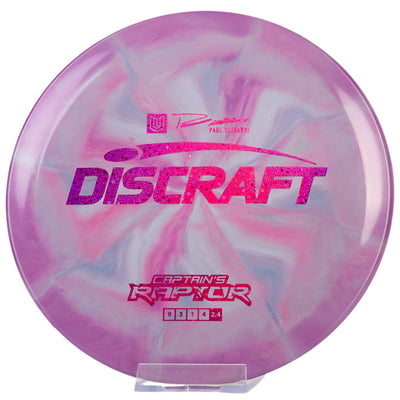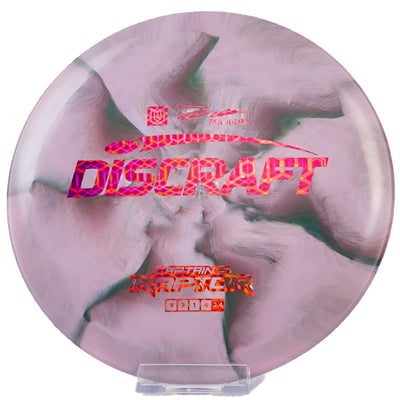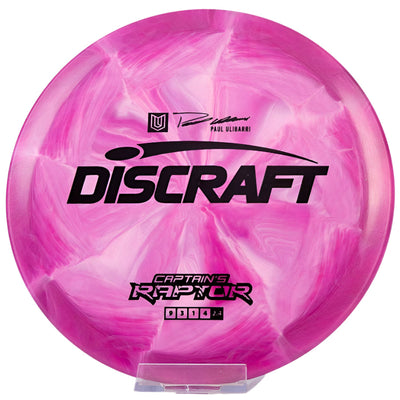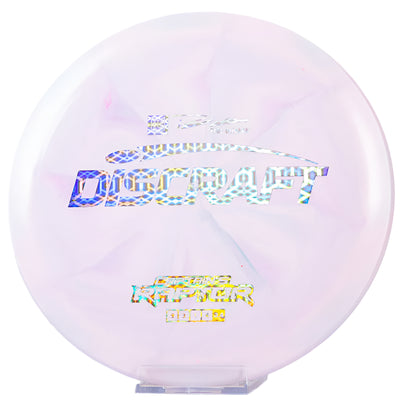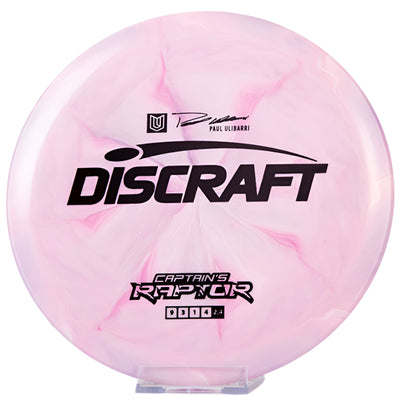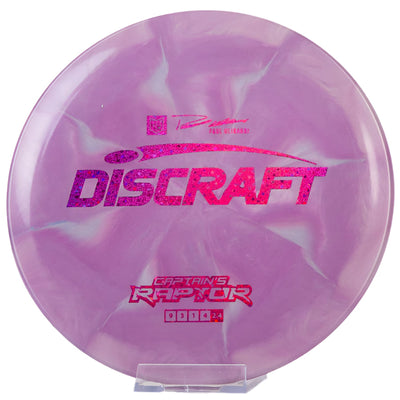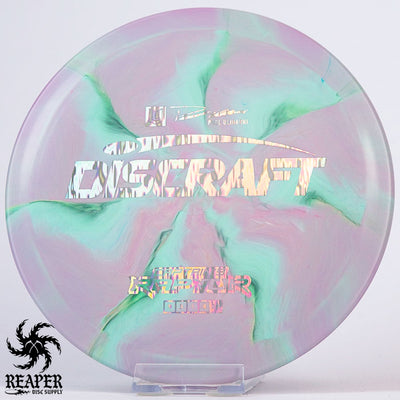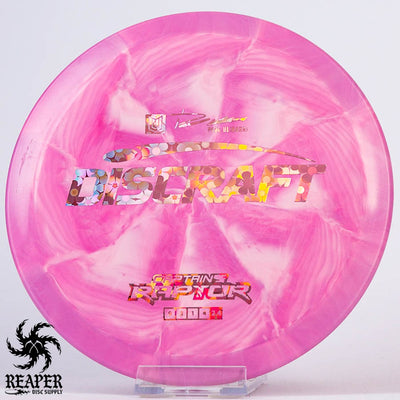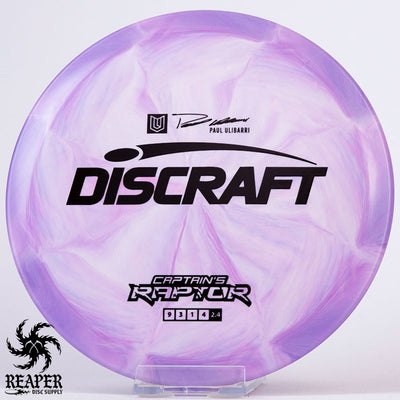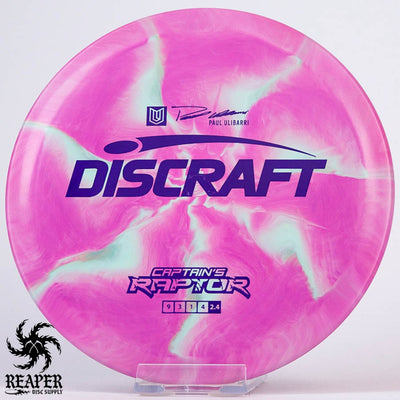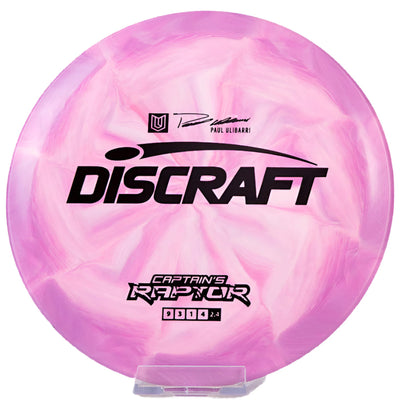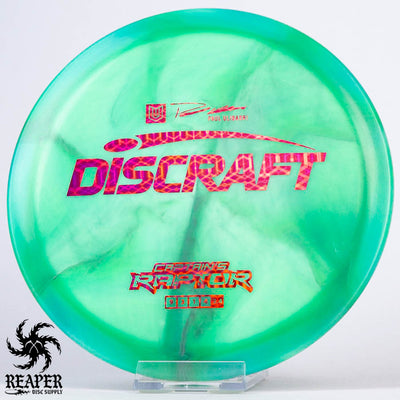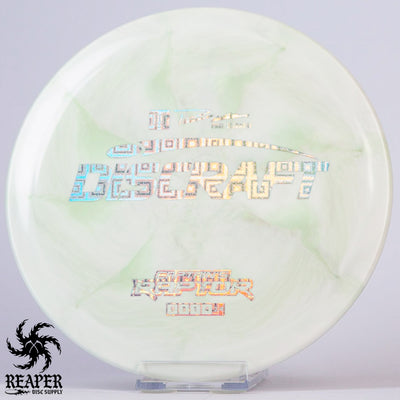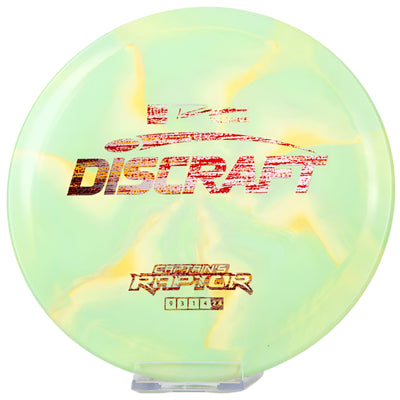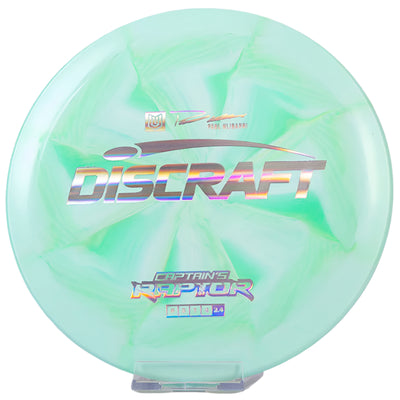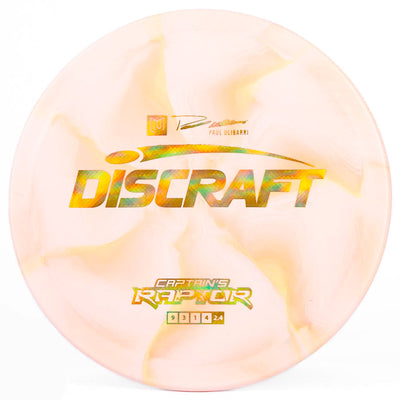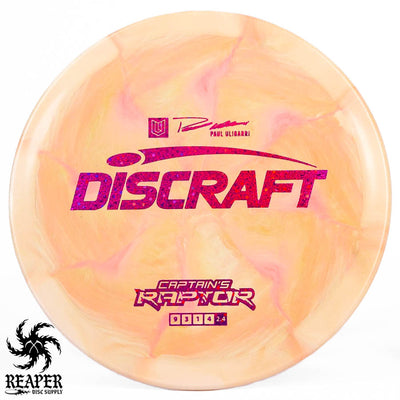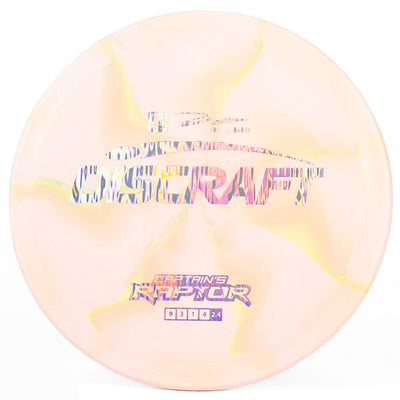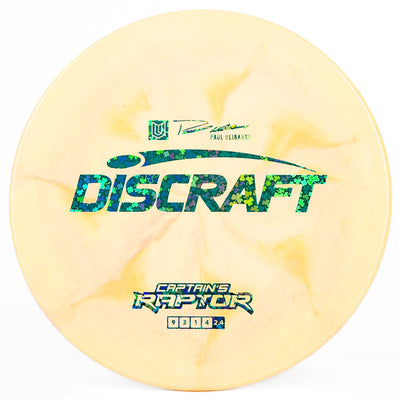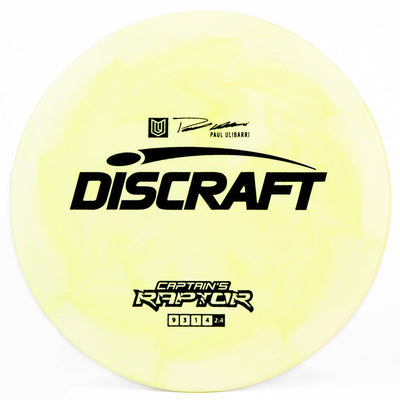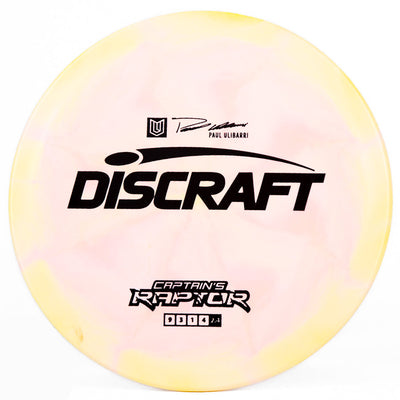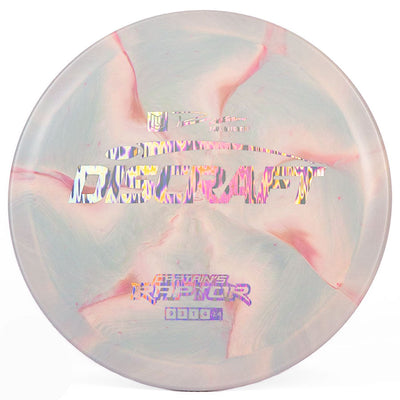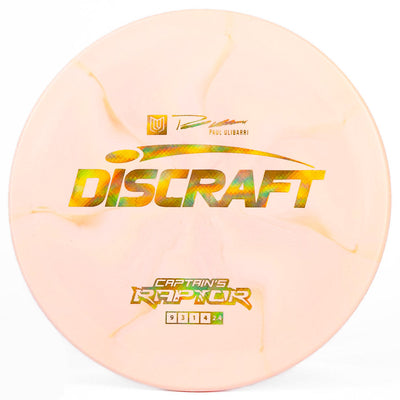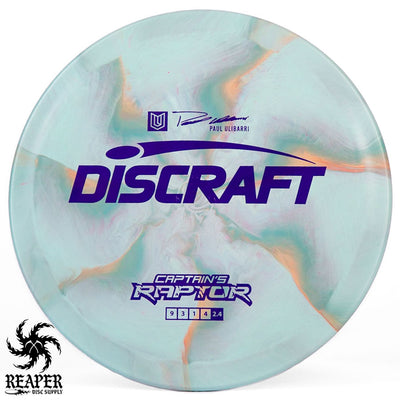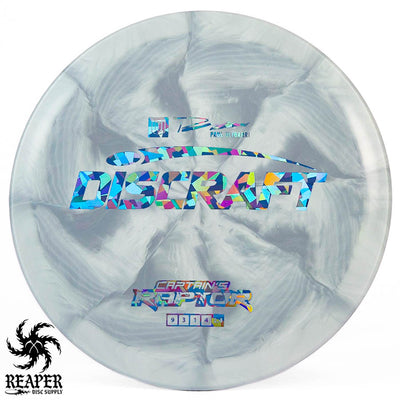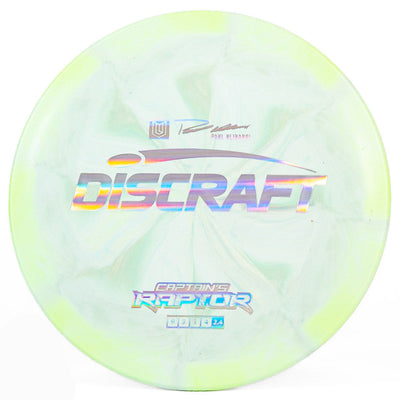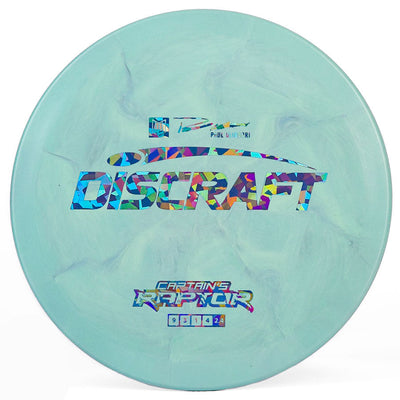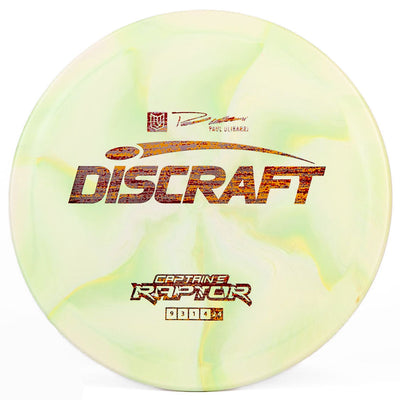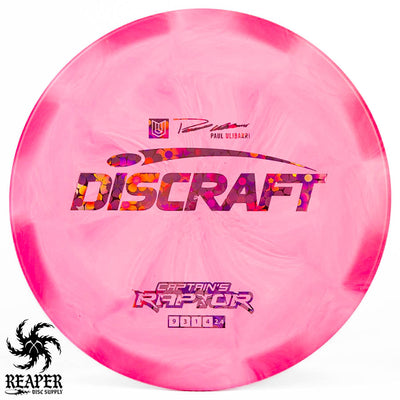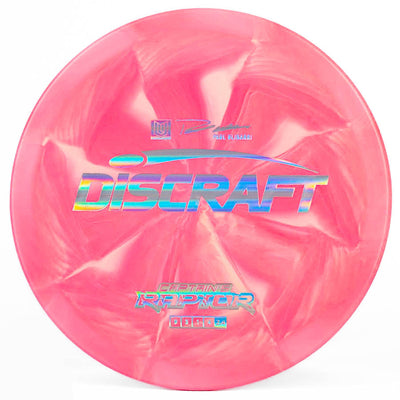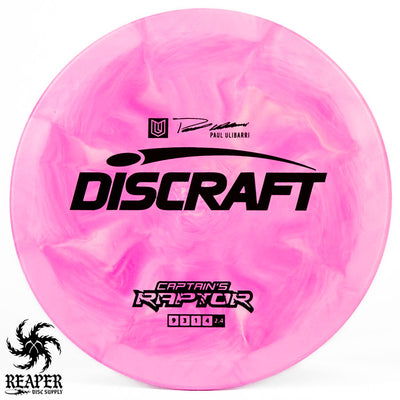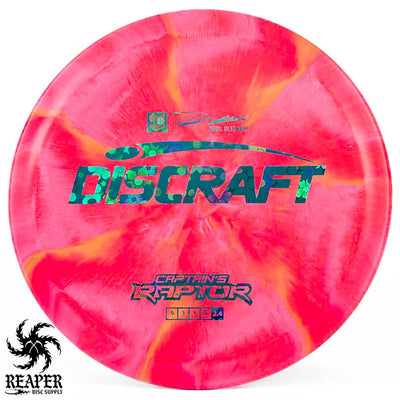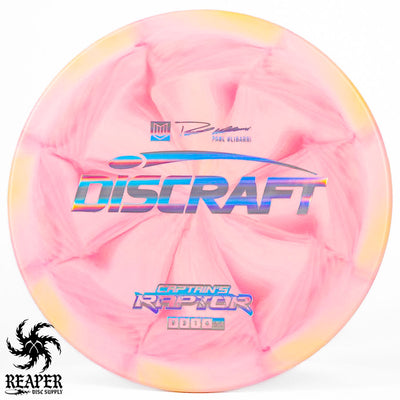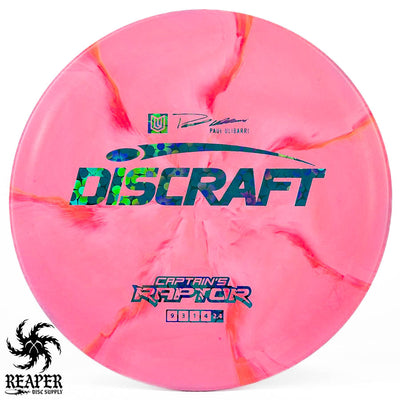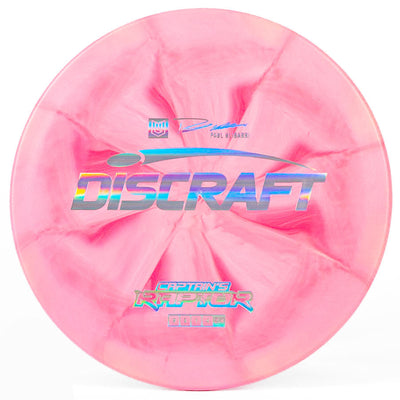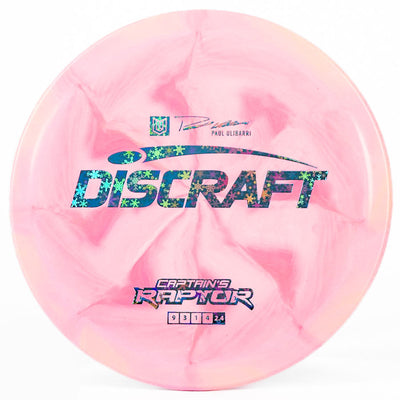 The Discraft Captain's Raptor is Paul Ulibarri's signature driver, is made with premium swirly ESP plastic, and is extremely overstable. 
The Captain's Raptor is like the big brother to the traditional Raptor. It has a positive turn rating of 1 and will cut through the wind like a champ. This driver requires significant arm speed to throw and is definitely not for beginners. Unless you like to live life in the fast lane. But no, really, don't buy this if you are a beginner.
The ESP Captains Raptor is excellent for forced turnover flex lines but doesn't turn at all when thrown straight. When thrown on hyzer, this overstable beast dives to the ground insanely fast, which is great for utility shots around objects. This control driver also has very low glide, which makes it have less of a dramatic skip/flare than other similar discs. It bounces up off the ground instead of skipping and sliding sideways.
When you need a disc to get to the ground fast or are throwing in the fierce wind, Paul Ulibarri's Captain's Raptor is just what you need!
You may also like: ESP Raptor, Big Z Raptor.
Captain's Raptor Flight Numbers
Speed

: 9

Glide

: 3

Turn

: 1

Fade

: 4
Commonly used for: Distance Driver
Stability: Overstable
Experience: Intermediate to Advanced
Rim: Beadless
Dimensions & Specs
Height

: 1.9 cm

Rim Depth

: 1.1 cm

Rim Thickness

: 1.9 cm

Diameter

: 21.3 cm

Flexibility

: 12.13 kg

Max Weight:

 176.8 gr