Clash Discs Steady Vanilla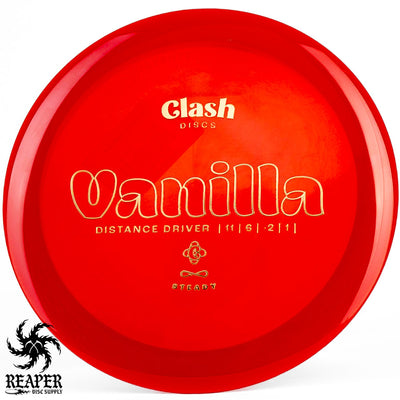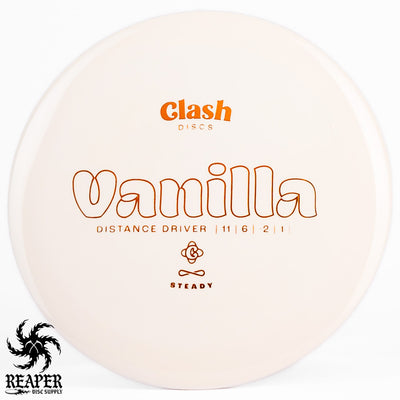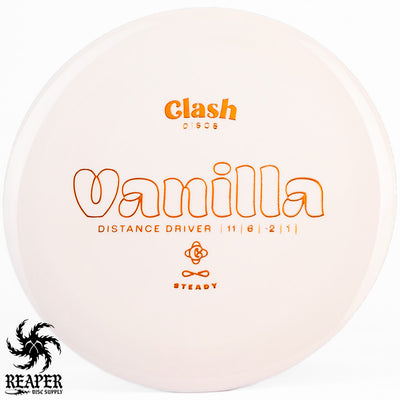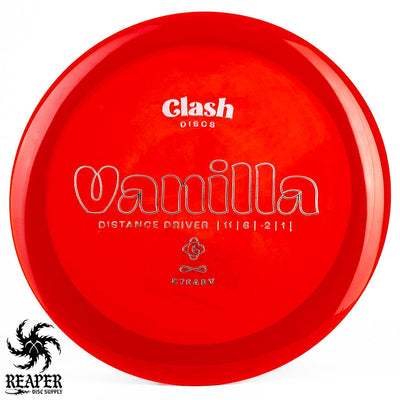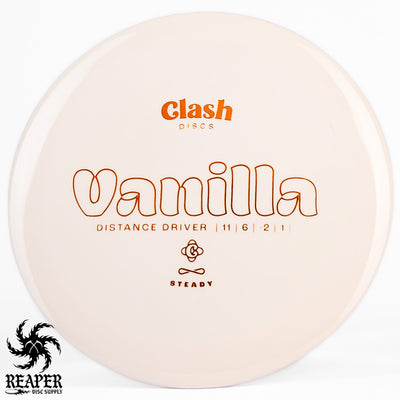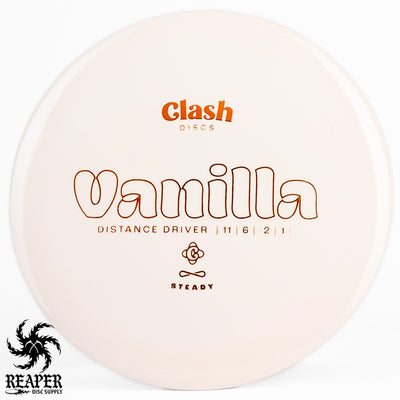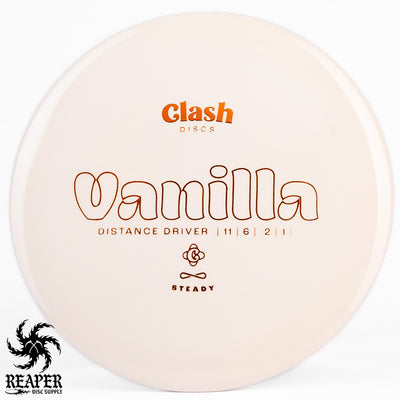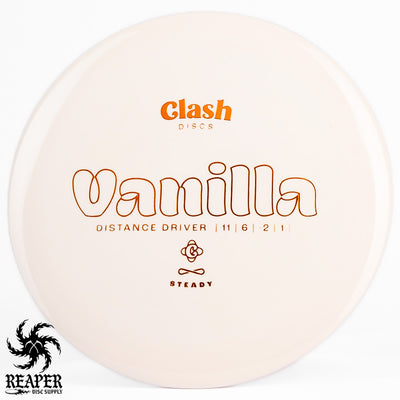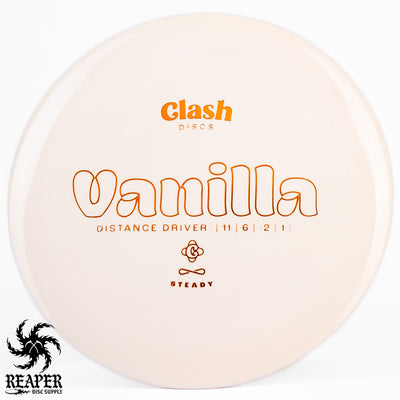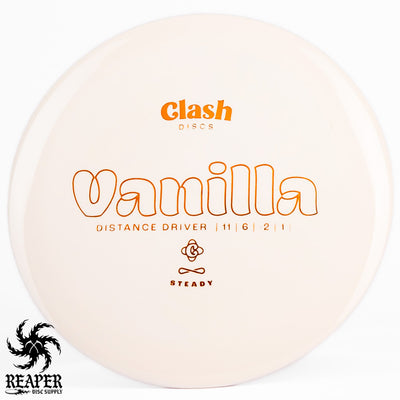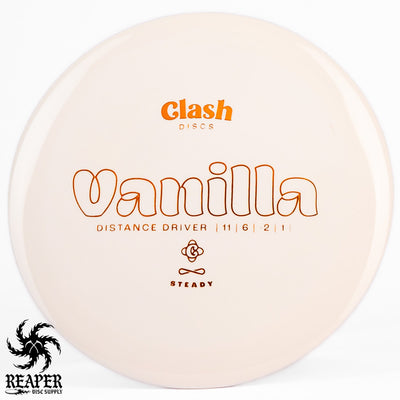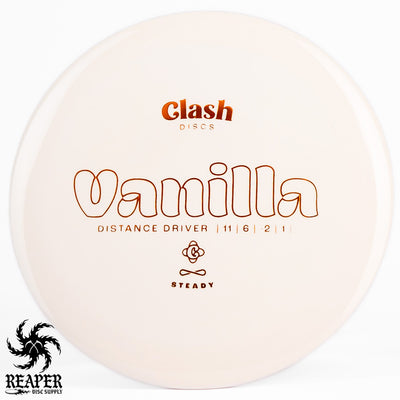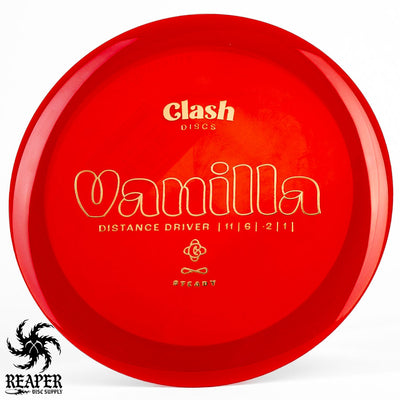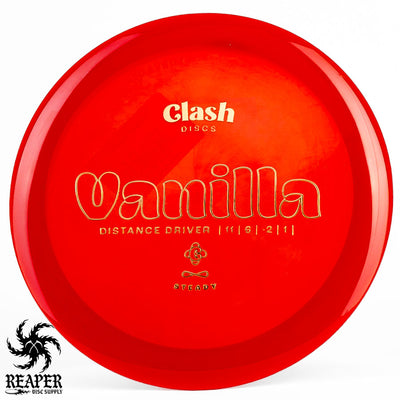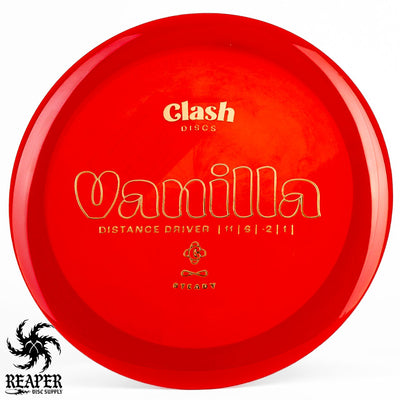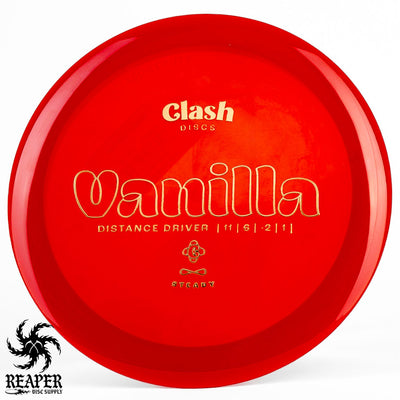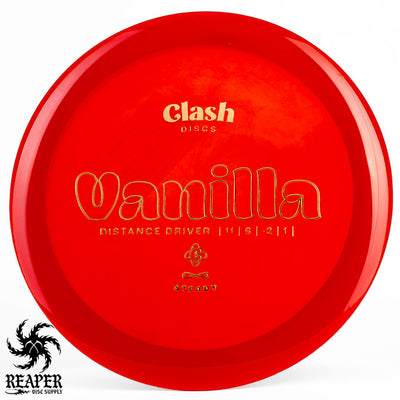 We're stoked to introduce the Clash Discs Steady Vanilla to our collection at Reaper Disc Supply.

This high-speed distance driver is your new dependable fairway mate. Crafted with Clash Disc's trusted, durable, and flexible Steady plastic, this disc ensures an excellent grip in all playing conditions.

Whether you're a newbie or an avid player, the Vanilla's neutral flight for beginners and understability for pros make it a perfect fit for everyone. Watch in awe as it effortlessly navigates the course, boasting impressive glide and control.

With its flight numbers of 11, 6, -2, and 1, the Vanilla promises easy distance, ideal for hyzer flip shots. If understable drivers are your thing, dive into the Vanilla experience and see your disc golf game rise new distances effortlessly!

Read more about the Clash Discs Vanilla.
Flight Numbers
Speed: 11
Glide: 6
Turn: -2
Fade: 1
Beginner Friendly?: Yes
Disc Type: Distance Driver
Stability: Understable
Plastic: Steady
Shot Types: Long Distance, Hyzer Flips
PDGA Dimensions
Height: 1.6 cm
Rim Depth: 1.1 cm
Rim Thickness: 2.1 cm
Diameter: 21.4 cm
Flexibility: 9.66 kg
Max Weight: 177.6 gr