Clash Discs Steady Spice (Eric Oakley)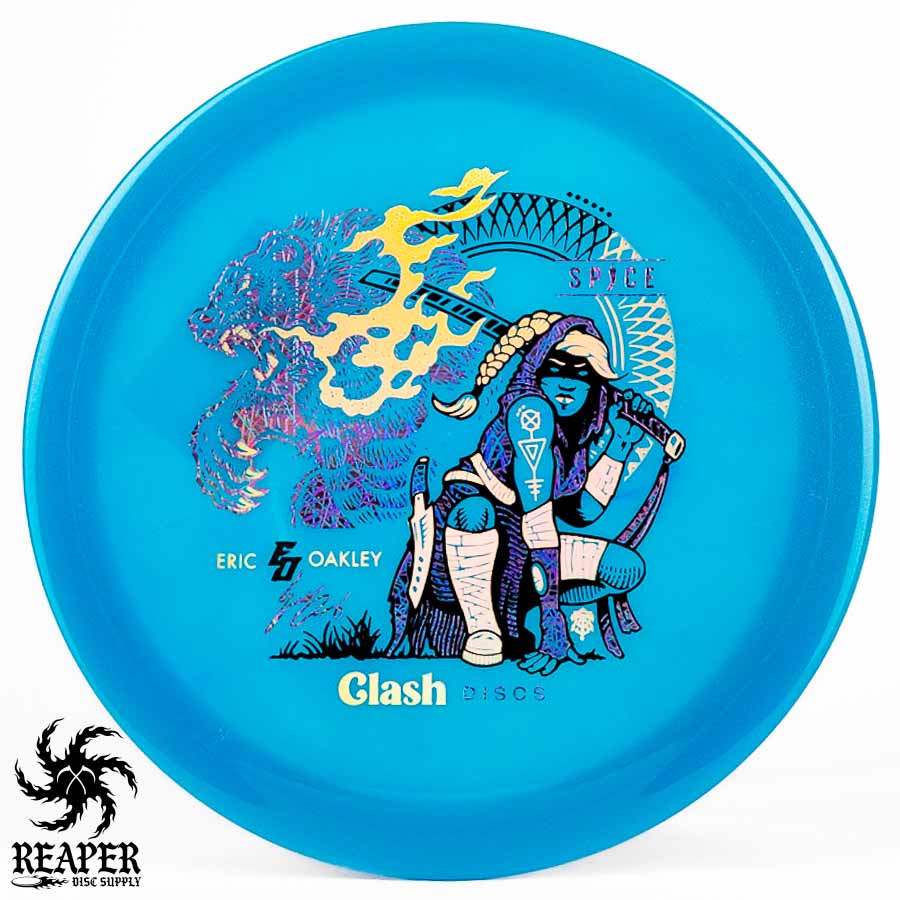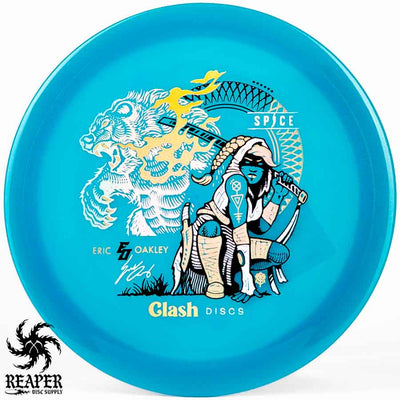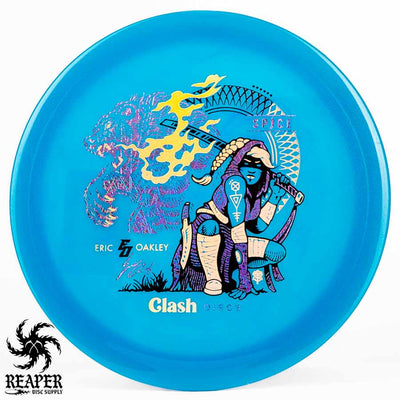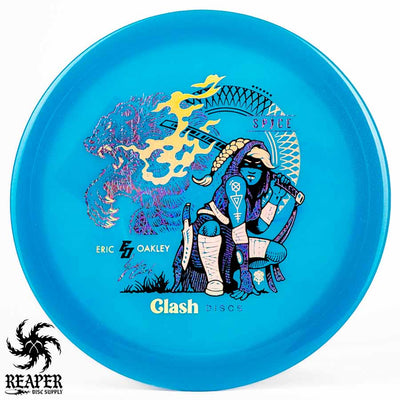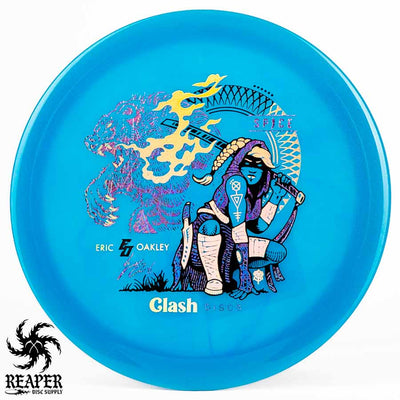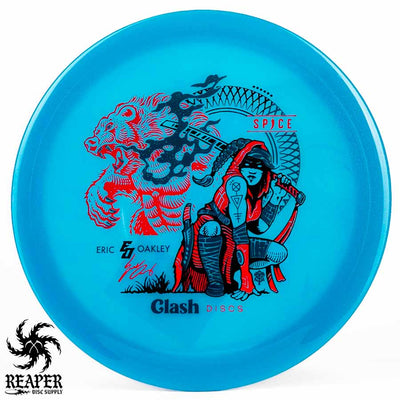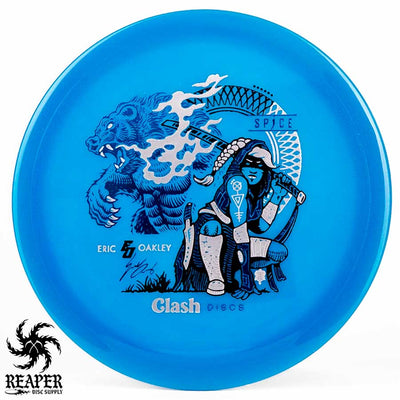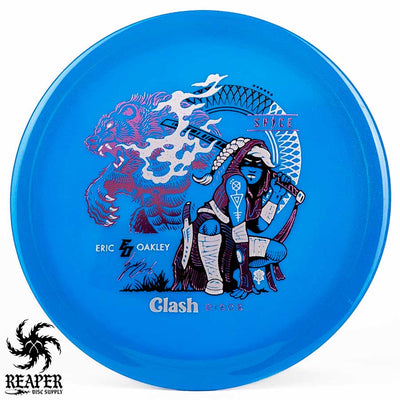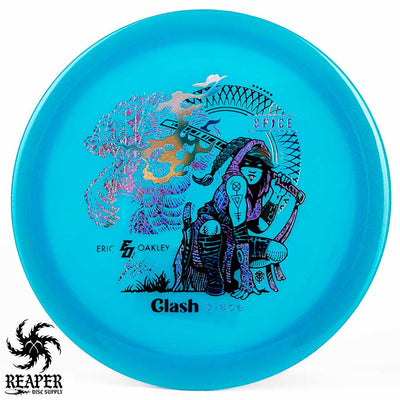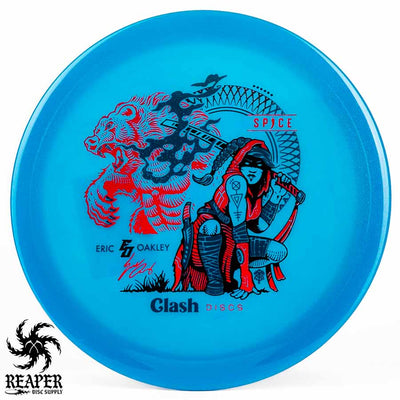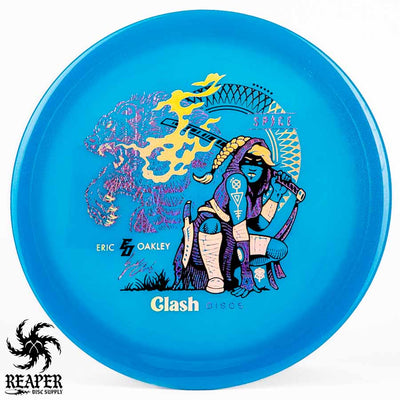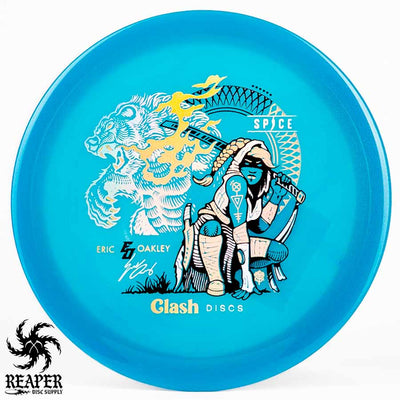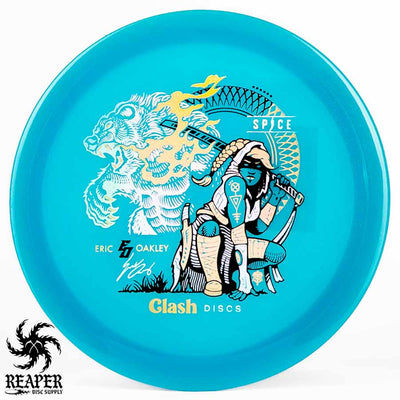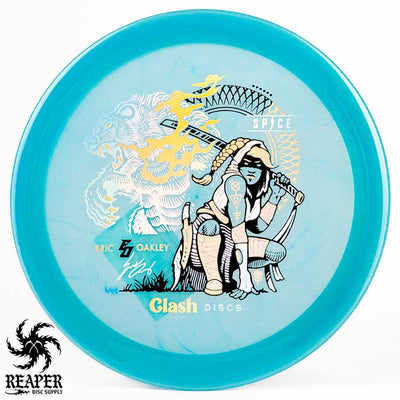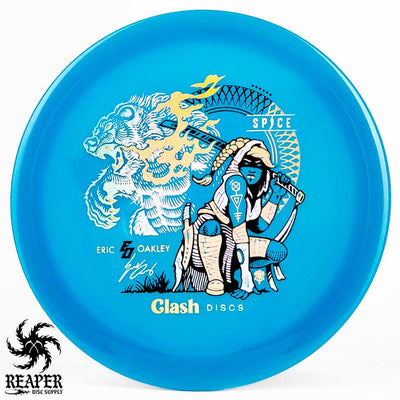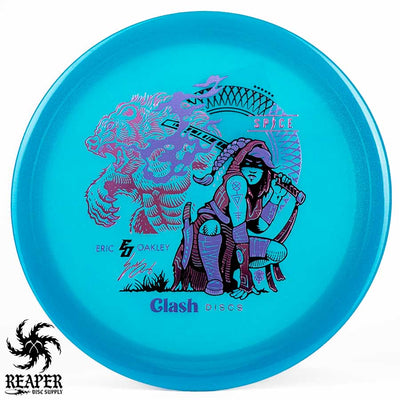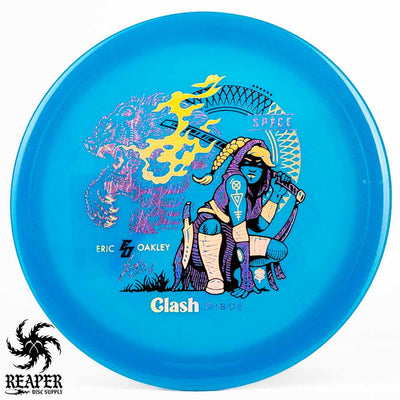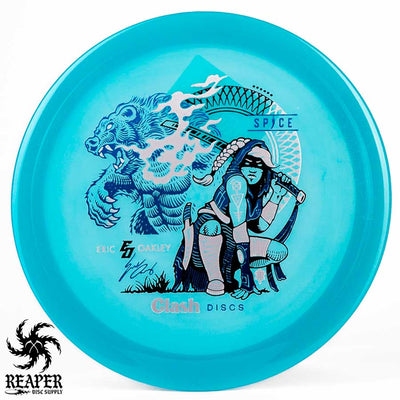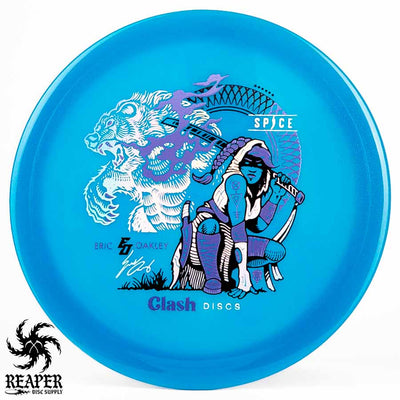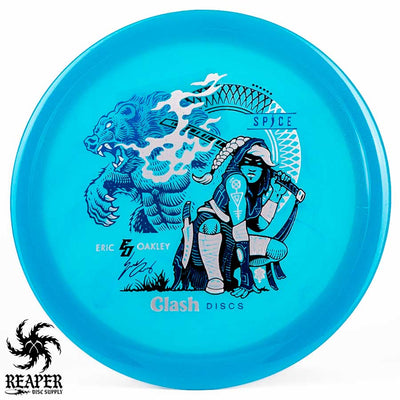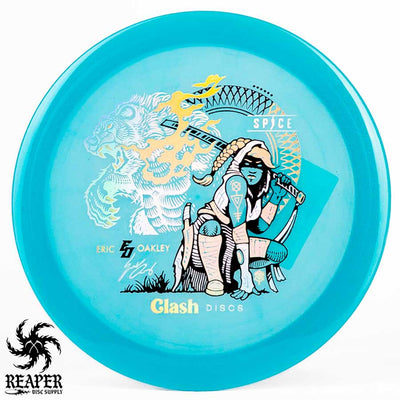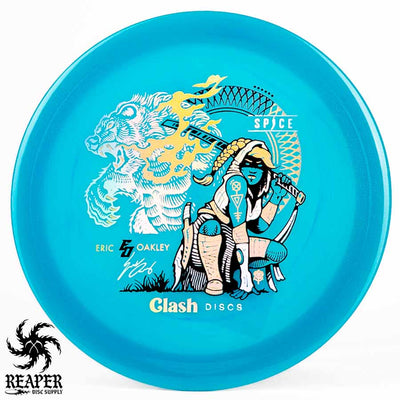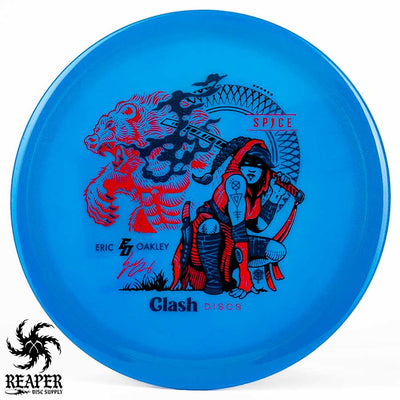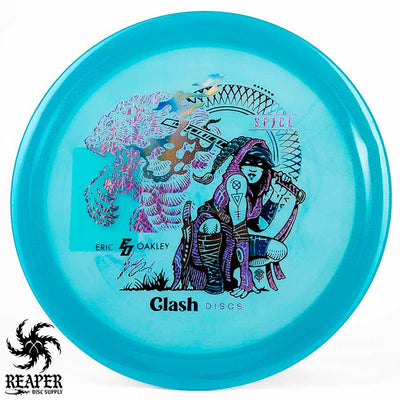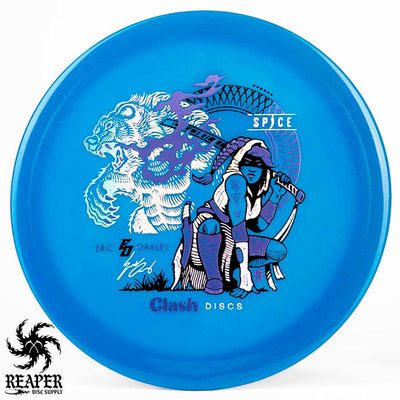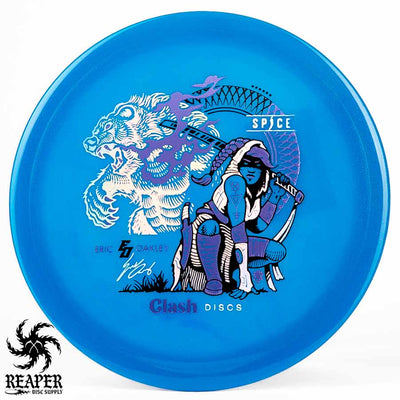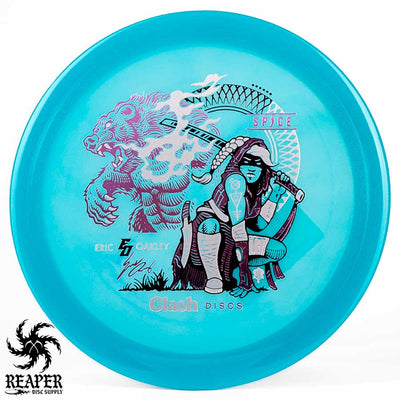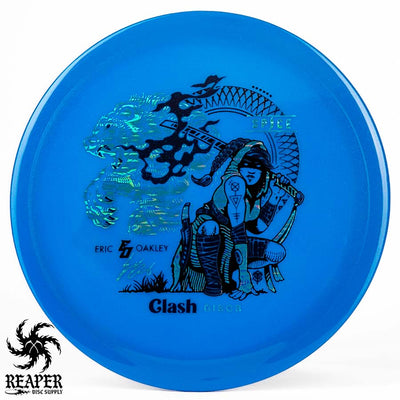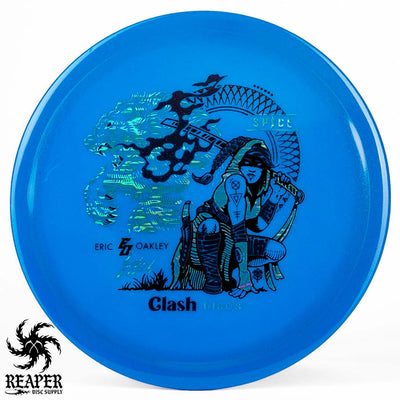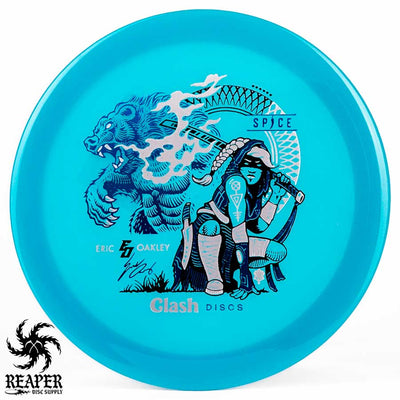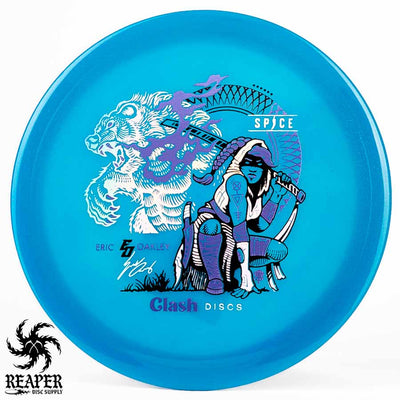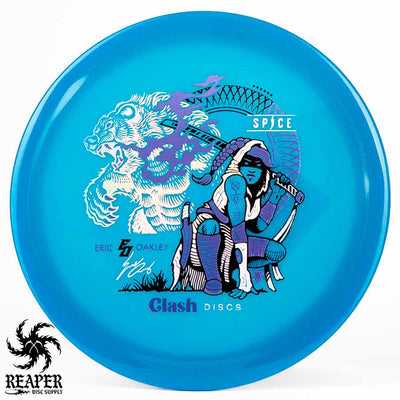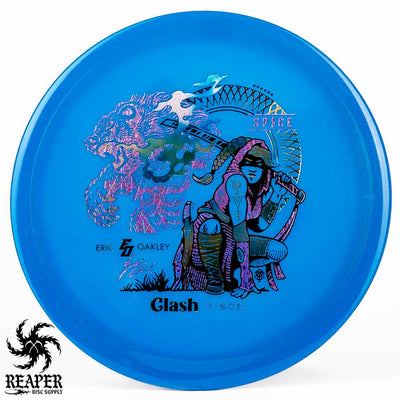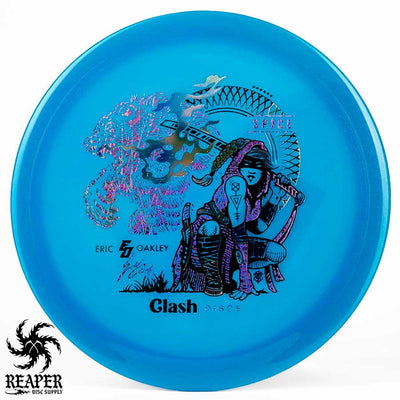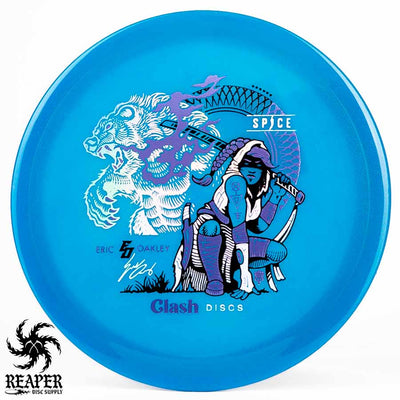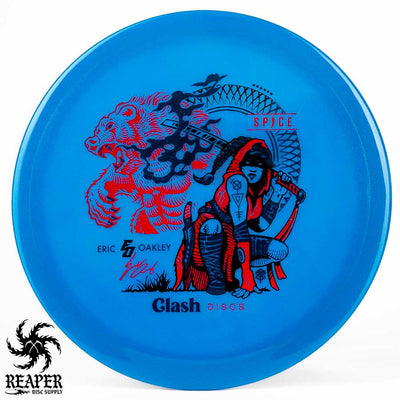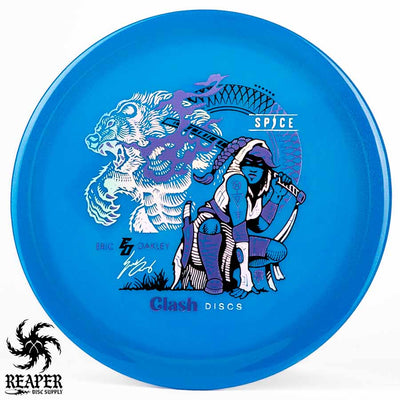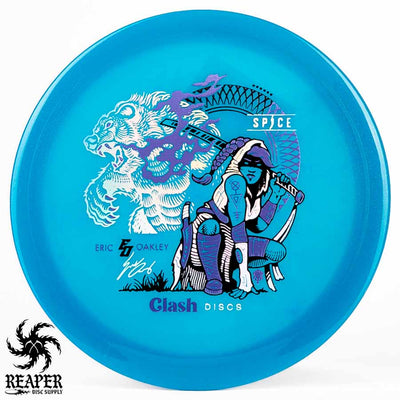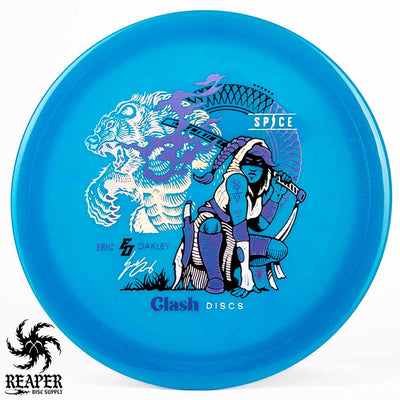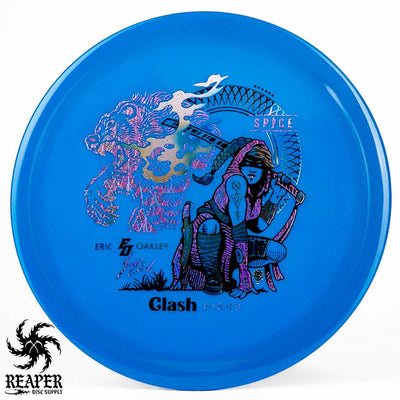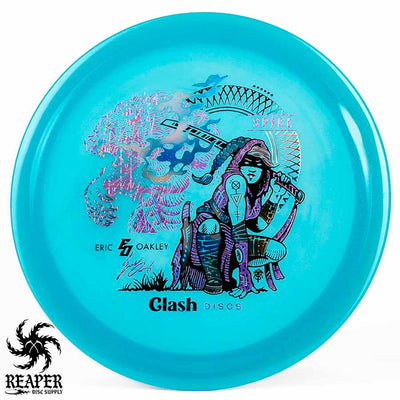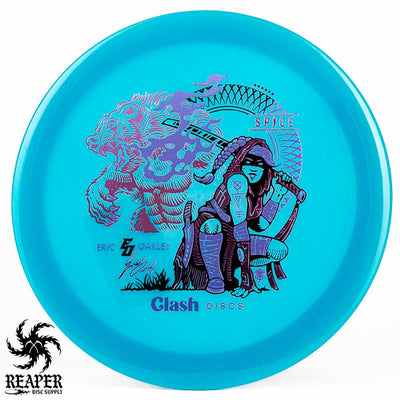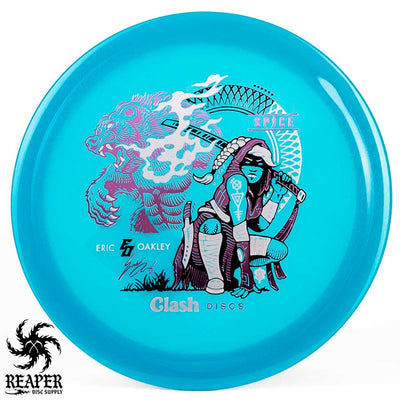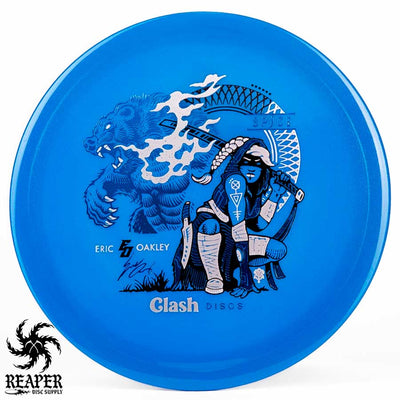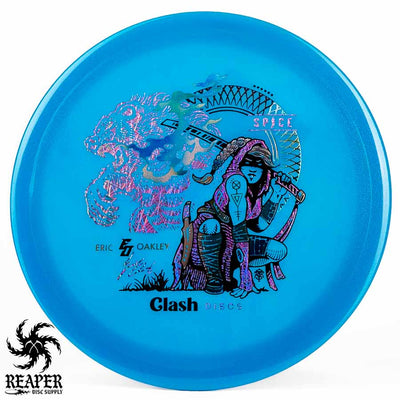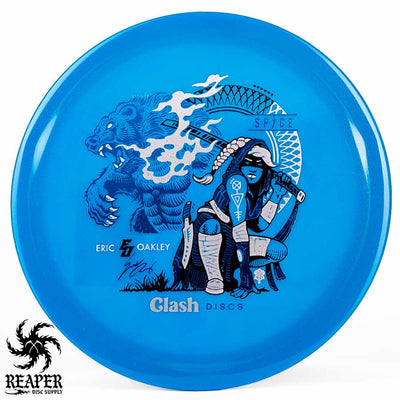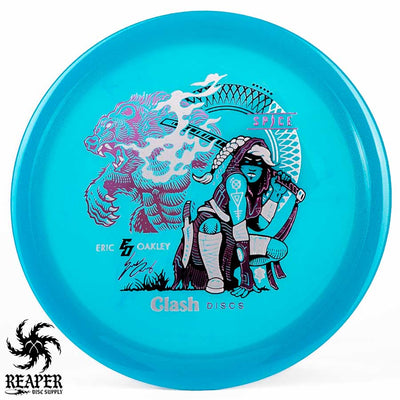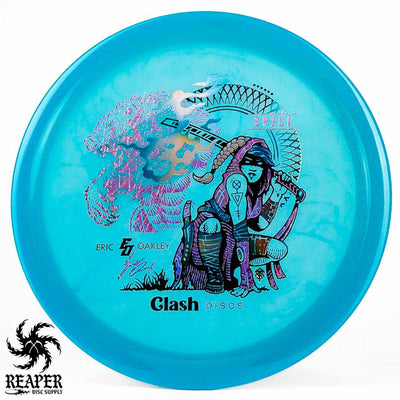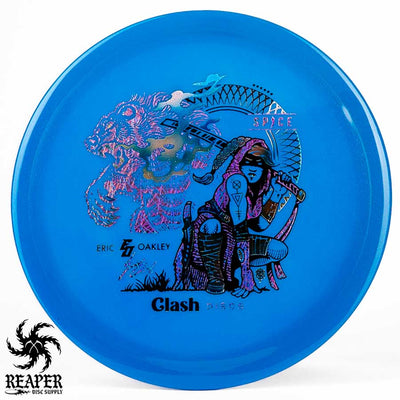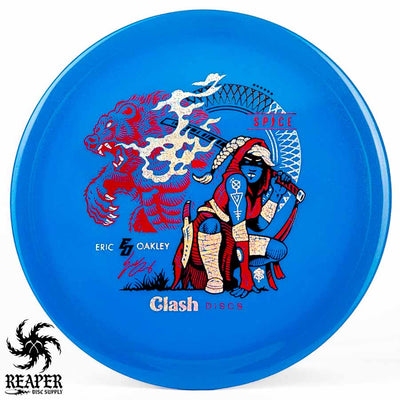 The Clash Discs Steady Spice is an overstable driver that will add some heat to your bag. Great for forehand and backhand forced turnover lines, guaranteed skips, and windy conditions for intermediate and advanced players. You won't be able to get any turn out of this disc so feel free to bring the heat off the tee with this beefy boy. As Eric Oakley's Tour Series disc, what's not to love about the Clash Discs Spice?

More Clash Disc Spice drivers here.
Flight Numbers
Speed: 10
Glide: 4
Turn: 0
Fade: 4
Commonly used for:
Distance Driver
Stability:
Overstable
Experience:
Intermediate
Dimensions & Specs
Height: 2.0 cm
Rim Depth: 1.2 cm
Rim Thickness: 2.0 cm
Diameter: 21.1 cm
Flexibility: 11.82 kg
Max Weight: 175.1 gr