Clash Discs Steady Peppermint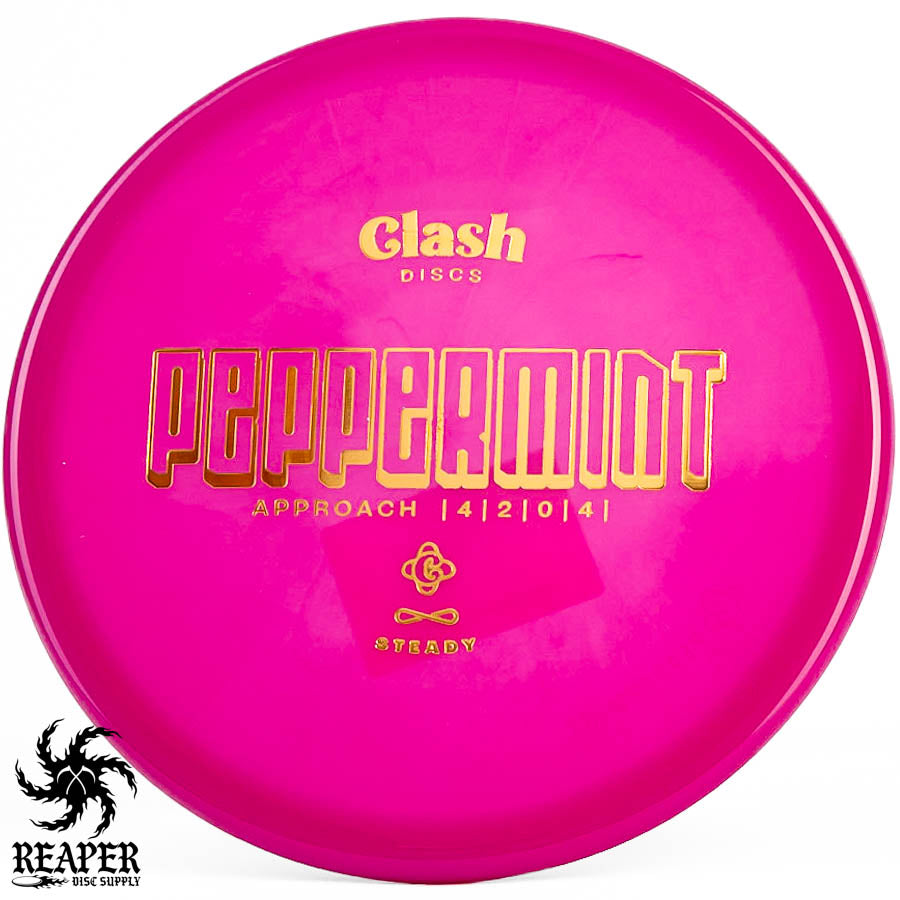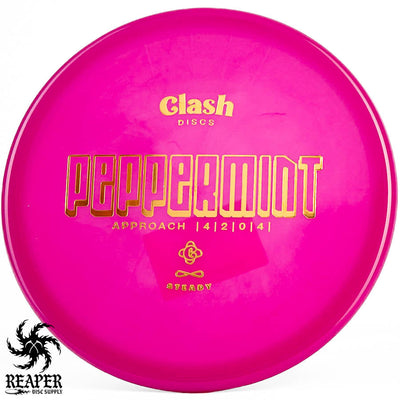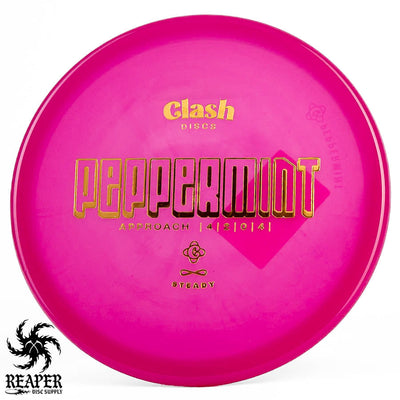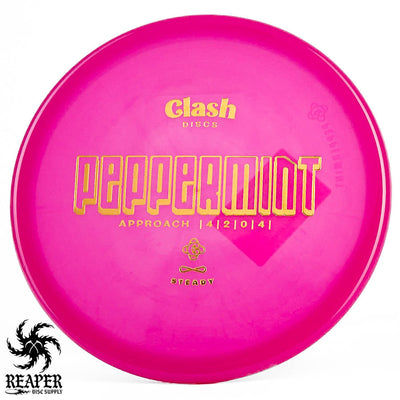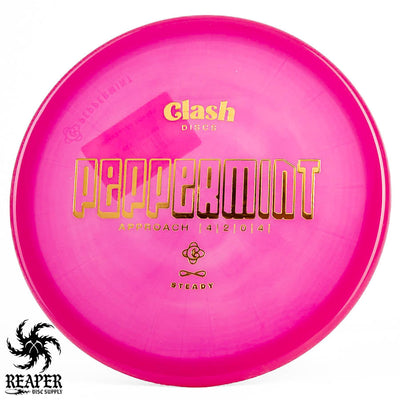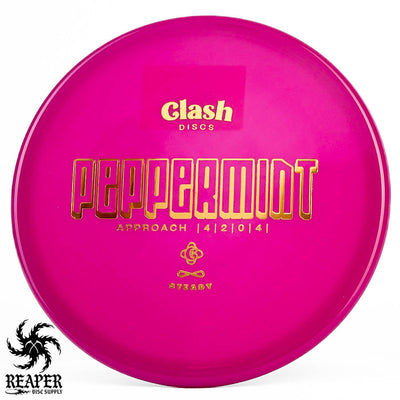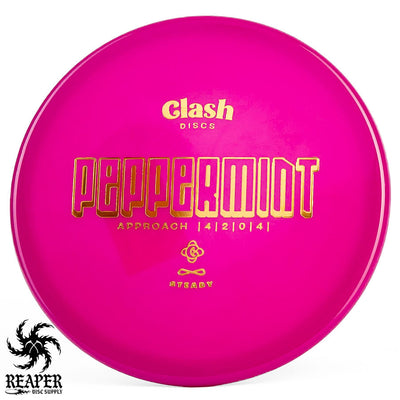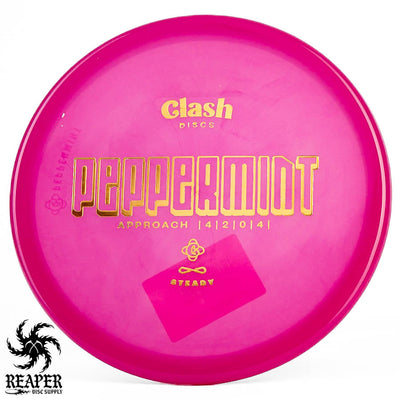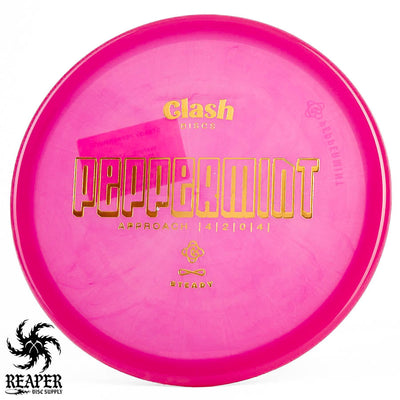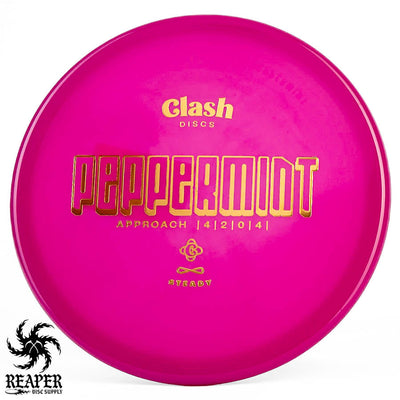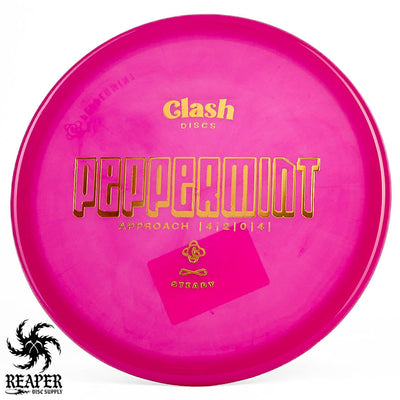 Introducing the Clash Discs Steady Peppermint - the overstable approach disc you need on those windy days. Made from premium Steady plastic, it offers exceptional grip in all conditions.
With flight numbers of 4 / 2 / 0 / 4, it's more speedy and overstable than the popular Mint disc, and features a slightly more concave rim.
Great for backhand or sidearm throws, it effortlessly handles any amount of torque. Ideal for intermediate and advanced players, the Peppermint is sure to become an indispensable addition to your bag.
Flight Numbers
Speed: 4
Glide: 2
Turn: 0
Fade: 4
Beginner Friendly?: No, best for intermediate and advanced players
Disc Type: Mid-Range
Stability: Very Overstable
Plastic: Steady (Premium Plastic)
PDGA Dimensions
Height: 1.7 cm
Rim Depth: 1.4 cm
Rim Thickness: 1.4 cm
Diameter: 21.2 cm
Flexibility: 9.55 kg
Max Weight: 176.0 gr