Clash Discs Salt (Steady)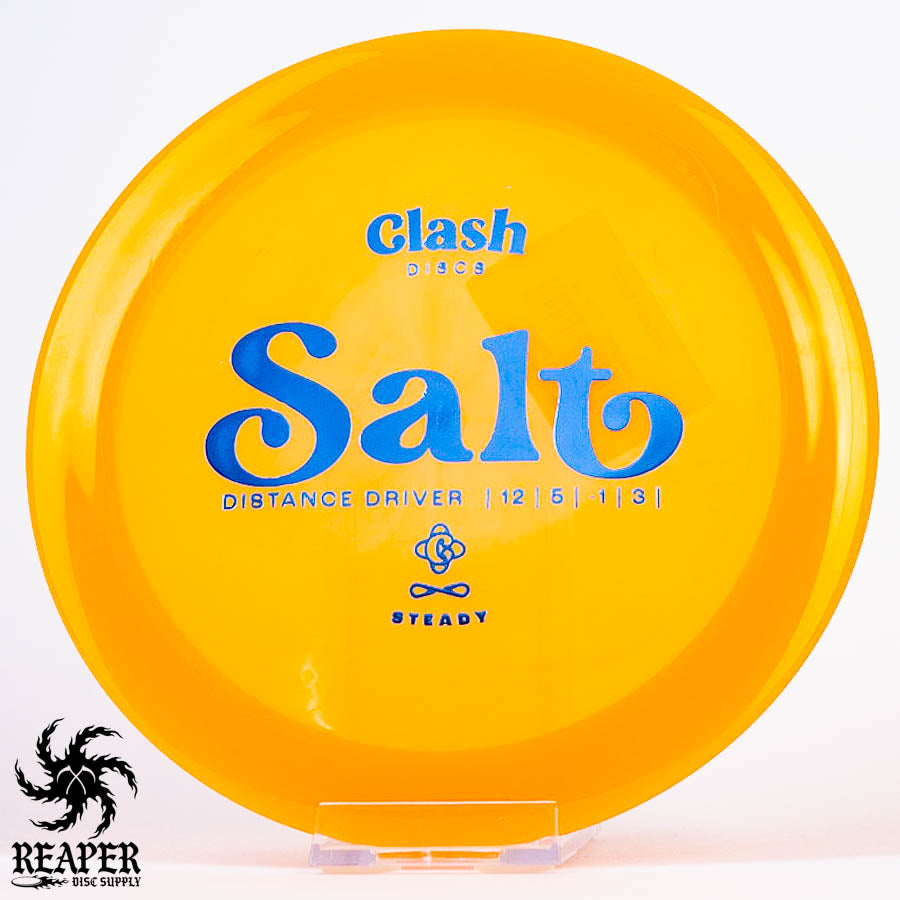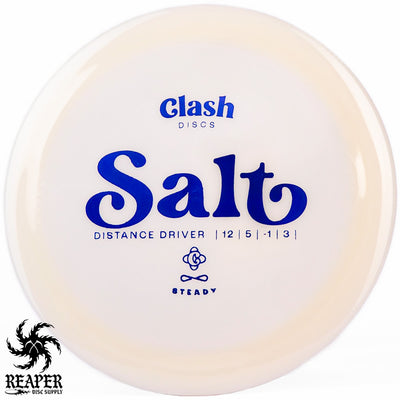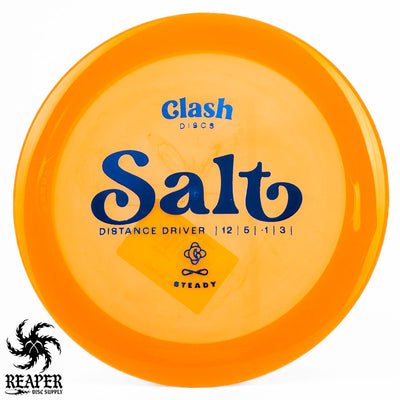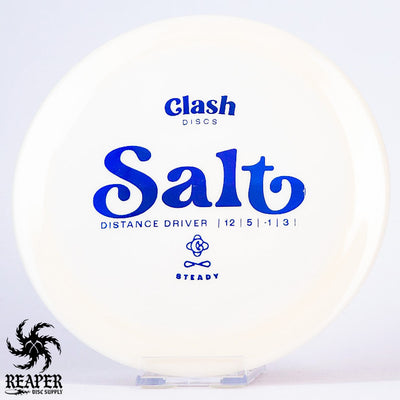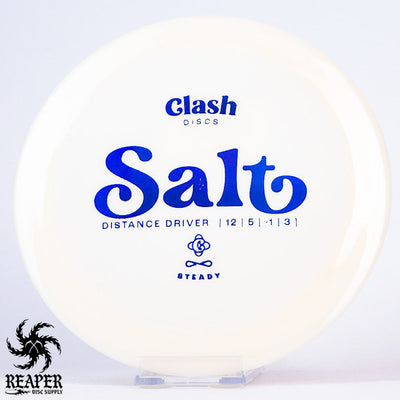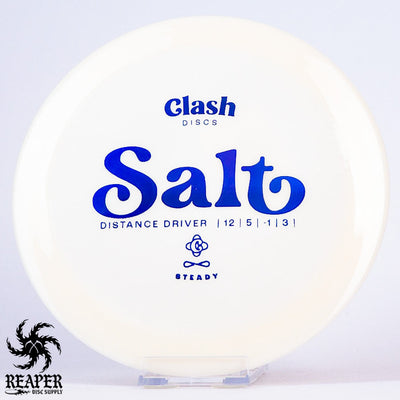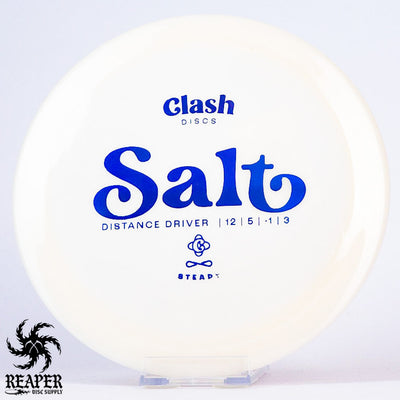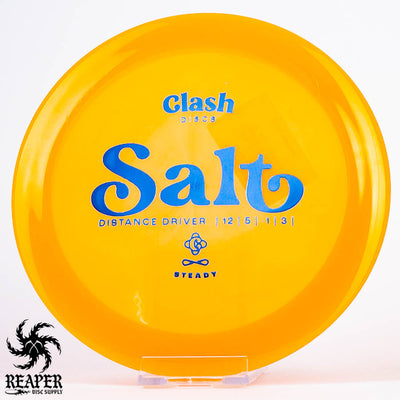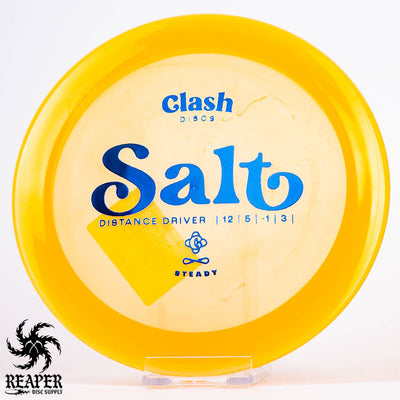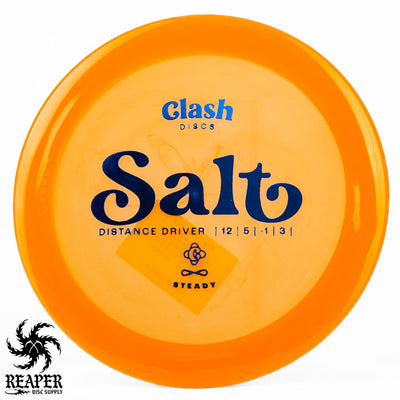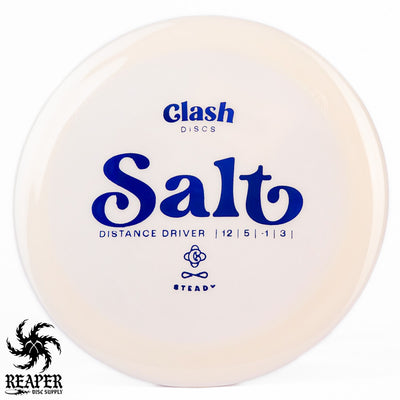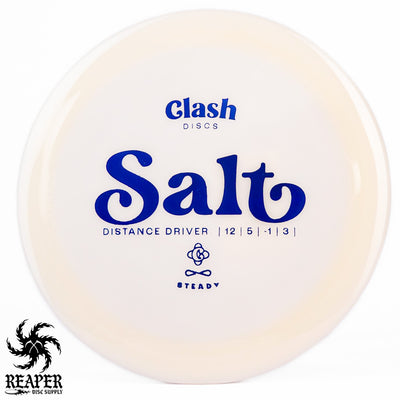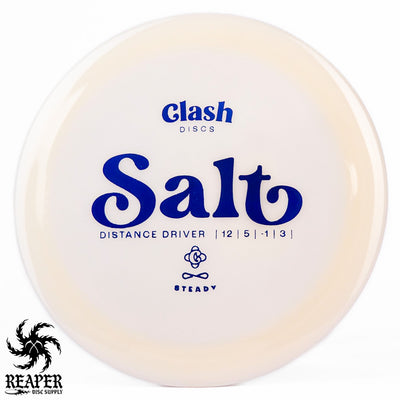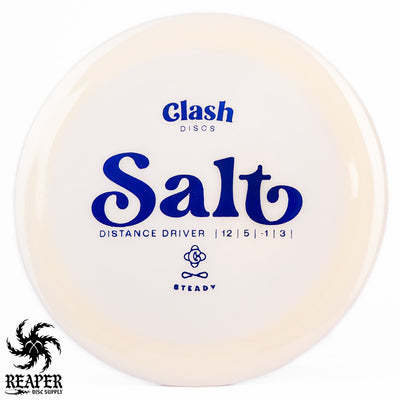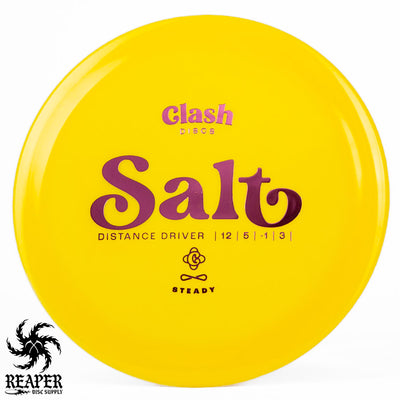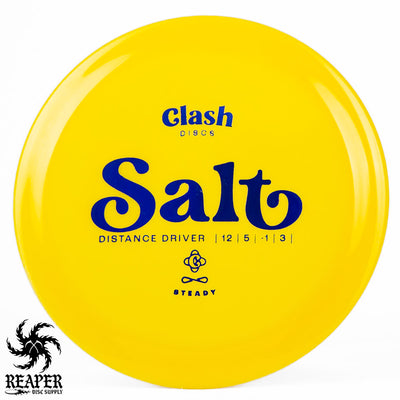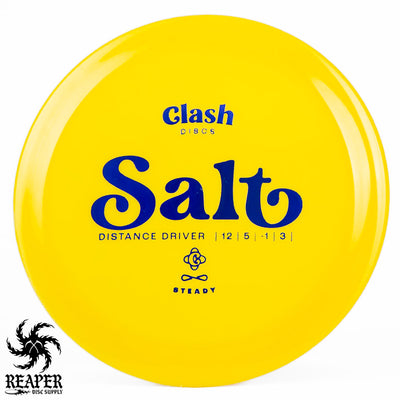 The Clash Discs Sale is an overstable disc golf distance driver that is highly reliable and made with premium Steady plastic. This workhorse driver flies similarly to a Destroyer or Nuke, and offers fantastic grip and durability. There's plenty of torque resistance to handle any amount of speed from forehand players, so don't be timid about hucking this disc as hard as you can down the fairway. If you need a dependable driver that feels great in the hand then give the Clash Discs Steady Salt a chance!
You may also like the Clash Discs Honey.
Clash Discs Salt Flight Numbers
Speed

: 12

Glide

: 5

Turn

: -1

Fade

: 3
Commonly used for: Distance Driver
Stability: Overstable
Experience: Advanced
Rim: Beadless
Dimensions & Specs
Height

: 1.7 cm

Rim Depth

: 1.1 cm

Rim Thickness

: 2.3 cm

Diameter

: 21.0 cm

Flexibility

: 10.68 kg 

Max Weight:

 174.3 gr