Axiom Tri-Fold Disc Golf Towel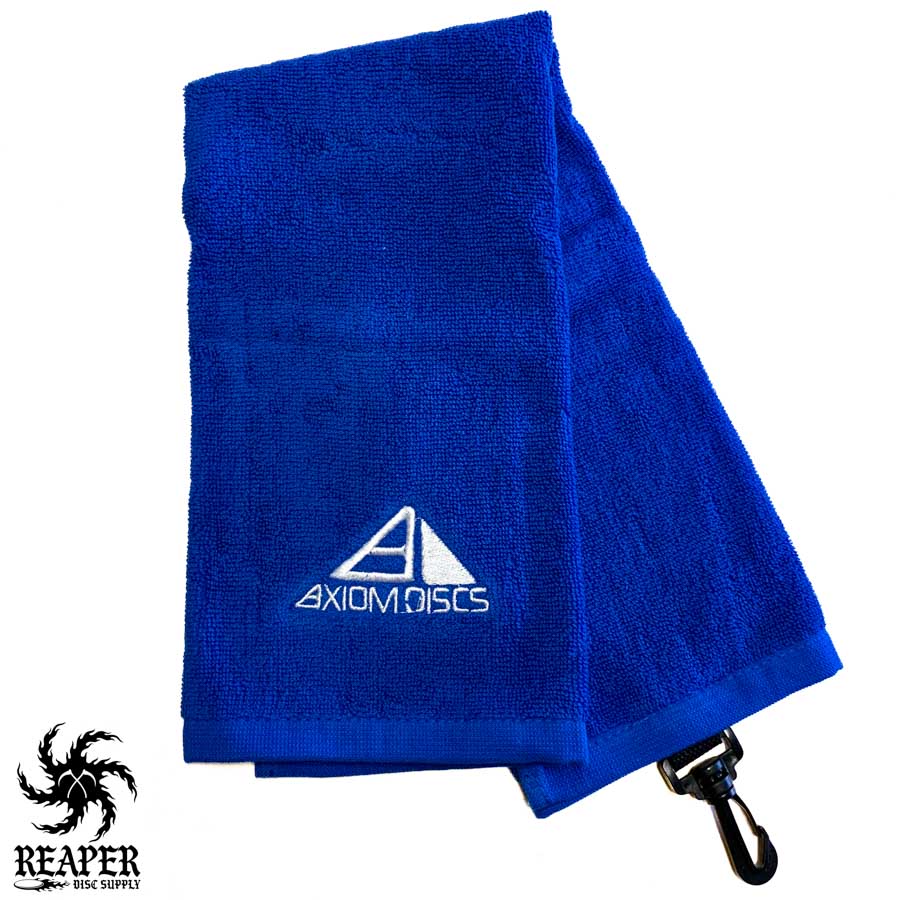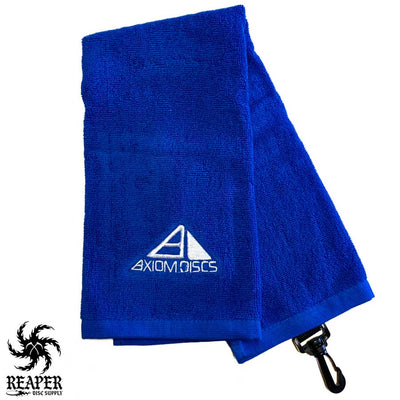 These Axiom Discs Tri-Fold disc golf towels are the perfect companion for all your on-course drying and disc cleaning needs!
This cotton-based towel is not only super absorbent (say goodbye to wet discs!), but also shows off your love for the Axiom Discs brand. With its generous size of 23.25" x 16.5", it's big enough to handle mud, water, and anything else that tarnishes your priceless discs.
It has a clip that makes it a breeze to attach to
any size disc golf bag
, so it's always within reach when you need it.
Snag one of these Axiom Tri-Fold disc golf towels today before they are gone.