Axiom Shuttle Bag Disc Golf Backpack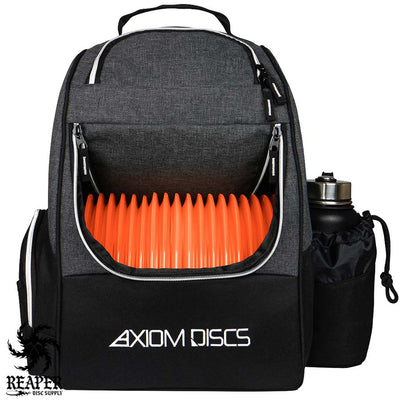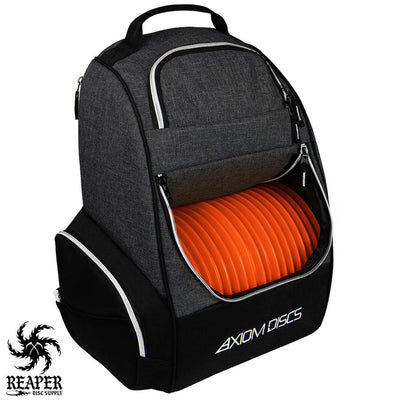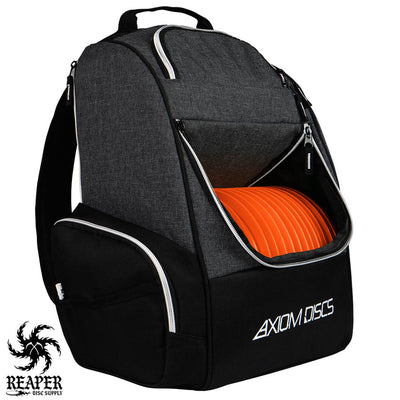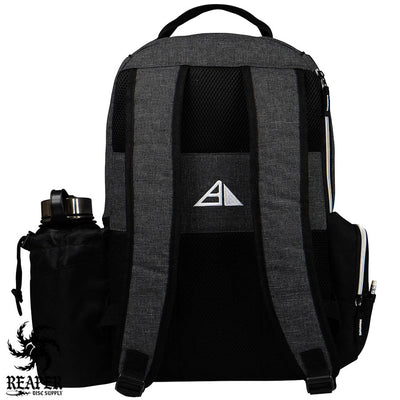 Axiom Shuttle Bag Disc Golf Backpack Review
Compact and lightweight design
18-24 disc capacity
Versatile pockets for additional storage
Adjustable padded shoulder straps
Durable materials and limited lifetime warranty
Embroidered Axiom and Icon logos
A Perfect Solution for Quick Rounds and Backpack Lovers
Say goodbye to the hassle of carrying a bulky disc golf bag during your short rounds. The Axiom Shuttle Bag is here to enhance your gameplay while comfortably accommodating all your essentials. Its lightweight and compact design make it the perfect alternative to bigger backpacks, giving you mobility and style on the course.
Impressive Disc Capacity: Carry All Your Favorites with Ease
Never worry about leaving your favorite discs behind. The main compartment holds 12-16 discs, while the side pocket can fit up to 4 discs. The top pocket not only stores 2 discs, but it can also accommodate your accessories or house up to 6 additional discs.
Versatile Storage: Carry More than Just Discs
Aside from disc storage, the Axiom Shuttle Bag features a side panel pocket and a larger side pocket, perfect for storing extra gear like a towel, keys, or your cell phone. Plus, with its standard large drink holder, you can stay conveniently hydrated throughout your game.
Ultimate Comfort: Adjustable Padded Straps
The adjustable padded shoulder straps on this backpack cater to players of all sizes. Say goodbye to discomfort during your disc golf sessions, as the bag sits comfortably on your shoulders, providing excellent support for those long days on the course.
Durable Materials: Built to Last
Made from lightweight yet durable materials, the Axiom Shuttle Bag withstands the test of time (and the occasional toss). Your investment is protected with Axiom's limited lifetime warranty, ensuring you a long-lasting and reliable companion on the course.
Sport Your Axiom Pride with Classy Embroidered Logos
Featuring embroidered Axiom and Icon logos, this stylish backpack showcases your love for the brand while maintaining a sleek and modern design.
A perfect blend of capacity, comfort, and style, the Axiom Shuttle Bag Disc Golf Backpack is an excellent choice for players of all levels. With its impressive disc storage, versatile compartments, customizable comfort, and durability, it's easy to see why this bag is rapidly becoming a fan favorite. Try it out for yourself and experience the benefits first-hand.