Axiom Fission Rhythm (Reaper Edition)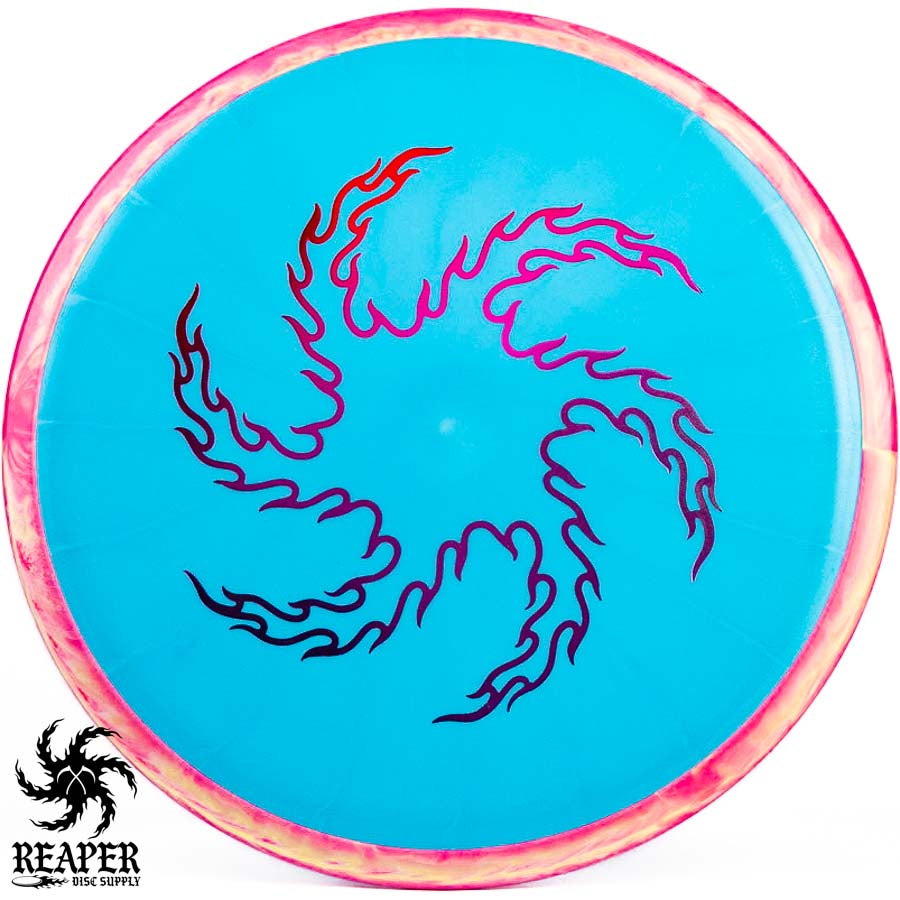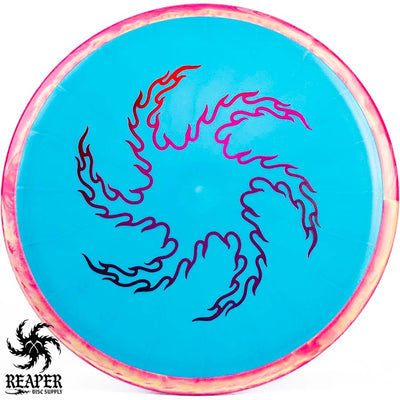 Ignite your game with the Axiom Fission Rhythm, Reaper Edition. Besides featuring our signature flame vortex stamp, this limited edition stable to understable fairway driver redefines game performance.
This disc keeps a perfect balance with its ultra-lightweight core and GYRO® over-mold density, which makes it a great option for both beginners and pro players. Its microbubble Fission plastic is grippy, durable, and covers a wide weight range - from 135g to 175g.
Make a bold statement on the course with the Reaper Edition Axiom Fission Rhythm in your bag.

Shop more: Axiom Rhythm Drivers
Flight Numbers
Speed: 7
Glide: 5
Turn: -1
Fade: 1
Beginner Friendly?: Yes
Disc Type: Fairway Driver
Stability: Straight-stable
Plastic: Fission® Microbubble Technology
Shot Types: Line shaping for power players and smooth-driving for new players
PDGA Dimensions
Height: 1.5 cm
Rim Depth: 1.2 cm
Rim Thickness: 1.8 cm
Diameter: 21.2 cm
Flexibility: 11.93 kg
Max Weight: 176.0 gr