Axiom Eclipse Glow Hex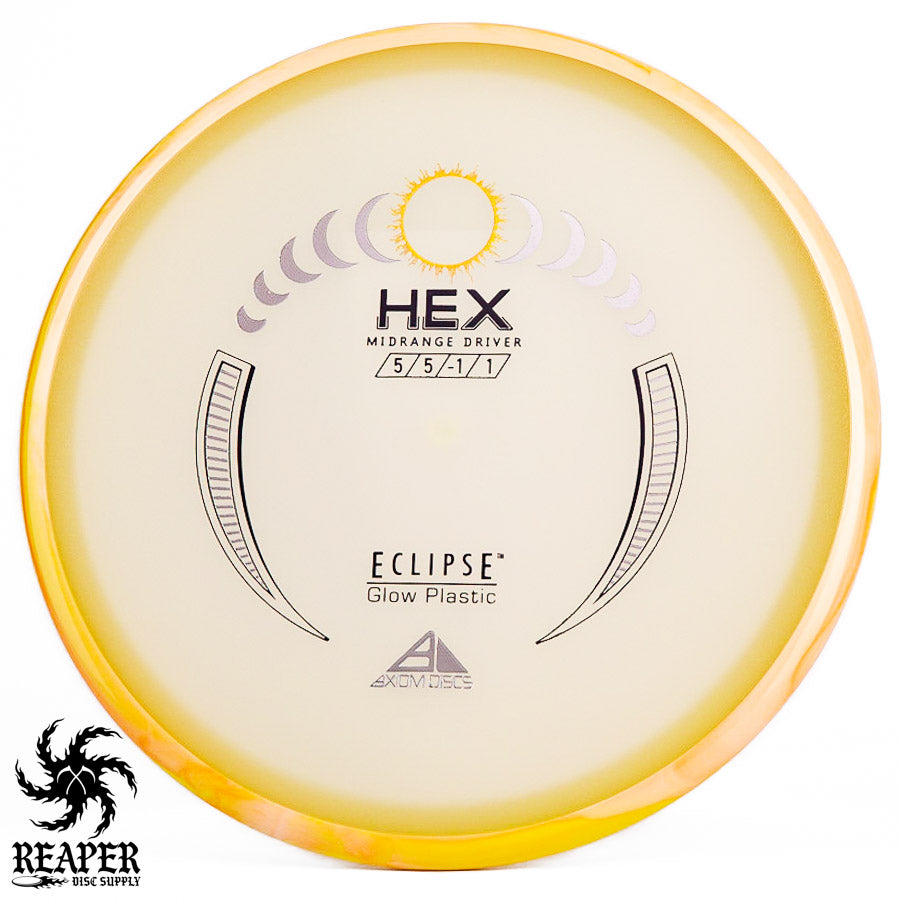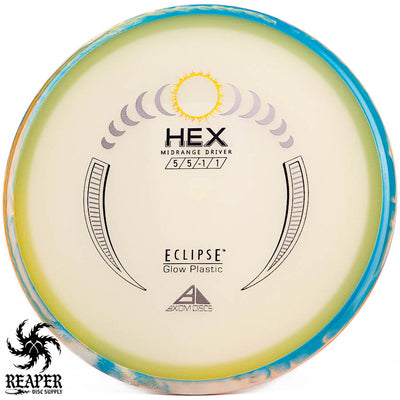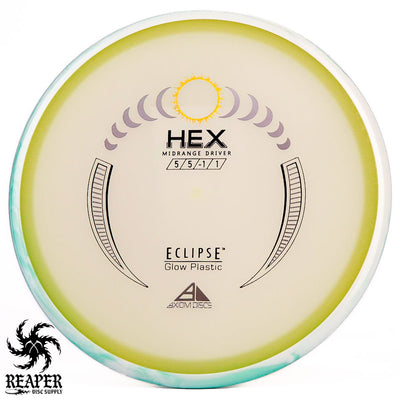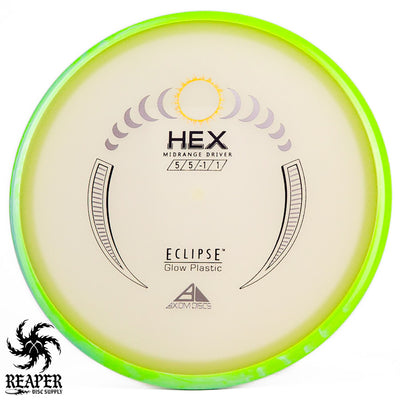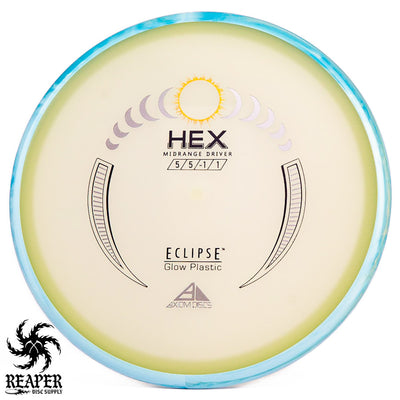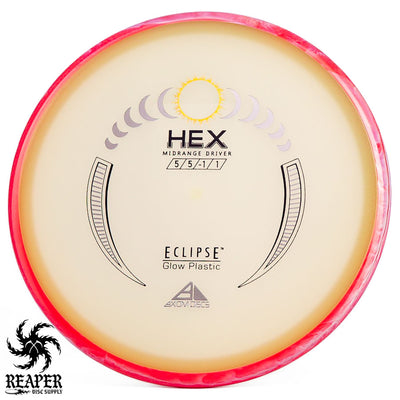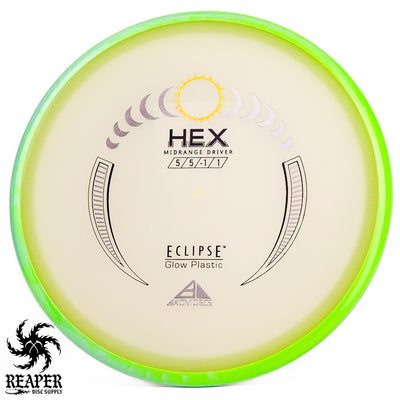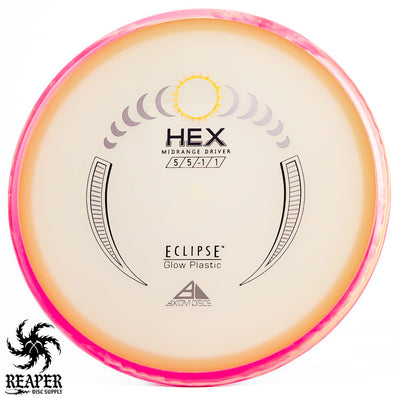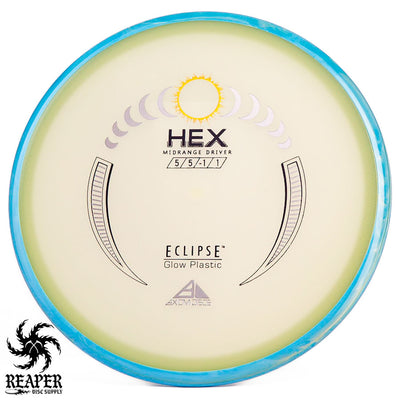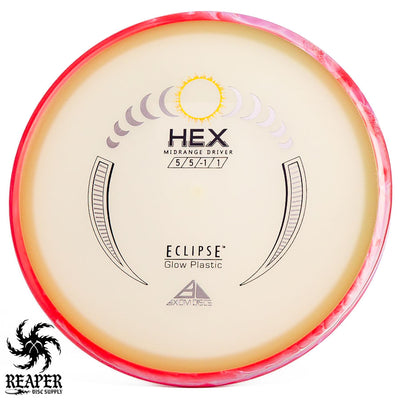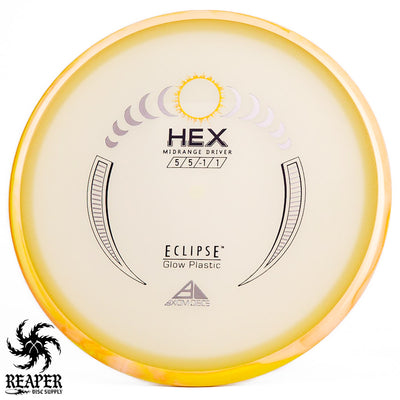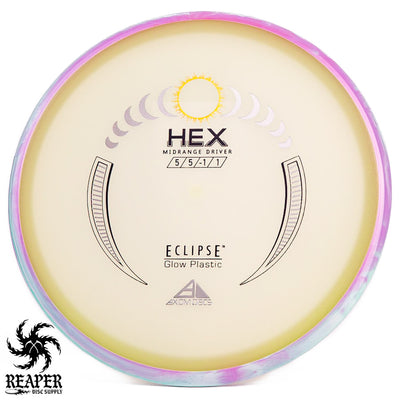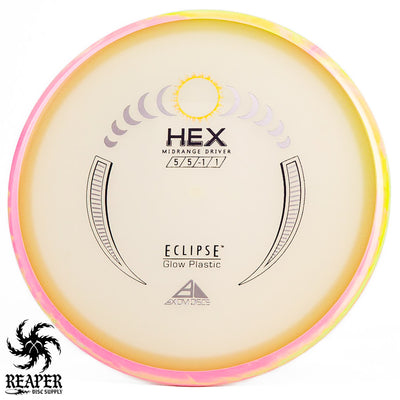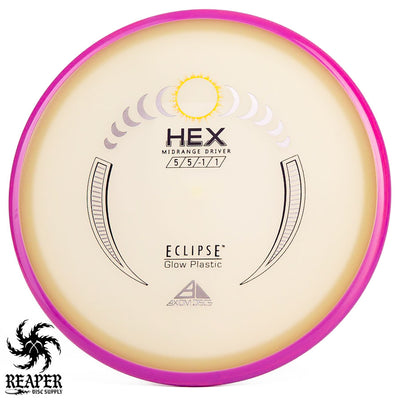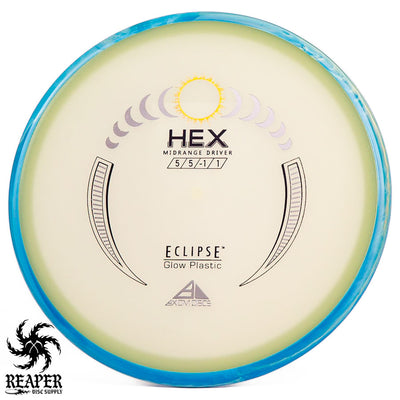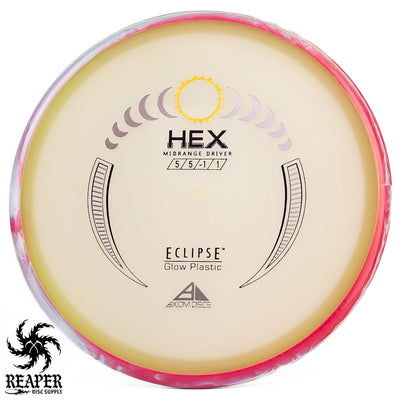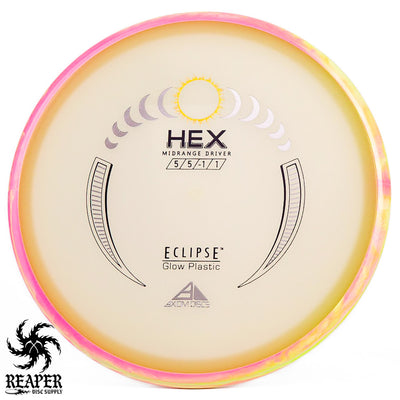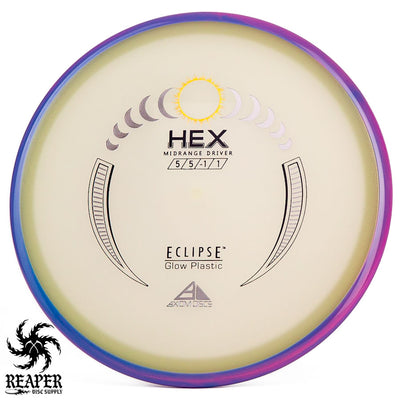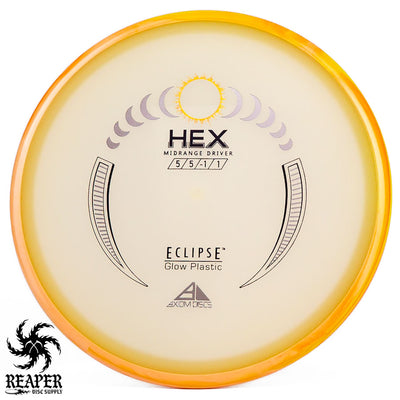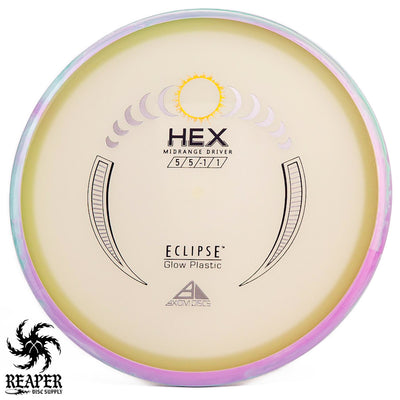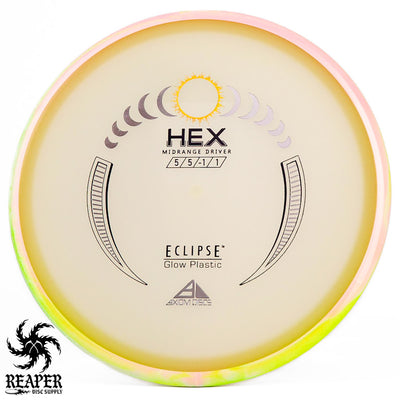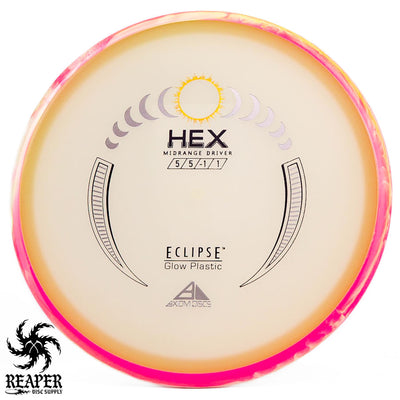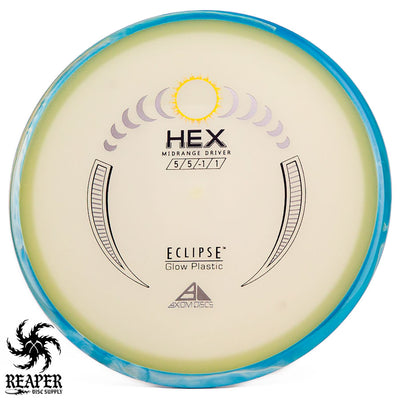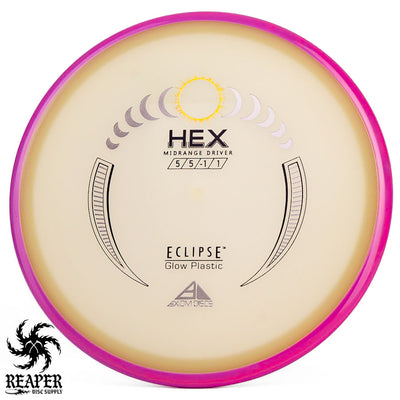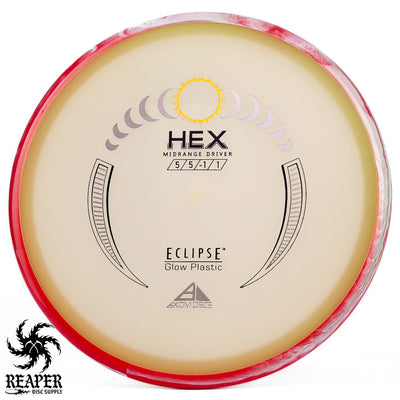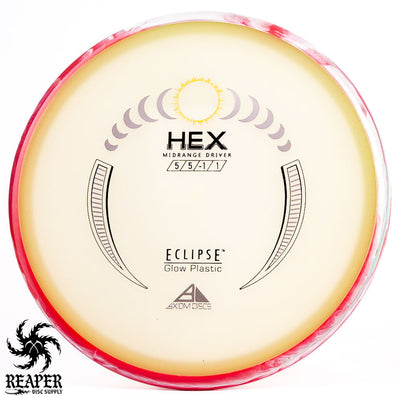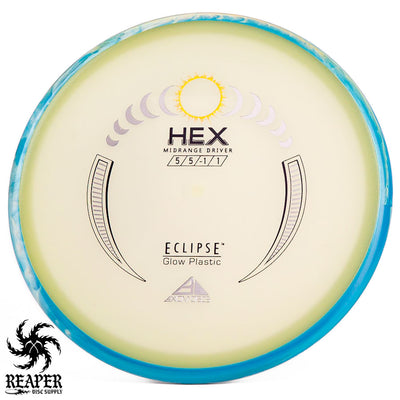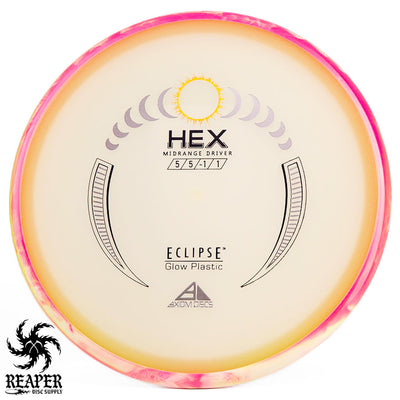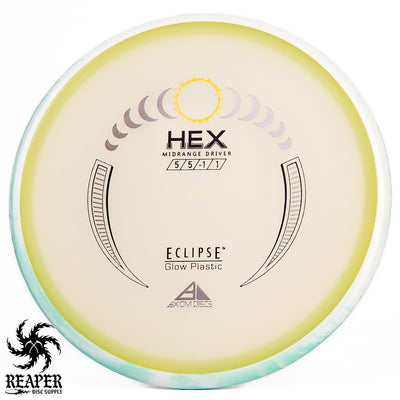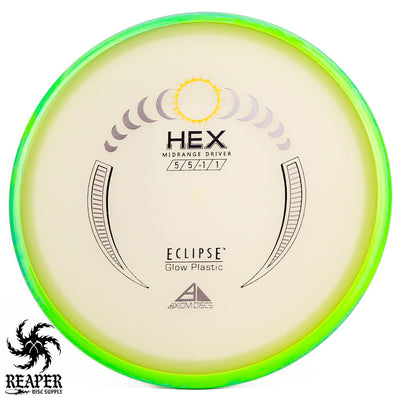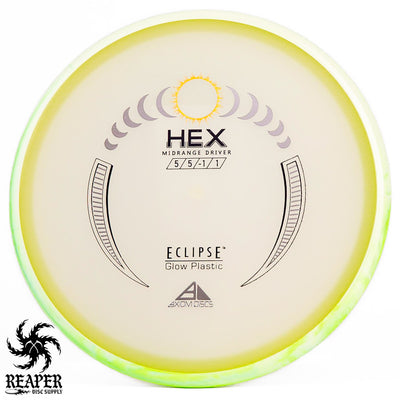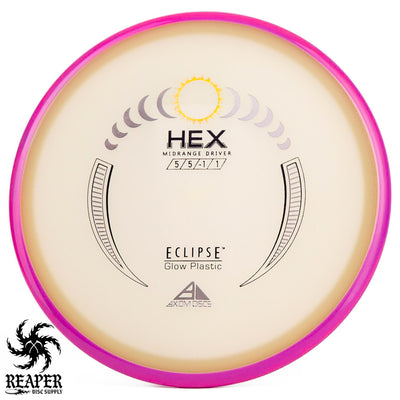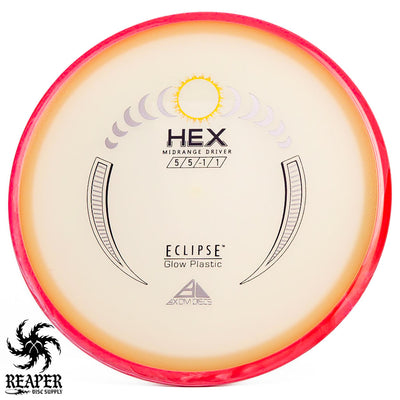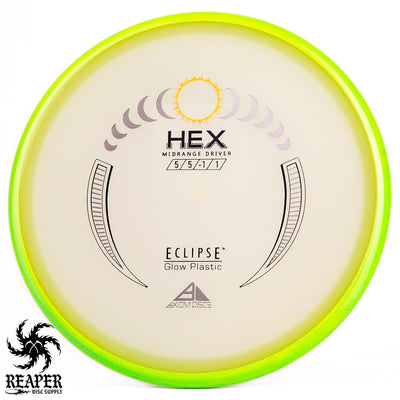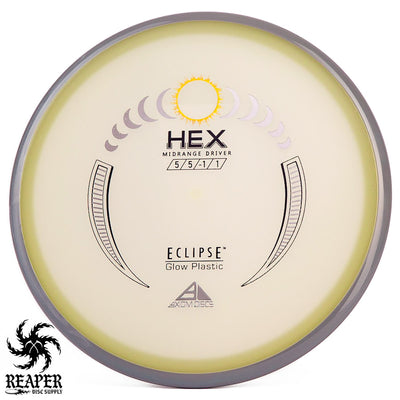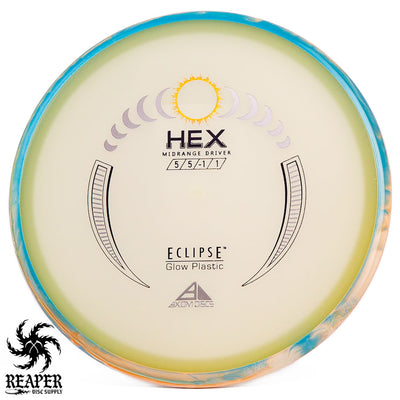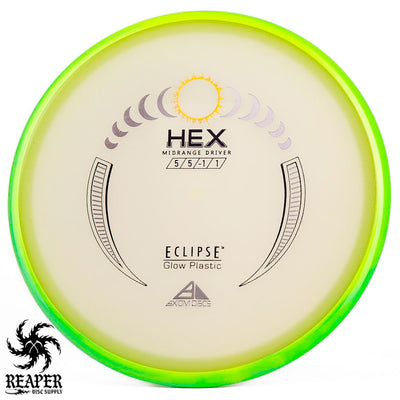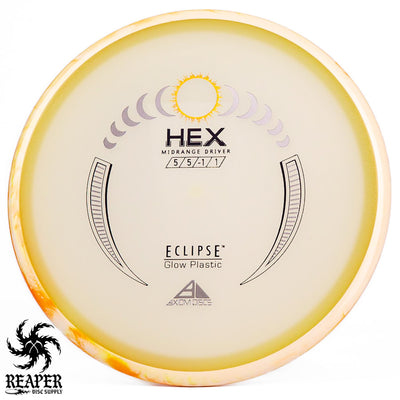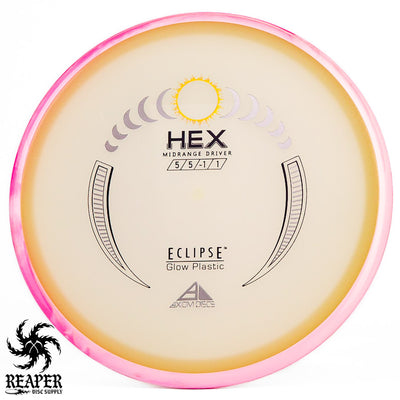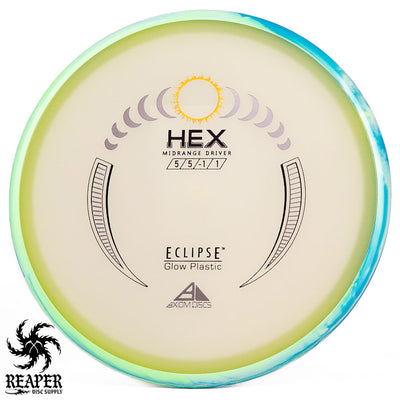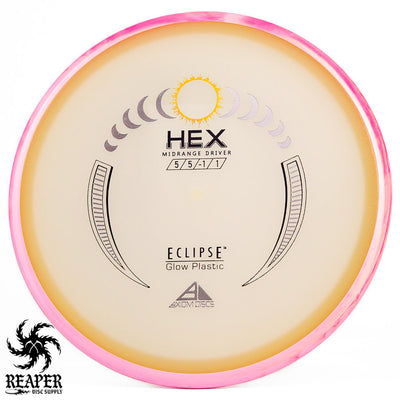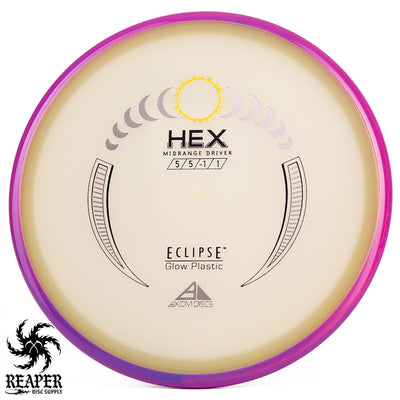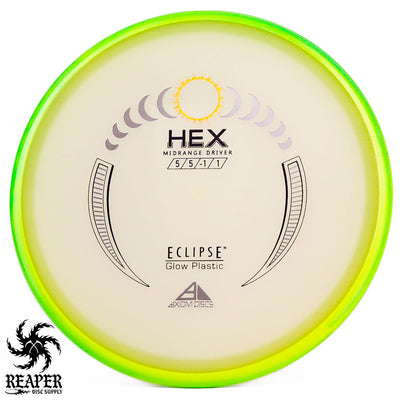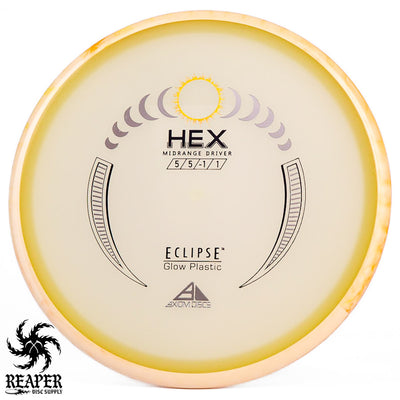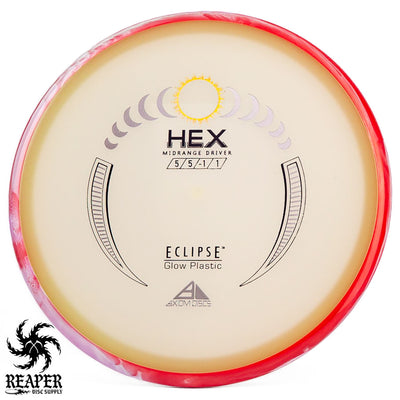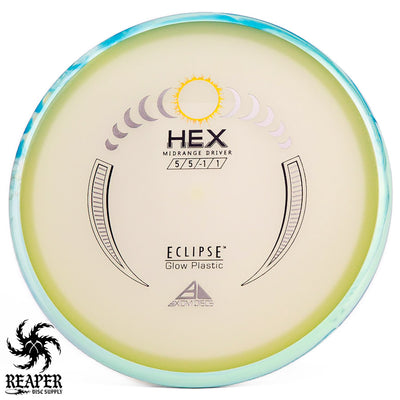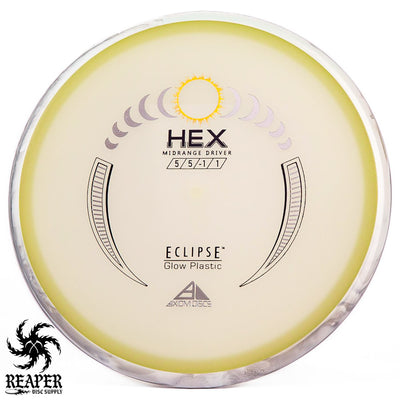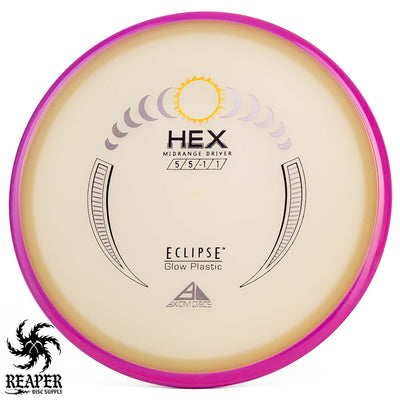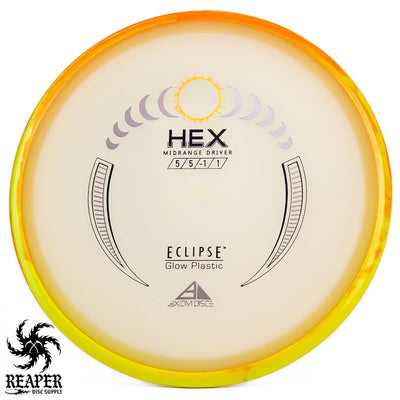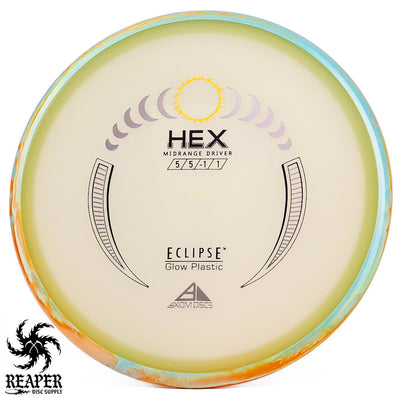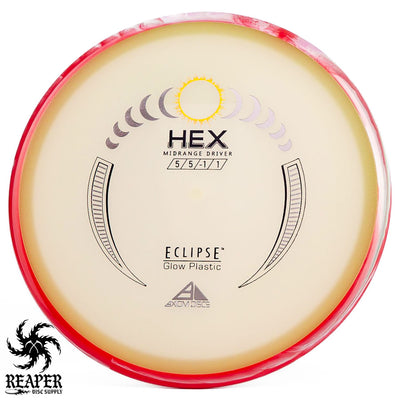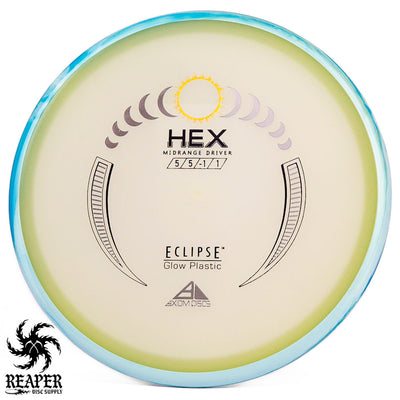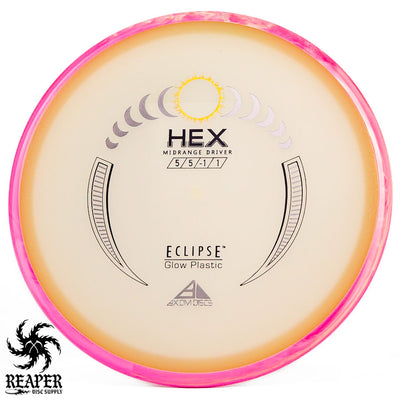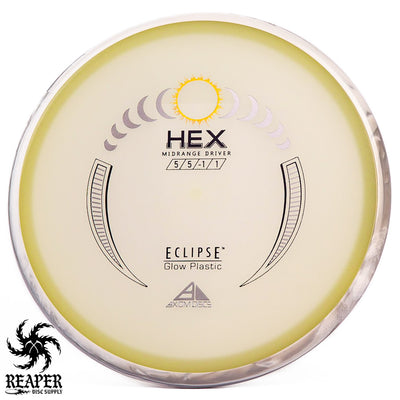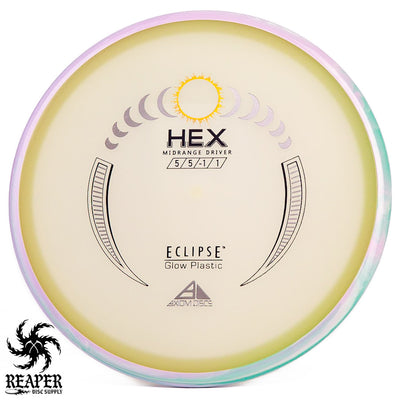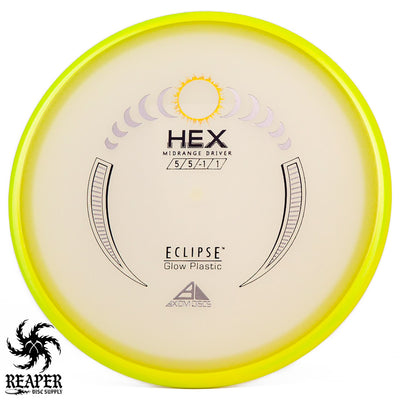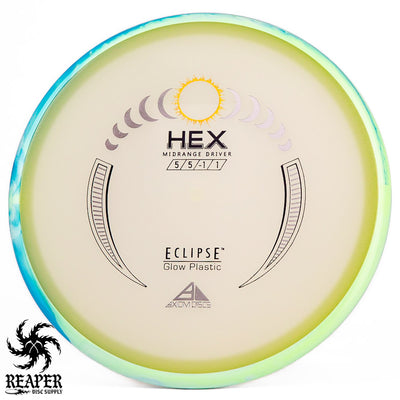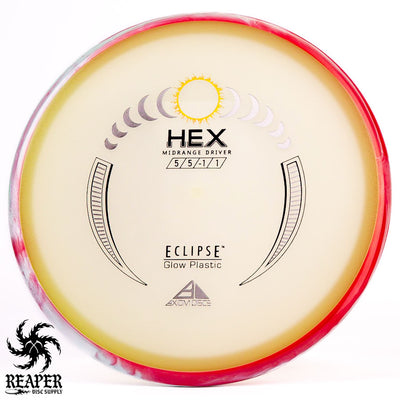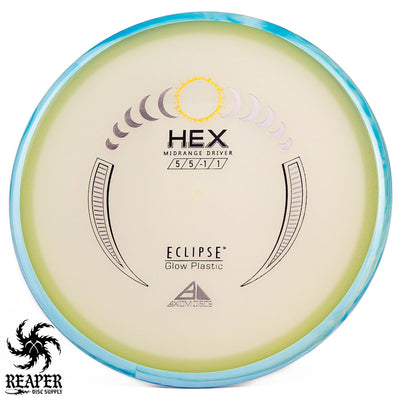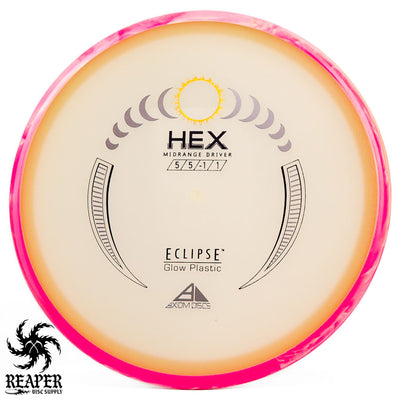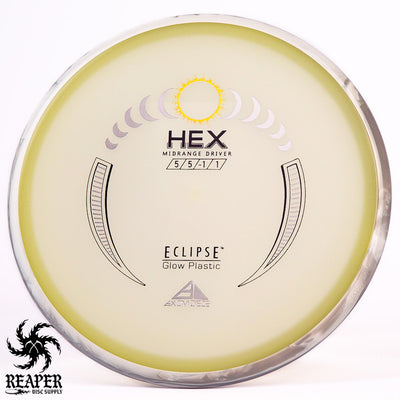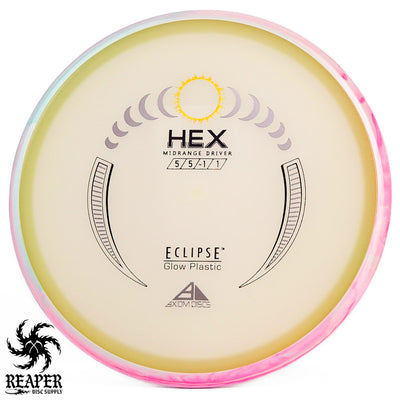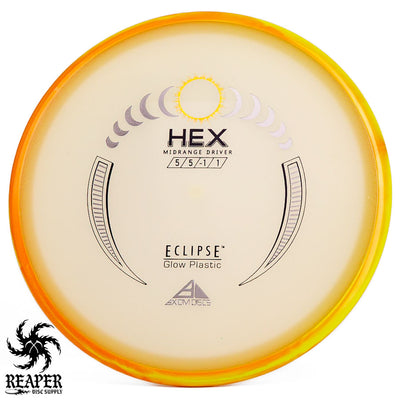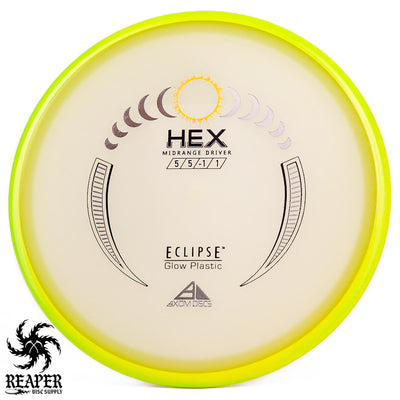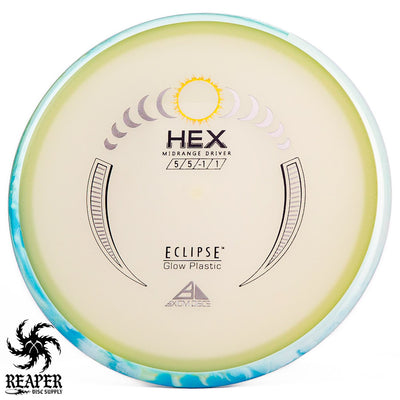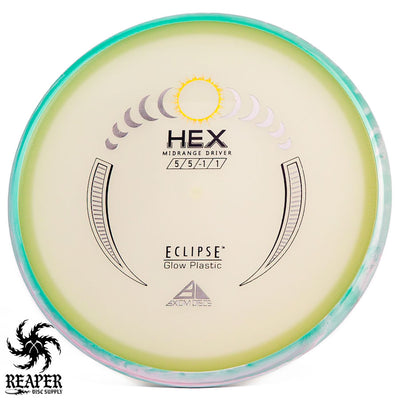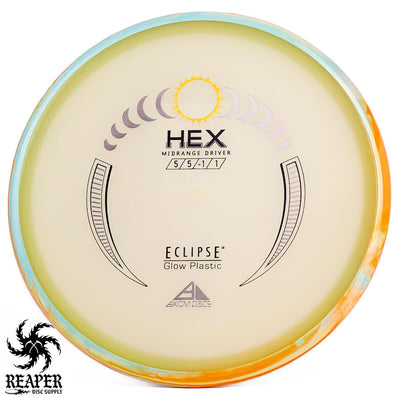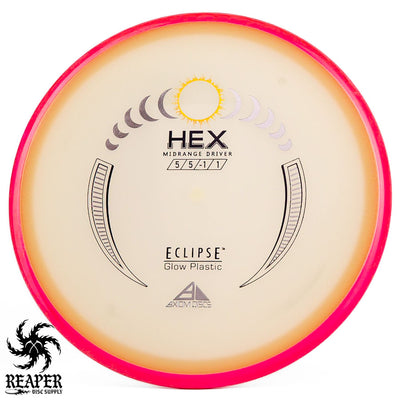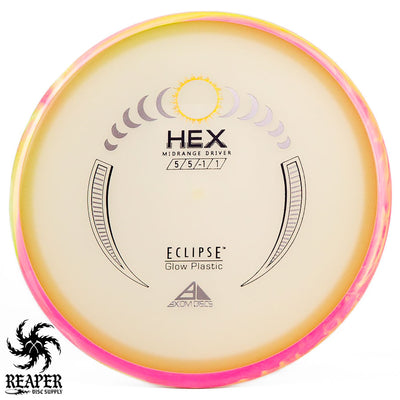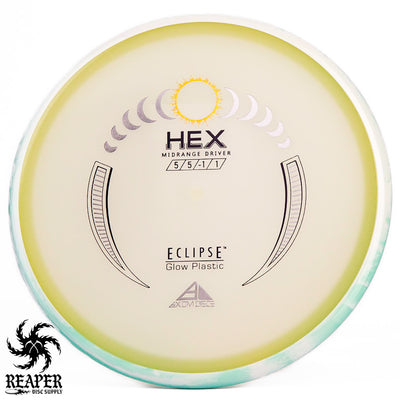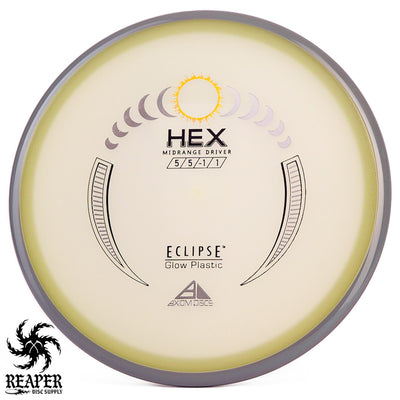 Stir up your game with the newbie-friendly Axiom Eclipse Glow Hex. If you're looking to earn some serious cred on the course, this is the disc to do it with.

Welcome to Eclipse—the raddest, BADDEST, longest-lasting glow plastic on the market. It's like having a disc-shaped sun, shooting out ultra-bright glow vibes that just won't quit, perfect for those spiced-up night rounds. Axiom's Eclipse brings a whole new meaning to "lighting up the course."

The Hex in its name isn't just for show. With dynamite stability and a gliding we'd kill to see in spaceships, the Eclipse Hex is primed to fly straight and true.

Level up your night game with the Axiom Eclipse Glow Hex. Take it from us; it's the night owl's companion and the beginner's best bud, all rolled into one bright-as-hell, reliable disc. Game on, gents!

Shop more Axiom Hex discs here.
Limit 2. 
Flight Numbers
Speed: 5
Glide: 5
Turn: -1
Fade: 1
Beginner Friendly?: Yes
Disc Type: Midrange Driver
Stability: Straight-Stable
Plastic: Eclipse (Glow Plastic)
Shot Types: Perfect for night rounds
PDGA Dimensions
Height: 1.6 cm
Rim Depth: 1.3 cm
Rim Thickness: 1.4 cm
Diameter: 21.4 cm
Flexibility: 11.59 kg
Max Weight: 177.6 gr