Disc Forever Microfiber Disc Golf Towel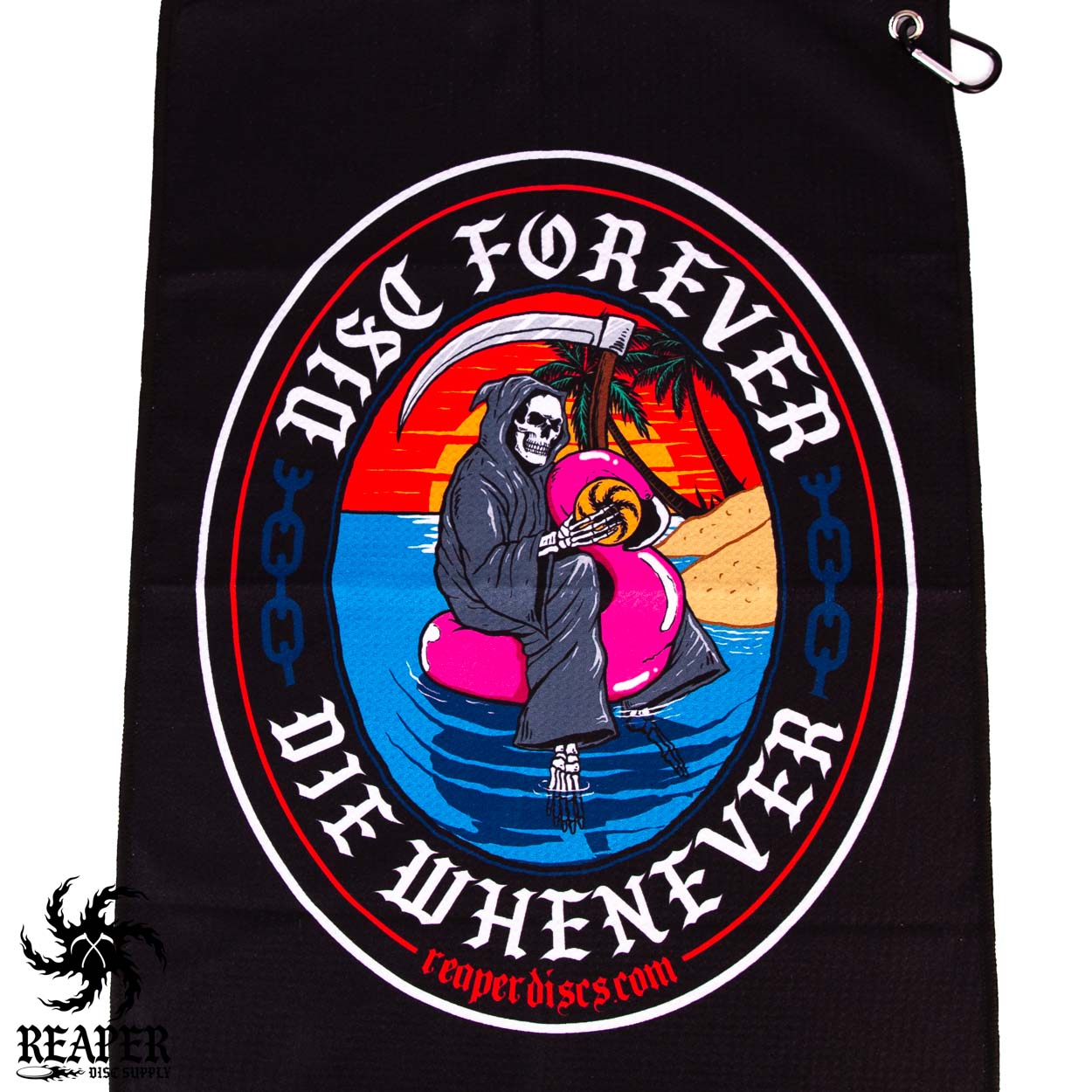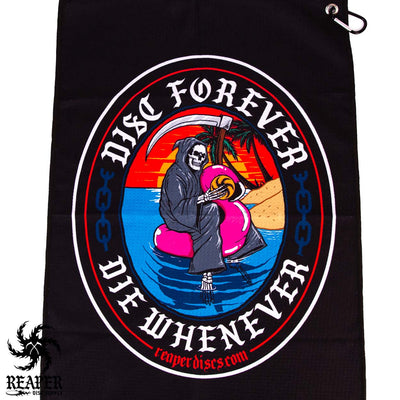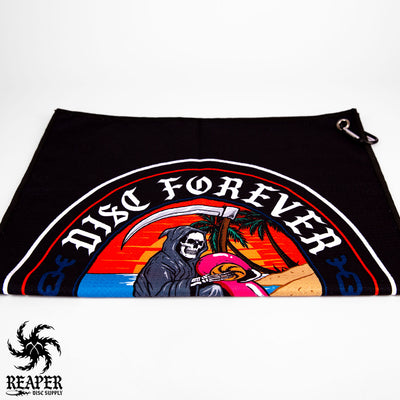 Reaper Disc Supply's 'Disc Forever' towel is a badass sidekick for every disc golfer, with its edgy grim reaper chilling on a flamingo floatie design. Custom printed microfiber boosts water absorption and rapid drying will keep your discs clean on the course.
This disc golf towel's lightweight durability will withstand your most rebellious throws, while the ultra portable clip makes it a no-fuss addition to your disc golf bag.
Toss it in the machine after a hardcore session, and it's ready to rumble again. Make your statement. Disc Forever. Die Whenever.
Water-absorbing
Quick-drying
Lightweight
Durable
Machine-washable
Ultra-portable