Axiom Shuttle Watermelon Edition Disc Golf Backpack Bag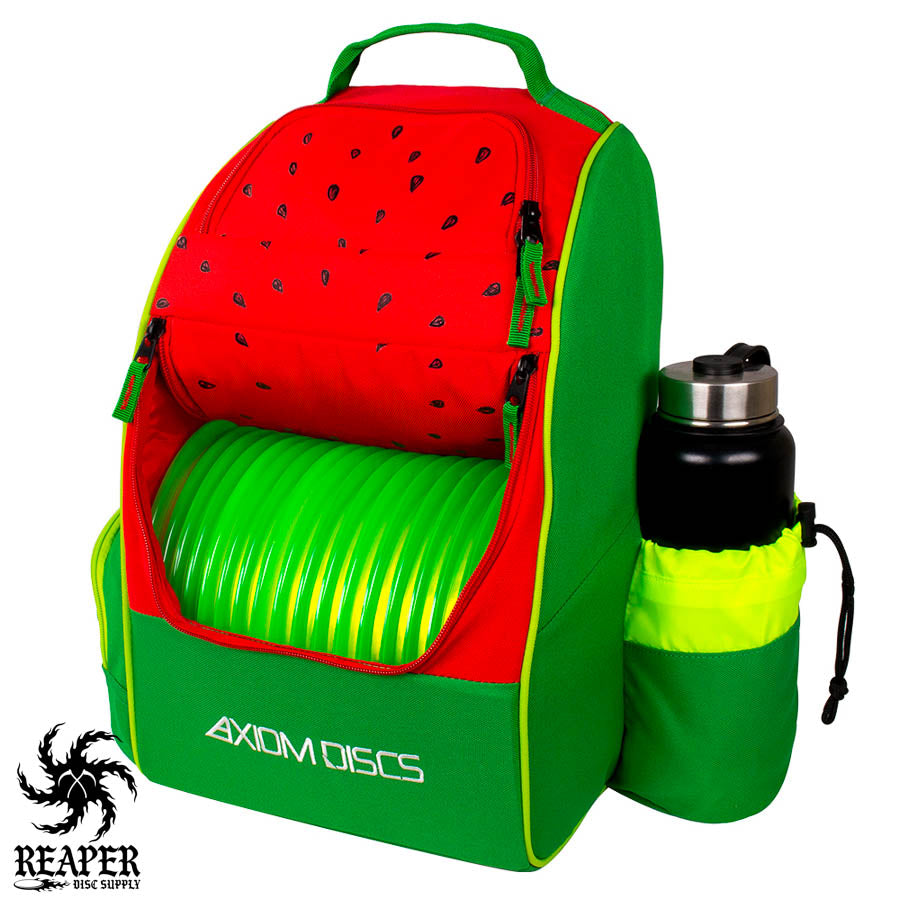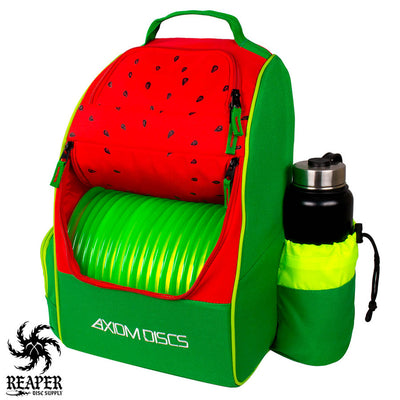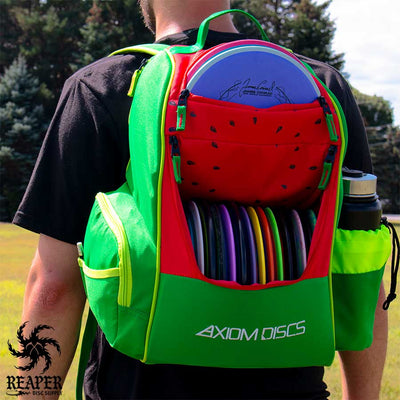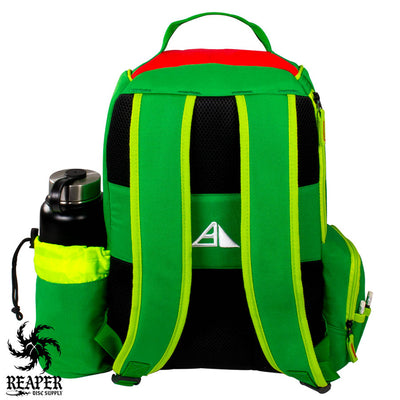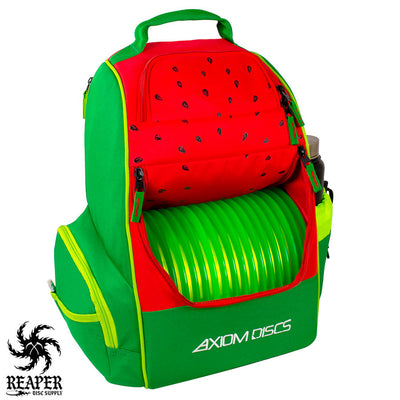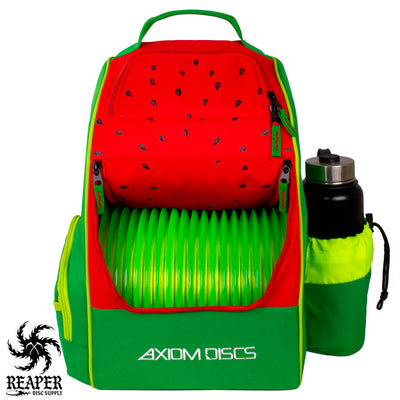 Lightweight, Stylish Design
Introducing the limited edition Watermelon Shuttle backpack bag from Axiom, made with the same high-quality 900D polyester material as the other bags in their Shuttle line. You will definitely stand out on the course with this stylish watermelon colorway, perfect for players looking for a lightweight bag that packs a punch!
Ample Storage for All Your Discs
With a carrying capacity of up to 27 discs, the main disc pocket holds around 18-20 discs and the upper putter pocket holds an additional 4-7 discs. Two accessory pockets, a large drink holder, and padded straps and back provide comfort on the course, making the Watermelon Shuttle the perfect choice for your first or backup bag.
Built to Last
The Watermelon Shuttle backpack is protected with a limited lifetime Axiom warranty, ensuring that you'll have a durable and reliable bag for years to come. With easy-adjust drawstrings and a water bottle holder, the Axiom Watermelon Shuttle is the ultimate disc golf backpack bag.
Backpack Specifics
Front pouch holds 18-20 discs

Top pocket holds 4-7 discs

Made with super durable 900D polyester

2 extra pockets for other supplies

Straps are padded for more comfort

Water flask holder

Comes with a Limited Lifetime Warranty by Axiom